from Sébastien Duyck sebastien.duyck at tcktcktck.org
Network Engagement Coordinator
Global Call for Climate Action (GCCA) – tcktcktck.org
Ten Young People of 18 to 30 years of age can get Climate Action Fellowships to Participate at the Warsaw Cop 19 of the UNFCCC (from November 8th to November 24th, 2013) if they know their Governments' Climate Policy and are ready to be active in influencing their Governments to take more active positions.
This Fellowship is a volunteer opportunity. However, support for participation in the Warsaw Climate Change Conference (transportation, accommodation and per diems) as well as continuous support and capacity building is provided by the Global Call for Climate Action.
Here are some of the qualities we are looking for:
* You understand the landscape. Our Fellows should not only understand climate change, they are also familiar with their country's national and international climate politics; preferably with the UNFCCC itself – its history, its inner workings, and its roles in addressing climate change.
* You are an excellent communicator. Our Fellows can quickly translate the complex and hard to communicate developments that happen during climate negotiations and other key moments into compelling, accessible, creative, actionable communications across multiple channels and mediums. Our primary tool is blogging – Fellows must be skilled bloggers – but the ability to leverage other communications tools and channels with strategic and/or large audiences via new and traditional media is also key to their success.
* You have informed empathy. Our Fellows seek out a deep understanding of how climate change affects people in different situations, in different ways, all over the world – security, health, livelihood, values, politics, business, etc – and can tap into that understanding to help them connect with with various audiences (including their negotiators).
* You are brave. In a short amount of time, each Fellow has to build relationships with experts in our partner network, members of the media, their country's negotiators and other decision makers. Fellows need to quickly absorb and synthesize new information; take public stands on complicated issues; get their ideas and opinions out to fellow activists and media in their home country in meaningful ways.
* You are fast. Our Fellows are able to rapidly respond to events and opportunities inside climate negotiations and out.
* You are dedicated. Our Fellows understand the stakes involved in responding to climate change, and are dedicated to helping push for progress in spite of the many setbacks, challenges and complications we face along the way. While we expect to count on our Fellows' full-time participation during the Warsaw Climate Change Conference, they also actively participate in the project throughout their Fellowship's duration.
Are you looking for an incredible experience on the front lines of an essential fight in the effort to address climate change? Do you think you can excel in the Fellowship role? If so, we want to meet you. Apply here:
LEARN MORE & APPLY FOR TO BECOME AN ADOPT A NEGOTIATOR 2013/2014 FELLOW.
————

*** The Opportunity ***
The Global Campaign for Climate Action is awarding Adopt a Negotiator (AaN) Fellowships to exceptional young people that we think possess the ability to effectively push their countries toward unlocking climate solutions nationally and internationally. AaN Fellows will have an opportunity to help shape their government's role in solving climate change. They'll join a team of passionate, dedicated and talented activists from around the world; participating in moments that will shape if and how the governments respond adequately to the climate challenge. Their efforts will build on a proud legacy of past 'Negotiator Trackers,' and make important contributions to the climate movement in a creative, challenging and exciting role.
Applicants must be 18 to 30 years of age; available to attend the Warsaw Climate Change Conference in Poland (from November 8th to November 24th, 2013); and able to actively contribute to the Adopt a Negotiator project as an activist and blogger from mid-September of this year through May of 2014.
LEARN MORE & APPLY FOR TO BECOME AN ADOPT A NEGOTIATOR 2013/2014 FELLOW

###
Old Tactic in New Climate Campaign.
By JUSTIN GILLIS
The New York Times, Published: July 8, 2013
President Obama spoke about climate change at Georgetown University on June 25, 2013.
It was a single word tucked into a presidential speech. It went by so fast that most Americans probably never heard it, much less took the time to wonder what it meant.
But to certain young ears, the word had the shock value of a rifle shot. The reference occurred late in President Obama's climate speech at Georgetown University two weeks ago, in the middle of this peroration:
"Convince those in power to reduce our carbon pollution. Push your own communities to adopt smarter practices. Invest. Divest. Remind folks there's no contradiction between a sound environment and strong economic growth."
That injunction to "divest" was, pretty clearly, a signal to the thousands of college students who have been manning the barricades for nearly a year now, urging their colleges to rid their endowments of stock in fossil-fuel companies as a way of forcing climate change higher on the national political agenda.
"The president of the United States knows we exist, and he likes what we're doing," Marissa Solomon of the University of Michigan wrote soon after. Other students recounted leaping to their feet or nearly falling off their chairs when the president uttered the word.

Chris Hayes, the host of a program on MSNBC who is young enough and smart enough to have caught the reference instantly, said on Twitter that " 'invest, divest' is the most crypto-radical line the president has ever uttered."
Maybe it should come as no great surprise, though. Divestment as a tactic for social change holds a fond place in Barack Obama's memory.
Mr. Obama's first foray into politics, as a student at Occidental College in the early 1980s, was in support of demands that the trustees divest from the stocks of companies doing business in South Africa under apartheid.
In what he later called a piece of street theater, he was dragged off stage by two white students dressed up as oppressive Afrikaners. (He transferred to Columbia in 1981.)

The White House is not elaborating on what the president meant at Georgetown by "divest," but the smoke signals seem to suggest that he sees direct parallels between the movement of the 1980s and the one today.
That is certainly how today's student activists see it. Though careful not to overdraw moral comparisons between apartheid and climate change, they have embraced divestment as one of the few ways available to them to call attention to the gulf between the risks of global warming and the weak political response to it. They cite 1980s apartheid activism as a model.
So how is their movement going?

My sense is that the students themselves are surprised by how far and fast their divestment demand has spread. Since the idea was championed last year by the group 350.org and its leader, Bill McKibben, student groups have demanded divestment on more than 300 college campuses.
The idea is spreading to other countries, and it is spreading beyond campuses to city governments and religious institutions. Indeed, while only a half-dozen colleges have committed to divestment so far, nearly 20 mayors and city councils have made pledges of some sort.

Quite a few churches have done so, especially in New England, and last week the general synod of the United Church of Christ approved a divestment resolution. It was the first national religious denomination to go for the tactic, but probably not the last.


Neither Mr. McKibben nor his followers pretend that they are going to move the stock prices of Exxon Mobil or other fossil-fuel companies. Their real goal is to force the most important people in the country, many of whom sit on college boards, to grapple with the morality and practicality of unchecked fossil-fuel burning. In that sense, the students may stand to win even when the colleges say no.
So far, all indications are that big colleges will do just that. Not a single school with an endowment exceeding $1 billion has agreed to divest. They have generally argued it would be too difficult, or would hurt investment returns.
Moreover, active opposition has emerged on some campuses, with students taking public stands against divestment. Some complain that they have been shouted down. After Mr. Obama's Georgetown speech, the Wisconsin Federation of College Republicans put out a statement criticizing him for "a nanny state climate-change policy" that will destroy jobs.
Intriguingly, though, the Wisconsin group said it was open to discussion of market-friendly solutions to climate change. Maybe the College Republicans, like a lot of other people, are growing impatient with climate deniers.

In Washington, of course, Mr. Obama faces intractable political opposition. His speech was all about executive actions he plans to take that do not require approval from Congress, but whether he can defend those from Congressional attack and from industry lawsuits remains to be seen.
Indeed, one way to read Mr. Obama's speech is as a plea for help.

He knows that if he is to get serious climate policies on the books before his term ends in 2017, he needs a mass political movement pushing for stronger action. No broad movement has materialized in the United States; 350.org and its student activists are the closest thing so far, which may be why Mr. Obama gazes fondly in their direction.
"I'm going to need all of you to educate your classmates, your colleagues, your parents, your friends," he said plaintively at Georgetown. "What we need in this fight are citizens who will stand up, and speak up, and compel us to do what this moment demands."
###
Op-Ed Columnist
The Amazing Energy Race
By THOMAS L. FRIEDMAN
Published: July 2, 2013
*
President Obama delivered his most important national security and jobs speech last week. I think he also mentioned something about climate change. — Josh Haner/The New York Times

Opinionator: Let's Not Braise the Planet (July 1, 2013)
The headline from Obama's speech was his decision to cut America's carbon emissions by bypassing a dysfunctional Congress and directing the Environmental Protection Agency to implement cleaner air-quality standards. If the rules are enacted — they will face many legal challenges — it would hasten our switching from coal to natural gas for electricity generation. Natural gas emits about half the global-warming carbon dioxide of coal, and it is in growing supply in our own country. As a result of market forces alone, coal has already fallen from about one-half to one-third of America's electric power supply.
But I would not get caught up in the anti-carbon pollution details of the president's speech. I'd focus on the larger messages. The first is that we need to reorder our priorities and start talking about the things that are most consequential for our families, communities, nation and world. That starts with how we're going to power the global economy at a time when the planet is on track to grow from seven billion to nine billion people in 40 years, and most of them will want to live like Americans, with American-style cars, homes and consumption patterns. If we don't find a cleaner way to grow, we're going to smoke up, choke up and burn up this planet so much faster than anyone predicts. That traffic jam on the Beijing-Tibet highway in 2010 that stretched for 60 miles, involved 10,000 vehicles and took 10 days to unlock is a harbinger of what will come.

"In reducing coal's historic dominance, the president is formalizing a market trend that was already taking shape," remarked Andy Karsner, who was an assistant secretary of energy in the last Bush administration. His bigger message, though, was "no matter where you find yourself on the political spectrum, it's useful for the nation to discuss, debate and consider a strategy for climate change. The consequences of inaction are potentially greater than all the other noise out there."
Sadly, many Republican "leaders" rejected Obama's initiative, claiming it would cost jobs. Really? Marvin Odum, the president of the Shell Oil Company, told me in an interview that phasing out coal for cleaner natural gas — and shifting more transport, such as big trucks and ships, to natural gas instead of diesel — "is a no-brainer, no-lose, net-win that you can't fight with a straight face."

But, remember, natural gas is a fine gift to our country if, and only if, we extract it in a way that does not leak methane into the atmosphere (methane being worse than carbon dioxide when it comes to global warming) and if, and only if, we extract it in ways that don't despoil land, air or water. The Environmental Defense Fund is working with big oil companies, like Shell, to ensure both.
But there is one more huge caveat: We also have to ensure that cheap natural gas displaces coal but doesn't also displace energy efficiency and renewables, like solar or wind, so that natural gas becomes a bridge to a clean energy future, not a ditch. It would be ideal to do this through legislation and not E.P.A. fiat, but Republicans have blocked that route, which is pathetic because the best way to do it is with a Republican idea from the last Bush administration: a national clean energy standard for electricity generation — an idea the G.O.P. only began to oppose when Obama said he favored it.
Such a standard would say to every utility: "Your power plants can use any fuel and technology you want to generate electricity as long as the total amount of air pollutants and greenhouse gases they emit (in both fuel handling and its electricity conversion) meet steadily increasing standards for cleaner air and fewer greenhouse gases. If you want to meet that standard with natural gas, sequestered coal, biomass, hydro, solar, wind or nuclear, be our guest. Let the most cost-effective clean technology win."
By raising the standard a small amount every year, we'd ensure continuous innovation in clean power technologies — and jobs that are a lot better than coal mining. You can't make an appliance, power plant, factory or vehicle cleaner without making it smarter — with smarter materials, smarter software or smarter designs. Nothing would do more to ensure America's national security, stimulate more good jobs and global exports — the whole world needs these technologies — than a national clean energy standard. And, of course, the climate would hugely benefit.
Improving our energy system plays to our innovation strength. Clinging to our fossil-fuel past plays to the strengths of Russia and Iran. Why would we do that? Why would the G.O.P.? It's already losing young voters. Question: How many college campuses today have environmental clubs and how many have coal clubs?
"The Germans and the Chinese are already in this clean energy race, and we're still just talking about it," said Hal Harvey, the chief executive of Energy Innovation. "The question is: Do we want to control our energy future, or continue to rent it from other countries?"
###
Currently building the largest stored-power vanadium redox battery in the world in Ohio.
After over four years working on designing, manufacturing and integrating vanadium redox flow batteries (regenerative fuel cells) into the electric grid, Ashlawn Energy is now building the world's largest stored-power vanadium redox battery in the world (8 MWh of stored power) at Painesville Municipal Electric Plant (PMEP) in Painesville, Ohio, where it will also manufacture its redox flow batteries. .
Ashlawn's VanCharg™ vanadium redox flow battery system is used with wind and solar installations to reduce variability from these intermittent renewable sources, and for utility peak shaving for utilities and industrial large power users. With the advantages it has over other forms of large-scale stored power, VanCharg™ could be a major part of the solution to the intermittency of wind and solar power, as more installations come on stream. 
 Ashlawn has licensed vanadium redox battery technology from its original inventor in Australia, and developed its all-American proprietary design, manufactured largely in northeast Ohio. The U.S. Department of Energy has awarded Ashlawn the prestigious Smart Grid Demonstration Project (SGDP) grant to build, install and demonstrate that 8 MWh battery at PMEP. In addition to PMEP, Ashlawn has formed strategic alliances with Pacific Northwest National Laboratory (PNNL) (Battelle Institute, Richland, WA), to develop an all-American design and manufacturing team. Ashlawn will manufacture redox flow batteries in Painesville, Ohio.
 The vanadium battery Ashlawn is building for PMEP is supported by an ARRA-funded Smart Grid Demonstration Project (one of 16 awarded in the U.S.) to manufacture and demonstrate this 8 MWh vanadium redox battery as a peak shaving storage battery for PMEP. The peak shaving benefits to PMEP include higher fuel efficiency and reduced emissions at Painesville's city-owned 32 MW coal-fired generating plant. It is worth repeating that this battery will be the largest of its type in the world.
 Ashlawn Energy is ambitious. It intends to become the dominant US provider for electrical storage for wind, solar, utility and industrial peak management by 2015. The company provides proven, affordable, technical solutions to vital energy problems in the US, to engage its community stakeholders by providing a productive local impact, and to provide meaning and a sense of purpose to all of our stakeholders, to include our employees, strategic alliance partners, and communities.
Norma Byron, founder and President, will discuss the benefits vanadium redox flow battery systems will provide to utilities, large electric users and in incorporating solar and wind energy systems to the grid.
 Sector Expert Larry Austin, President, SunWalker, will discuss the financing of these batteries, and the large markets they face in the United States and around the world.
 Date:            June 14, 2013
Time:           8:00 – 10:00 am
Place:           Crowell Moring LLC
Room 20A
590 Madison Ave. at 57th Street, south-west corner
Transport:     Nearest subway station: 59th Street & Lexington Ave.
                      The N, Q, R and the E, M and the F aren't far, either.                    If coming from the west side, the 57th Street bus also works well.
 Security:      Tell the security personnel that you are attending the Center for Economic and Environmental Partnership, Inc. meeting at Crowell Morning. You will need personal ID. They will issue a pass. If there is a problem, please contact Ellen Reilly at (212) 895-4265 (first choice) or call Gelvin Stevenson at 917-599-6089.   
 Fees:            $50, payable ahead of time or at the door. Cash or checks (payable to CEEP) and credit cards accepted.
                     $25 for call-in. Registered call-ins will be emailed the call-in numbers and, if available, the slides to be presented.
                     $25 for students.
                     See below for Annual Registration opportunities and other important conditions.  
 Agenda       8:00 to 8:30  –     Networking with Colleagues
                  8:30 to 8:40  –     Introductions
8:40 to 9:10  –     Norma Byron, Founder and President, Ashlawn Energy
9:10 to 9:30  –      Larry Austin, President, SunWalker
9:30 to 10:00 –   Discussion and Networking 
 To register, send your contact information to Gelvin Stevenson at gelvin.stevenson@gmail.com or 917-599-6089. And contact Gelvin If you have questions or need more information.
 Advisory Board
Mark Austin, Chandler-Reed
John Cusack, Gifford Park Associates
Ira Rubenstein, Center for Economic and Environmental Partnership, Inc.
Gelvin Stevenson, Ph.D., Center for Economic and Environmental Partnership, Inc.
 NYE&EF Annual Subscriptions and Sponsorship Opportunities
1.         An Annual Subscription for NYE&EF is available for $450.  It provides admittance (in person or by phone) to all regularly scheduled meetings held through December 2013 (11 are planned, including this one), all electronic copies of company and Sector Expert presentations that are made available, plus Contact lists of all attendees. All this is sent to you whether or not you attend that meeting.
2.         Sponsorships are also available.  A $1,000 Sponsorship provides transferable admission for two people, copies of all electronic presentations made available, and recognition on all emailed and printed material.  Contact Gelvin Stevenson at Gelvin.Stevenson@gmail.com for further information. 
Formed in October 2001 as a spin-off of the Environmental Business Association of New York State, Inc. (EBA/NYS), NYE&EF provides networking, information, and other services to investors interested in energy and environmental companies.  NYE&EF activities are produced by the Center for Economic and Environmental Partnership, Inc. (CEEP) in furtherance of its educational mission.
BIOGRAPHICAL SKETCHES:
Norma Byron, founder and president, founded Ashlawn Energy in 2008. Prior to forming Ashlawn Energy, Norma founded The Ashlawn Group, LLC, in 2001, after many years in the munitions field, to perform research and development under contract to the U.S. Army for developments in materials sciences to advance warhead performance. Starting in 2004, Ashlawn Group focused solely on developing its proprietary small hydrogen PEM fuel cells to increase warhead performance and reliability.
Ms. Byron has a BA from the University of Maryland, and an MBA from Marymount University, Arlington, VA.
Sector Expert Larry Austin has an extensive history of corporate financings as well as merger and acquisition activity, both in the US and abroad. He has worked extensively in China, and has conducted due diligence on dozens of portfolios of distressed bank loans and other assets in China, Hong Kong, Korea, and Indonesia.
He has been instrumental in the development of several new financing structures, from credit enhancement work in the New York capital markets, to zero-coupon loan facilities in London and New York. He has worked extensively as a corporate lawyer, consultant and lecturer in the fields of technology start-ups (robotics, telecommunications, materials applications and AI) and commercialization of low-earth orbit activities, and served on the Commercial Advisory Subcommitee for NASA.
One of the most experienced lawyers in the field of Section 17 Corporate charters issued by the US Government to Native American Tribal Governments which enable such bodies to engage in commercial activities worldwide in a non-taxable vehicle, Mr. Austin also has experience in trademarks and copyright protection disputes. In this regard, he represented US based group of International Association of Motion Pictures Exporters, Porsche and other companies.
Larry Austin received his Juris Doctor degree from Harvard Law School.
###
to

age-of-stupid mailing list
Hello!
[Spanner Films] We've passed 400ppm: now what?
You've probably heard the appalling news that, for the first time in human history, the concentration of carbon dioxide in the atmosphere has just passed 400 parts per million. (Eh? Scientific America's explanation here).  It's been 2.5 million years since CO2 was last at this level – at which point, temperatures were 2 to 3 degrees C higher, the Arctic was ice-free, global weather patterns were completely different, sea levels were up to 40 metres higher and humans did not live on the planet. 
Which means that we are heading for an even worse scenario than the one we depicted in The Age of Stupid: Africa uninhabitable, continental Europe mostly desert, Australia's agricultural system destroyed, hundreds of major cities underwater, hundreds of millions of people dead and many more on the move. Possibly within my lifetime (born 1972, hoping to live to 2062), but almost certainly within my daughter Eva's (born 2012, hoping to live to 2102).
Scientists (proper ones, not oil-industry sponsored) have calculated the safe upper limit of carbon dioxide in the atmosphere to be 350 parts per million

(hence the campaign, 350.org, see their video explanation here). The last time we were in this safe zone was October 1988, which itself was a long way passed the 280ppm we were at when we started seriously burning fossil fuels at the beginning of industrialisation. To get back to safety at 350ppm, we need nothing less than a

"

transformation to a low-carbon economy for the entirety of human civilisation

", as Mark Lynas says in Age of Stupid, which is "

obviously a huge, monumental task, probably the greatest that humanity has ever faced. 

".
So what the hell are we all going to do now?
-> Should we pile pressure on to the UN, in the hope that they defy all expectations and finally make the international agreement needed to slash global emissions?
-> Should we start a National Strike, bringing the country to a standstill until the Government goes onto a war footing on climate change?
-> Should we go into survivalist mode, buying up guns and fortifying our homes? It sounds extreme, but it's not a coincidence that people working on climate change are buying pieces of land far away from centres of population to move their families
-> Should we party party party now, flying all round the world gorging on fossil fuels, pretending we don't know it's happening?
-> Should we take the moral high ground and continue to cut our own emissions, despite knowing it will make F-all difference?
-> Should we transfer all our assets into geo-engineering, on the miniscule off-chance that someone will come up with a tech fix in time?

-> Should we leave our jobs and devote our working lives to building a new political movement to take over when this one inevitably collapses in the face of the catastrophe it did nothing to stop?
-> Should we join our local
Transition Towns
,
working together to build resilience into our communities, despite it being hard to see what difference that could make when continental Europe becomes a desert and 700 million people start heading north?
– > Should we stockpile cyanide? You think I'm exaggerating, but a close friend of mine, who has four children, said she plans to kill herself and them when it comes to it.
I am extremely interested to know what everyone is thinking and whether anyone sees any positive ways forward… Please reply to this email or go to
this webpage 
and add a comment. 
Yours in despair, 
Franny
Twitter: @frannyarmstrong
PS: Stupid's graphics dude Greg McKneally – who designed the tower which Pete Postlethwaite's character lives in –  has been given 20 hours (20 hours!) of interview time with Professor James Lovelock to make a definitive documentary on the great eco thinker. Greg's team have just launched their crowd-funding campaign to raise £20K, please chip in if you can: www.kickstarter.com/projects/1254460922/the-best-of-all-possible-worlds-james-lovelock-doc-0
###
United Against Pipelines, Forward on Climate!  Tomorrow, Monday May 13th,  New Yorkers will march and rally to greet President Obama when he attends a fundraiser in NYC––his first visit since his post-Sandy inspection. In his Inaugural Address just a few months ago, Obama promised "We will respond to the threat of climate change, knowing that the failure to do so would betray our children and future generations."
Yet he continues to promote an "All of the above" energy policy that includes coal, tar sands, and fracked shale gas.
Join us if you stand against fossil fuel pipelines, against fracking, against tar sands, and FOR a country powered by wind, water and solar.
Gather in Bryant Park starting at 5 (meet near the fountain off 6th avenue at 41st Street). Reverend Billy and his choir will lead us off with a rousing blessing and song. We'll begin to march at 5:30, then rally in front of the Waldorf Astoria at 6:30.
If you can, please wear yellow and orange (the colors of Occupy Sandy) to demonstrate your support for a clean energy future.
act.350.org/signup/NYC_Unites_Against_Pipelines/.
Event Partners: 350 NYC, 350 NJ, 350.org, Brooklyn For Peace, Coalition Against the Rockaway Pipeline (CARP), CREDO, CUNY Divest, Food & Water Watch, Global Kids Inc., Green Party of NY, Human Impacts Institute, NYC Friends of Clearwater, NYU Divest, Occupy the Pipeline, Occupy Sandy, Restore the Rock, Sane Energy Project, Sierra Club Atlantic Chapter, Sierra Club National, United for Action, World Can't Wait, WESPAC, YANA (You Are Never Alone).
###
from:   Maya VALCHEVA

Maya.VALCHEVA@unitar.org
Introduction to a Green Economy:
Concepts and Applications
 
E-Learning Course, 3rd Edition
27 May – 19 July 2013
In order to provide interested stakeholders from government, business, civil society and academia with an introduction to the green economy concept UNITAR in partnership with UNEP, ILO and UNIDO is delivering the e-learning course "Introduction to a Green Economy: Concepts and Applications", 27 May to 19 July 2013. Participants will learn about different concepts and facets of the green economy, including its contribution to addressing climate change. Special attention is given to global, national and sector-specific challenges and opportunities to advance low-carbon, climate resilient and socially inclusive development. Additionally, participants will begin to acquire basic skills for applying the green economy concept in an economic, policy-making and personal context.
The ability of national actors to act on the green economy is key for effective policy making and achieving tangible results. To address this challenge UNITAR is working closely with UNEP, ILO and UNIDO in a new Partnership for Action on Green Economy (PAGE), focusing on national capacity development.
Comprehensive information and registration details are available at:
www.unitar.org/event/introduction-green-economy-concepts-and-applications-3rd-edition
Registration is open until 17 May 2013.
Please feel free to disseminate information about this course through your networks, and don't hesitate to contact us (envgov@unitar.org) should you need any further information.
Yours,
The UNITAR Environmental Governance Programme Team
———————————————–
BACKGROUND
The concept of a green economy is receiving increasing international attention, as countries explore new patterns of development that take into account economic, social and environmental sustainability considerations. The recent UN Conference on Sustainable Development (Rio+20), June 2012, reaffirmed the role of a green economy in achieving sustainable development. The ability of national actors to act on the green economy is key for effective policy making and achieving tangible results. To address this challenge, United Nations Institute for Training and Research (UNITAR) is working closely with UNEP, ILO and UNIDO in a new Partnership for Action on Green Economy (PAGE), with a focus on national capacity development.
In order to provide interested stakeholders from government, business, civil society and academia with an introduction to the green economy concept UNITAR, together with PAGE partners, is delivering an interactive e-learning course from 27 May to 19 July 2013.
TARGET GROUPS
The course targets groups and individuals that are interested in obtaining a general understanding about the green economy concept and latest developments. They include:
•    Civil servants in national Ministries, provincial departments and local authorities
•    Diplomats from Permanent Missions and Ministries of Foreign Affairs
•    Environmental managers in private sector and civil society organizations
•    Faculty, researchers and students
•    Interested citizens
LEARNING OBJECTIVES
Participants will learn about different concepts and facets of the green economy, as well as global, national and sector-specific challenges and opportunities to advance low-carbon, resource efficient and socially inclusive development. Additionally, participants will begin to develop basic skills for applying the green economy concept in a real world economic, policy and/or personal context.
After completing the course, participants will be able to:
Define the concept of a green economy and explain its value

Identify enabling conditions for greening national economies

Identify principal challenges and opportunities for greening key economic sectors

Describe national planning processes in support of a green transformation

Recognize international and regional initiatives and support services to foster green development

Apply the green economy concept to a real world economic, policy and/or personal context
METHODOLOGY
The course pedagogy is adapted to professionals in full-time work. Participants are provided with the opportunity to learn through various experiences: absorb (read); do (activity); interact (socialize); and reflect (relate to one's own reality). The total number of learning hours is 40 over an 8 week period. During weeks 1-5 the reading of an e-book is complemented by a range of learning activities and experiences that include interactive exercises, discussion forums, and an applied case study. Weeks 6-8 are reserved for wrap-up and completing course assignments.
COURSE FEE AND REGISTRATION: The course participation fee is 600 USD. For details please contact the
UNITAR Environmental Governance Programme at envgov@unitar.org
Register at:
www.unitar.org/event/introduction-green-economy-concepts-and-applications-3rd-edition
Registration deadline: 17 May 2013.
———————————————–
United Nations Institute for Training and Research (UNITAR)
Palais des Nations, CH-1211 Geneva 10, Switzerland
Website:  www.unitar.org
###
At cross purposes: subsidies and climate compatible investment
      from: Shelagh Whitley

s.whitley@odi.org.uk



Dear Colleagues,
ODI is pleased to announce the launch of a new report – At cross purposes: subsidies and climate compatible investment.
This paper highlights the implications of the current separation of the discourses on private climate finance (PCF) and on subsidies, and the opportunities that exist to unlock climate-compatible investment by linking these fields.
This paper points out that within developing countries subsidies to fossil fuels (alone) currently dwarf any efforts toward climate compatible development (CCD) through climate finance.
For the 42 developing countries where data are available on either subsidies or climate finance, the scale of fossil-fuel subsidies to consumers, at $396 billion in 2011, is 75 times higher than the average annual approved climate finance of $5 billion from 2010-2012.
Five countries (China, Egypt, India, Indonesia and Mexico) appear in both the list of top 12 recipients of climate finance and the list of top 12 providers of fossil-fuel subsidies to domestic consumers.
There has been limited acknowledgment in the climate finance community that current subsidies for fossil fuels (among others) undermine CCD. It is essential to understand these 'climate-incompatible' subsidies before designing interventions to mobilise PCF, and there is significant potential to support reform of fossil-subsidies (and other subsidies) through enhanced transparency. This paper also outlines how existing definitions and subsidy estimation practices can support current efforts to track, report, and assess public efforts to mobilise PCF.
Best,
Shelagh
Shelagh Whitley
Research Fellow
Climate Change, Environment and Forests
Overseas Development Institute
203 Blackfriars Road
London SE1 8NJ
United Kingdom
| Tel: +44 (0)207 922 0382 | Mobile: +44 (0)7702 719 151
| E-mail: s.whitley@odi.org.uk   Web: www.odi.org.uk |
————————————————————————-
ODI are advertising for a new Research Fellow to ideally lead our cross-Institute work on Green Growth. The Research Fellow will join a particularly active group, which has been successful in attracting a number of multi-year projects and has enjoyed increasing influence in international and national policy agendas.
Reference: CCEF/03/13
Location: London
Type of contract: Permanent
Salary: £37,403- £59,026 pa
Closing Date: 08/May/2013
Responsibilities of the role include:

• research and policy advisory work: conducting high-quality, innovative research
• fundraising: attracting funds through bids and marketing, including the development of a substantial personal research portfolio
• public affairs: disseminating and promoting ODI's work and ideas on climate change
• project management: take responsibility for the implementation and administrative and financial management of research, advisory and public affairs projects.
Above all, you have a passionate commitment to green growth in a development context, backed by in-depth experience and skills. You will have:
• extensive knowledge of green economy and green growth issues and their links to development
• experience in policy-orientated research, demonstrated by a track record of publications and reports
• background in economics or possess relevant expertise that allows for assessment of the distributive impacts of green growth
• proven ability to translate research ideas into fundable projects
• strong analytical skills, a capacity to write clearly and excellent organisational and oral communication skills
• strong technical skills in one or more of the following areas would be an advantage: quantitative research methods and modelling, economic assessment, measurement and metrics and impact assessment.
Ideally, we are seeking a leadership figure, so would favour well-established applicants or applicants demonstrating all the attributes of a future leader.
Closing date: 8th May 2013
For more information, please download an application pack from our website at jobs.odi.org.uk/VacancyInformation.aspx?VId=19624 . If you are experiencing difficulties downloading, please telephone 020 7922 0351or email recruitment@odi.org.uk
Best wishes,
Emma
Emma Lovell
Programme Officer – Adaptation and Resilience, Energy, Climate Change, Environment and Forests
Overseas Development Institute
| Tel: +44 (0)20 7922 8232 |
| E-mail: e.lovell@odi.org.uk   Web: www.odi.org.uk/climate-change |

______________________________
________________________________________
Keep up-to-date with the latest news and views from ODI: www.odi.org.uk/services
###
 From the Green Prophet about developments at the University of the Negev that is Internationally active via –

   Albert Katz International School for Desert Studies (AKIS)

    Blaustein Center for Scientific Cooperation (BSCS)

and  Newman Information Center for Desert Research and Development
---
     Dusting Off Solar Panels With an Electric Charge   – start with the harbor in Dubai.
Posted: 31 Mar 2013 12:15 AM PDT
      Dubai is prone to frequent dust storms.
A new solar panel dust particle remover made in Israel boosts power and cleans off dust at the same time
Solar voltaic panels, which at their best only have about 25 percent efficiency for converting direct sunlight into electricity, have even less efficiency than this when dust and heavy air pollution is factored in. A number of solar innovations can deal with desert dust and sand storms including Martian technology from  earth to Mars space programs for 'zapping' dust from solar panels on terrestrial unmanned exploration vehicles.
Due to frequent dust and sand storms in the United Arab Emirates (like at Shams solar plant) and other parts of the Middle East, the efficacy of the solar cells is reduced even less if they are afterwards covered with dust. In order to alleviate this problem, a researcher, Sergey Biryukov at Israel's Ben Gurion National Solar Energy Center came up with the idea of using an electrical field to "charge" the dust particles and repel them from the solar panels.He also specializes in optimizing solar energy output under clouds.
But in his new technique Biryukov applies two electrodes to repel the dust. One electrode charges the particles through a process called field charging, or ion bombardment. This gives all particles, regardless of size, the same charge, Biryukov says. Another electrode bearing the opposite charge then repels the particles. According to another researcher at the Center, David Faiman, the dust particle repelling technique also is useful in periodic cleaning of the panels.
Dusty by-products
The technique may also be useful in "sorting out" various particle sizes which can be incorporated in other functions, such as producing pharmaceuticals and powdered food, the researchers say.
Watch how electric charge can repel dust:
Areas in the Middle East where fog storms and dust storms are frequent and solar energy is beginning to be incorporated into local electrical systems may well benefit from Biryukov's technique, one it is put into actual production.
Better yet: Biryukov has created a special computerized control system designed to pick the right moment for cleaning of the dust.
Read more on solar panel issues and maintenance:
Could These Egyptian Laser Panels be the Future of Solar Panels?
DIY Solar Panels Made of Grass That Anyone Can Make
Chamelic Invents Answer for Desert Solar & Dust
Martian Technology Proposed for Zapping Dust From Solar Panels
Top image Dubai Afternoon Sand Storm by Shutterstock; lower image of dusty Amman, Jordan by Laurie Balbo
——————————————
The Ben-Gurion National Solar Energy Center houses 6 Laboratories,
each of which is used for the study of one or more aspect of solar energy conversion.
In addition, research in these laboratories forms part of the study program
for our graduate students, towards a higher degree in Ben-Gurion University…
###
From:  Osbert Lancaster
Our online, part time MSc in Global Challenges now has a new, clearer website:
www.ed.ac.uk/global-academies/msc-global-challenges
There are three postgraduate certificates. Each one takes a multidisciplinary approach that allows you to study while you work, developing your understanding, knowledge and skills to tackle the inter-related global challenges of development, health, and environment.
You can study any one of our Postgraduate Certificates over one or two academic years, or study all three for the award of MSc in Global Challenges in three to five years.
As well as being of interest to individuals, the programme can also support organisational continuing professional development programmes. Once you've looked at the website, feel free to contact me with any questions, including how this might support organisational CPD.
Best regards
Osbert
~
Osbert Lancaster
Honorary Fellow | Programme Director: PG Certificate Global Environment Challenges | School of Geosciences | University of Edinburgh |
+44 (0) 7981 528 991
www.ed.ac.uk/global-academies/msc-global-challenges
—
The University of Edinburgh is a charitable body, registered in Scotland, with registration number SC005336.
###
32 Broadway, Suite 1314 • New York, NY 10004 • Tel: 212-571-1555 • ctmd.org
TICKET/TABLE ORDERING
INFORMATION & PAYMENT:

Individual Tickets: $250
($200 is tax-deductible, see below for reservations)

Table/Sponsorship Levels:

$10,000
LEGACY
•Table for 10
•Premier seating at event
•Recognition of support from the podium and listing in event program
•One year Visionary membership in CTMD
•Free admission for two to all CTMD programs for one calendar year
•Acknowledgement on CTMD website and at all public programs for one calendar year
•$9,500 is tax deductible
$5,000
HERITAGE
•Table for 8
•Listing in event program
•Prime seating at event
•One year Catalyst CTMD membership
•Recognition on CTMD website
•$4,600 is tax-deductible
$2,500
TRADITIONS
•Table for 6
•Listing in event program
•Preferred seating at event
•One year Core membership in CTMD
•Recognition on CTMD website
•$2,200 is tax-deductible

Click below to reserve sponsorships and tickets or to donate using PayPal or a credit card. You may also contact Pete Rushefsky at 212-571-1555, ext. 36 or prushefsky@ctmd.org. Tickets will not be issued– your name will be on a list at the event check-in. You will receive a confirmation email within a few days of making your reservation.
###
| | |
| --- | --- |
| from: |  Stefania Massari <stefania.massari@unisalento.it> |
| reply-to: |  Stefania Massari <stefania.massari@unisalento.it> |
The University of Salento (Lecce-Italy) announces the second edition of
the International Summer School "Life-Cycle Approaches to Sustainable
Regional Development", which will take place in Santa Maria di Leuca (LE)
from July 8th to July 12th 2013.
The focus of the school will be on LCA, Carbon Footprint, Water Footprint
and Integrated Reporting.
For all the details please see: www.lcss.unisalento.it/
###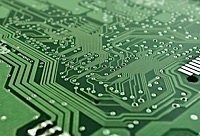 In honor of International Women's day here's a list of my favorite female innovators of all time.
Historical note: what's most disturbing in the history of all innovation is how unfair history has been to women. Is hard to identify a singular cause but there's evidence the shift to monotheism changed what had been a more balanced view of power, when there was still respect for male and female powers, into masculine centric cultures (See The Alphabet vs. The Goddess). Even by the time of the Western Enlightenment, women were still given few opportunities to study, work in pioneering fields or to receive acclaim for their work. It'd be wrong to blame monotheism alone, but its negative influence on opportunities for women is clear.
===============================================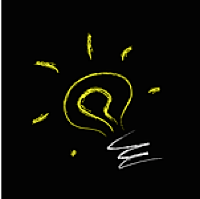 I believe that groups coming together to make tough decisions driven by consensus tend to make poor decisions.
This is especially true in startups where speed matters and where there is a need to constantly calibrate direction and where these decisions can have existential outcomes.
=============================================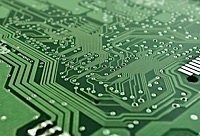 In honor of International Women's day here's a list of my favorite female innovators of all time.
Historical note: what's most disturbing in the history of all innovation is how unfair history has been to women. Is hard to identify a singular cause but there's evidence the shift to monotheism changed what had been a more balanced view of power, when there was still respect for male and female powers, into masculine centric cultures (See The Alphabet vs. The Goddess). Even by the time of the Western Enlightenment, women were still given few opportunities to study, work in pioneering fields or to receive acclaim for their work. It'd be wrong to blame monotheism alone, but its negative influence on opportunities for women is clear.
============================================
As the years pass we usually think back and cringe at the mistakes we made when we were younger. Though we can't go back in time, it is possible for others to learn from our mistakes and for us to recognize them and prevent them from happening again.
1. Stop Waiting for Things to Come to You. Go Get Them!
Becoming complacent and thinking success will be thrust upon you is pretty easy to do. The harsh reality is that if you don't care enough to get your name out there, others will care even less. Stop waiting and start making things happen.
================================================
###
We  were waiting to see who will be the new nominees and how the President intends to make good on his promises to move the economy forward by using the fight against global warming as his main tool for development within the United States.
For now we post the New York Times evaluation and we will obviously look to enlarge on this posting.
At first look it seems that the President made very shrewed appointments – with an eye directed to his opposition.
Ms. McCarthy, is a native of Massachusetts and she served under Mr. Romney the Good – before he became Romney the Bad – that is before he turned against the positive policies he backed as Governor of Massachusetts. His minions will now oppose her work – you can bet on it.
Professor Moniz believes in climate change but thinks that Natural Gas and Nuclear Power are the most effective immediate answer to the US dependence on fossil fuels. He will surely learn very fast that environmentalists believe with all their hart that Natural Gas is made with fossil carbon, and that while decreasing emissions, the use of fossil carbon methane is no answer to global warming – then nuclear power has no friends among the population either. It seems that push for EFFICIENCY in energy use and setting a policy for longer term change will be the more immediate solution.

Including the appointment of Ms. Burwell to be the director of the White House Office of Management and Budget , to round out this trio, is a very good move. She has worked in the Clinton Administration and is a known entity that has close relations to the new treasury Secretary and former Chief of Staff – Mr. Jacob J. Lew – and then turned to managing large Foundations – the Bill Gates and the Walmart Foundations- both headquartered far away from Washington DC, and doing a lot of good.
She will be of help in figuring out the budget implications of what the other two appointees will suggest. This is thus a middle of the road trio capable of coming up with the needed change in the US Economy – with a positive reflection on the Environment and on Energy.
—————————————————————————————————
Editorial
Two Enlistees in the Climate Wars
Published: March 5, 2013 1 Comment
Mr. Obama nominated Gina McCarthy, an experienced clean air regulator, to run the Environmental Protection Agency, and Ernest Moniz, an M.I.T. physicist and strong advocate of natural gas and nuclear power, to run the Energy Department. Both believe global warming is one of humanity's most pressing challenges. Both have deep experience — Ms. McCarthy as an assistant administrator at the E.P.A. and an adviser to Republican governors in Connecticut and Massachusetts, Mr. Moniz as an under secretary of energy in the Clinton administration.
Both will be required to use their regulatory authority creatively and aggressively. There is zero chance that Congress will enact the "bipartisan, market-based solution to climate change" that Mr. Obama called for in his State of the Union address. This means that his second-term agenda on climate change will run through Ms. McCarthy's and Mr. Moniz's agencies, and will depend almost entirely on executive actions that do not require Congressional approval. Here are three strategies that could make a big dent in carbon emissions.
¶Invoke the E.P.A.'s authority under the Clean Air Act to limit pollution from stationary sources, chiefly fossil-fuel power plants that account for almost 40 percent of the country's carbon emissions. The agency has already proposed strict standards requiring new power plants to capture their emissions, an untested technology. The bigger problem is what to do with existing plants, which provide a big chunk of the nation's electricity and which cannot be shut down quickly or by fiat. Devising a gradual phaseout will require ingenuity and persistence in the face of what are sure to be strong legal and political challenges from industry.
¶Make natural gas safer. Thanks to hydraulic fracturing, the country is now awash in natural gas. One major reason for the unexpected decline in national carbon emissions is that many power plants have switched from coal to natural gas, which emits only half as much carbon dioxide. But there is a downside: drilling for and transporting natural gas can produce methane leaks, and methane is a potent greenhouse gas that can cancel out whatever carbon advantage gas has over coal. Much tougher restrictions must be imposed throughout the system, including on thousands of miles of pipelines.
¶Improve energy efficiency across the board. One of the success stories of the last 30 years has been the increase in energy efficiency in appliances, new commercial buildings, and cars and light trucks. But there is plenty of room for improvement. The task of designing ever-stricter standards will fall largely to Mr. Moniz.
There is obviously more: finding new refrigerants to replace climate-warming hydrofluorocarbons, investing not only in familiar renewable energy sources like wind and solar power but also in basic research, next-generation nuclear plants and experimental technologies that could smooth the path to a low-carbon economy.
Little of this will happen without a good deal of push-back from industry and its Congressional allies. From start to finish line, Ms. McCarthy and Mr. Moniz will need the president at their back.
———————————————————————————————————————
Obama Announces 3 Cabinet Nominations.
Published: March 4, 2013
WASHINGTON — President Obama on Monday made three cabinet nominations — for budget, energy and environmental policy — hours before his first cabinet meeting of his second term.
Mr. Obama introduced Sylvia Mathews Burwell, the president of the Walmart Foundation in Arkansas and a familiar figure in the Democratic administration from her service in the Clinton administration, to be the director of the White House Office of Management and Budget.
Ernest J. Moniz, the director of the Massachusetts Institute of Technology's Energy Initiative, is the president's choice to take over for Steven Chu at the Energy Department. And Gina McCarthy, the assistant administrator in charge of air and radiation at the Environmental Protection Agency, is the pick to replace the departing administrator, Lisa P. Jackson. All three positions are subject to Senate confirmation.
Ms. McCarthy most likely faces the greatest scrutiny given Republicans' opposition to Mr. Obama's environmental and climate policies.
"I hope the Senate will confirm them as soon as possible," Mr. Obama said as he introduced the three nominees and thanked the current holders of the cabinet posts in the East Room, which was packed with family, friends and administration staff members.
Mr. Obama described Dr. Moniz as "another brilliant scientist" to succeed Dr. Chu, a Nobel Prize-winning physicist, at the Energy Department. And for the E.P.A., the president said Ms. McCarthy was well suited with her experience as a state environmental official in both Massachusetts — for former Gov. Mitt Romney — and Connecticut. She has "a reputation as a straight-shooter" who "welcomes different points of view," he added.
Together, Ms. McCarthy and Dr. Moniz are "going to be making sure that we're investing in American energy, that we're doing everything that we can to combat the threat of climate change, that we're going to be creating jobs and economic opportunity in the first place," Mr. Obama said, implicitly addressing the criticism, especially from Republicans, that environmental policies inhibit the economy.
The applause that greeted Ms. Burwell as the budget nominee reflected how familiar she remains, having served President Bill Clinton at the budget office, where she was the deputy director, as well as at the Treasury Department and in the White House. In that time, she worked closely with Jacob J. Lew, now Mr. Obama's Treasury secretary, who recommended Ms. Burwell for the budget director's job, which he held for both Mr. Clinton and Mr. Obama. Since then, Ms. Burwell has lived far from Washington, first in Washington State during her time leading global development programs for the Gates Foundation and then in Bentonville, Ark., Walmart's headquarters.
Mr. Obama used his announcement of Ms. Burwell's nomination to once more address the across-the-board cuts to military and domestic spending, known as sequestration, that took effect on Friday, after he and Congressional Republicans failed to agree on a more deliberate set of deficit reduction actions.
She and the acting budget director, Jeffrey D. Zients, "will do everything in their power to blunt the impact of these cuts on businesses and middle-class families," the president said. "But eventually a lot of people are going to feel some pain. That's why we've got to keep on working to reduce our deficit in a balanced way."
Mr. Obama also hinted that he would find another post in his administration for Mr. Zients, a former business executive, who is well respected within the White House. He has been mentioned as a possible nominee to be Mr. Obama's trade representative or commerce secretary — two of the last cabinet posts that Mr. Obama must fill to complete his second-term team.
"I expect he will continue to serve us well in the future," Mr. Obama said.
The choice of Ms. McCarthy is likely to generate considerable opposition because she is identified with several of the Obama administration's most ambitious clean air regulations, including proposed greenhouse gas regulations for new power plants. Mr. Obama has pledged to address climate change in his second term, and he is expected to use the authority granted to the E.P.A. under the Clean Air Act to reduce climate-altering emissions from power plants and other major sources.
In choosing Dr. Moniz, Mr. Obama has once again selected a nuclear physicist, although one with more political experience; Dr. Moniz was the under secretary of energy in President Bill Clinton's second term.
Dr. Moniz, like his predecessor, Dr. Chu, is highly focused on how to meet a skyrocketing global demand for energy while mitigating adverse effects on the environment, and like Dr. Chu, he has focused on the need for technology innovation.
He also shares with Dr. Chu a scientist's view of politics. In a memo posted on his program's Web site in November 2012, he said that the M.I.T. Energy Initiative was continuing to supply technical research "in the interest of providing some degree of rationality in the ongoing political discussion."
Ms. McCarthy, 58, is a native of Massachusetts and was a top environmental official there and in Connecticut, serving under Democratic and Republican governors, including, for a time, Mitt Romney, the 2012 Republican nominee for president.
She has a reputation as a blunt-speaking, assertive voice for strong environmental policies, particularly health-related clean air policies. As a senior E.P.A. official in Mr. Obama's first term, she helped fashion tough new emissions standards for cars and light trucks, tightened standards for mercury and other harmful pollutants in the air, and issued the first proposed regulations for carbon dioxide and other greenhouse gas pollutants for new power plants. Those new rules would make it virtually impossible to build any new coal-fired power plants in the United States.
Coal and utility industry officials accused her and other E.P.A. officials of waging a "war on coal," and that issue is likely to come up in her confirmation hearings.
Jeffrey Holmstead, who led the E.P.A.'s air and radiation office in the George W. Bush administration, predicted that Ms. McCarthy would win confirmation, although the hearings might produce some sparks.
"I assume many people on the G.O.P. side will want to use confirm hearings to express concerns," Mr. Holmstead said. "But there is a sense among industry folks that Gina took the time to listen to and understand their concerns. She's certainly not pro-industry, but she does try to understand an issue and address it."
Environmental advocates generally applauded the choice of Ms. McCarthy, which has been circulating in Washington for weeks.
"Every American is or will soon be breathing cleaner air because of Gina McCarthy," said Frank O'Donnell, the director of Clean Air Watch, an advocacy group. "She has spearheaded vital public health improvements, including cleanup of mercury and other toxins from coal-burning power plants, a more protective health standard for fine-particle soot and landmark greenhouse gas standards for motor vehicles."
"But huge challenges remain," he added, "including the need for smog-fighting lower-sulfur gasoline, a tougher national smog standard, and greenhouse gas limits on both new and existing power plants."
At M.I.T., Dr. Moniz has delved deeply into the practicalities of various energy sources; the institute has produced a series of five major interdisciplinary studies on energy topics, and he was the chairman or co-chairman of four of them, on the future of coal, of natural gas, of the nuclear fuel cycle and of nuclear power. (He skipped the one on the power grid.) All four showed an engineer's realism; the study of coal, for example, said that greater use would be an environmental blow but that it was inevitable, given the world's energy needs and the widespread dispersal of the resource.
And the studies, over the last 10 years, were not always right; the 2003 study on nuclear power, for example, underestimated the price of building a new reactor by at least half.
Like many academic leaders, he has strong ties to industry, some of them certain to draw fire now. The Energy Initiative recently announced that ENI, the Italian oil company, had renewed its participation as a founding member, and would contribute at a level that "significantly exceeds the founding member support level of $5 million per year." The other corporate founding members are BP, Shell and Saudi Aramco. Other sponsors include Chevron and several utilities, including the parent company of Southern California Edison, Entergy, Duke Energy and Électricité de France, all nuclear reactor operators.
Dr. Moniz attracted some opposition even before the president announced his intention to nominate him. At Food and Water Watch, an organization that opposes hydraulic fracturing, Wenonah Hauter, the director, called him "a known cheerleader" for fracking.
"His appointment to the D.O.E. could set renewable energy development back years," she said. "The oil and gas industry will thrive while true energy efficiency and renewable solutions languish."
His previous support of expanding nuclear power as a way to meet energy needs while limiting climate change is also likely to make him a magnet for opponents.
Before serving as energy under secretary from 1997 to 2001, Dr. Moniz, 68, was the associate director of the Office of Science and Technology Policy in the Clinton White House. At the Energy Department, he led a major effort to determine how the nation would maintain its stockpile of nuclear weapons without test explosions; he was also the department's negotiator on the disposition of Russian nuclear weapons materials.
###
Though in favor of the Sunday Washington rally and demonstration to show support for a Presidential Clean Energy policy, it is a letter from Dr. James E. Hansen that helps us formulate what we instinctively found structurally wrong in the way the issue was presented at the rally.
It seemed to us that the rally – booked as a CLIMATE PRESIDENTIAL event – was effectively just an anti Keystone Pipeline and anti Fracking event – thus putting in front, in the eyes of many in the crowd,  the main issues of the day. But the deep issues are CLIMATE CHANGE, AIR POLLUTION, WATER POLLUTION, LAND DEGRADATION, and the hold the fossil fuels industries have on our government.
What should have been stressed was rather those issues, and the need of the Administration to address those issues, and saying that the two operative technologies that the business as usual crowd want to use, and that we abhor, are like going the wrong way at a moment that we have reached A FORK IN THE ROAD – the image used by Jim Hansen (Dr. James E. Hansen.  ( www.columbia.edu/~jeh1 )

The speeches at the Rally should have thus started by stressing that FORK IN THE ROAD – The one that has positives for the economy, and that we want the President to take, and the other that continues us on the road to doomsday. We do not want those two technologies mentioned above because they take us down the wrong path, but we want the President to lead the country out of the economy debacle by using the right way out of the fork  in the road – and he has our backing if he leads in the right way. The truth is that the main media – the TV channels – did not cover the event because it presented mainly the negatives – the "anti" action, and it did not show the positives – the suggested technologies AND TAXES TO HELP – that could put us on the right path from this moment's FORK IN THE ROAD.
We continue here by posting excerpts from the content of Dr. Hansen's e-mail – in a reorganized way to help us make above point. And please – let us remember – we are the FOSSIL FUEL FOOLS – if we do not advocate the carbon tax to help us get out from the fake illusion that extending the carbon-age with new carbon technologies does anything but accelerate our voyage to a doomsday destiny. (by the way – that is why I wore that yellow fools' nose at the Washington rally as mentioned in our reporting.)

The economics is crystal clear. We are all better off if fossil fuels are made to pay their honest costs to society. We must collect a gradually rising fee from fossil fuel companies at the source, the domestic mine or port of entry, distributing the funds to the public on a per capita basis. This approach will provide the business community and entrepreneurs the incentives to develop clean energy and energy-efficient products, and the public will have the resources to make changes.
This approach is transparent, built on conservative principles. Not one dime to the government.
The alternative is to slake fossil fuel addiction, forcing the public to continue to subsidize fossil fuels. And hammer the public with more pollution. The public must pay the medical costs for all pollution effects. The public will pay costs caused by climate change. Fossil fuel moguls get richer, we get poorer. Our children are screwed. Our well-oiled coal-fired government pretends to not understand.
We stand at a fork in the road.
Conventional oil and gas supplies are limited. We can move down the path of dirtier more carbon-intensive unconventional fossil-fuels, digging up the dirtiest tar sands and tar shales, hydrofracking for gas, continued mountain-top removal and mechanized destructive long-wall coal mining. Or we can choose the alternative path of clean energies and energy efficiency.
Transition to a post-fossil fuel world of clean energies will not occur as long as fossil fuels are the cheapest energy.
Fossil fuels are cheap only because they are subsidized and do not pay their costs to society. Air and water pollution from fossil fuel extraction and use have high costs in human health, food production, and natural ecosystems, with costs borne by the public. Costs of climate change and ocean acidification also are borne by the public, especially young people and future generations.
Thus the essential underlying policy, albeit not sufficient, is for emissions of CO2 to come with a price that allows these costs to be internalized within the economics of energy use. Because so much energy is used through expensive capital stock, the price should rise in a predictable way to enable people and businesses to efficiently adjust lifestyles and investments to minimize costs.
An economic analysis indicates that a tax beginning at $15/tCO2 and rising $10/tCO2 each year would reduce emissions in the U.S. by 30% within 10 years. Such a reduction is more than 10 times as great as the carbon content of tar sands oil carried by the proposed Keystone XL pipeline (830,000 barrels/day). Reduced oil demand would be nearly six times the pipeline capacity, thus rendering it superfluous.
If a rising price is placed on carbon, the tar sands will be left in the ground where they belong. And the remarkable life and landscape of the original North American people will be preserved.
The climate science is crystal clear. We cannot go down the path of the dirty fuels without guaranteeing that the climate system passes tipping points, leaving our children and grandchildren a situation out of their control, a situation of our making. Unstable ice sheets will lead to continually rising seas and devastation of coastal cities worldwide. A large fraction of Earth's species will be driven to extinction by the combination of shifting climate zones and other stresses. Summer heat waves, scorching droughts, and intense wildfires will become more frequent and extreme. At other times and places, the warmer water bodies and increased evaporation will power stronger storms, heavier rains, greater floods.
###
The President's New Federal Energy Efficiency Executive Order
On June 3, 1999, President Clinton issued Executive Order 13123 that will help meet the challenge of global warming by requiring each Federal agency to reduce greenhouse gas emissions from energy use in buildings by 30 percent below 1990 levels by 2010. This will reduce annual greenhouse gas emissions by 2.4 million metric tons of carbon equivalent (MMTCE) — the equivalent of taking 1.7 million cars off the road — and save U.S. taxpayers more than $750 million a year. The order also will expand markets for renewable technologies, reduce air pollution, and serve as a powerful example to U.S. businesses and consumers who can reap substantial benefits from energy improvements.
Prior Federal Energy Efficiency Efforts
The President's June 1999 Executive Order builds upon previous efforts to improve Federal energy efficiency. The Energy Policy Act of 1992 established the goal of improving energy efficiency in Federal office buildings by 20 per-cent on an energy-per-square-foot basis by the year 2000, compared with a baseline year of 1985. In March 1994, President Clinton issued Executive Order 12902, which extended the energy efficiency goal to 30 percent below 1985 levels by 2005. The latest order extends these goals still further, while also tightening provisions on exempted facilities and setting forth the first-ever Federal goal tied specifically to greenhouse gas reductions.
Aggressive New Goals
The Federal government is the largest energy consumer in the United States. Its annual energy bill runs more than $8 billion, including $4 billion to heat, cool, and power 500,000 buildings. Federal agencies already have reduced energy consumption 17 percent per square foot relative to 1985 levels. The Executive Order builds on that progress, extending current energy efficiency goals and set-ting new targets for greenhouse gas reductions, renewable energy use, and water conservation.
New Greenhouse Gas Reduction Goal. The order requires each Federal agency to reduce greenhouse gas emissions that result from energy use in its buildings by 30 percent below 1990 levels by 2010. This is the Federal government's first-ever goal tied to greenhouse gas reductions.
New Energy Efficiency Goal for Facilities. The Executive Order requires each Federal agency to improve energy efficiency in its buildings by 35 percent relative to 1985 levels by 2010.
New Energy Efficiency Goal for Industrial and Laboratory Facilities. The order requires each Federal agency to improve its energy efficiency in industrial and laboratory facilities by 25 percent relative to 1990 by 2010.
Expanded Use of Renewable Energy. Building on the President's commitment to install 20,000 Federal solar energy systems by 2010, the order calls for Federal agencies to expand their investments in renewable energy through applications of solar, wind, geothermal, and biomass technologies at Federal facilities and through the purchase of electricity from renewable energy sources.
Water Conservation. The order calls for Federal agencies to improve their efficiency in the use of water in order to reduce water consumption and associated energy use. The order requires the U. S. Department of Energy (DOE) to work with other Federal agencies to develop water consumption baselines and then set appropriate goals for water conservation.
Fewer Exempt Facilities. Prior to the President's new Executive Order, a large number of facilities (accounting for 17 percent of energy use in buildings) were exempt from meeting Federal energy goals. Now all facilities are subject to those goals and requirements unless they meet new exemption criteria to be developed by DOE. In addition, each agency must report all exempt facilities in its annual report to the President and explain the rationale behind excluding them from Federal energy goals.
Cutting-Edge Tools and Strategies
The Executive Order calls for agencies to use a wide range of energy management tools and strategies to fulfill the new energy efficiency, renewable energy, and greenhouse gas reduction goals.
Alternative Financing. Financing options such as Energy Savings Performance Contracts (ESPCs) and utility energy efficiency service contracts offer Federal agencies powerful tools for leveraging private sector financing to fund cost-saving energy improvements at no net cost to taxpayers. Under ESPCs, private sector energy service companies finance the up-front cost of purchasing and installing new energy efficient equipment. The Federal government uses a portion of the savings it accrues through reduced energy bills to repay the energy service company over the life of the contract. Contractors then receive a predetermined share of the value of the energy savings generated by their efforts and may be paid only if actual savings result from the reduced energy use. All additional savings go to the Federal government. The government benefits from new equipment, reduced energy costs, improved energy efficiency, reduced greenhouse gas emissions, and conservation of nonrenewable fuels.
To date, DOE and the U.S. Department of Defense (DoD) have made more than $8 billion in ESPC contract authority available for all Federal agencies to fund energy improvements. In addition, many of these contracts are "Super ESPCs" that rely on the same principles as regular ESPCs but offer an umbrella contract to allow expedited service. The Executive Order calls for agencies to maximize their use of ESPCs and utility energy efficiency service contracts to realize energy and cost savings.
Life-Cycle Cost Analysis. Federal agencies need to consider the full cost of their investments, including energy, operation, and maintenance costs, not simply the purchase cost of projects or products. By taking all costs into account, agencies can save money and reduce energy use. To that end, the order requires agencies to consider life-cycle costs-that is, investment, capital, installation, energy, operating, maintenance, and disposal costs-over the life of the project or product.
ENERGY STAR ® Labels and Other Energy Efficient Products. The order calls for agencies to purchase energy efficient products such as those with the ENERGY STAR label. Purchasing compact fluorescent light bulbs, highly efficient boilers, and other energy efficient products can save Federal agencies hundreds of millions of dollars.
ENERGY STAR Building SM Label. Agencies shall strive to meet the ENERGY STAR Building criteria in their eligible facilities to the maximum extent practicable by the end of 2002. The label signifies that the building is in the top 25 percent of similar buildings with regard to energy efficiency.
Electricity from Renewable Energy and Energy Efficient Sources. Given that more than 70 percent of the Federal government's costs for energy used in buildings comes from electricity, the Executive Order requires agencies to consider the source of their electricity and opt for cleaner, more efficient electricity generation. Specifically, agencies shall strive to minimize the greenhouse gas intensity of purchased electricity. In addition, agencies should adopt policies to increase the use of electricity from renewable energy sources.
Highly Efficient Energy Systems. The Executive Order calls for agencies to make greater use of highly efficient energy systems, including combined heat and power systems that use "waste" heat from industrial processes to supply power to other needs. These systems can offer tremendous energy and cost savings, as well as significant environmental benefits.
Off-Grid Electricity Generation. The Executive Order requires agencies to consider off-grid electricity opportunities that often provide energy and environ-mental benefits, while allowing agencies to avoid the costs of building new transmission lines or digging up existing lines. Off-grid options can be particularly effective in remote locations such as some U.S. national parks. Technologies range from solar outdoor lighting to small wind turbines and fuel cells.
Sustainable Building Design. In July 1998, a number of Federal agencies committed to constructing sustainably designed buildings. The June 1999 Executive Order requires all Federal agencies to apply sustainable design principles to the siting, design, and construction of new facilities, thereby saving energy and taxpayer dollars, and reducing pollution.
Strengthening Agency Accountability
The Executive Order provides a frame-work to hold agencies accountable for their progress in Federal energy management. The following new management strategies and reporting requirements will help ensure that all Federal agencies manage energy use wisely, reaping substantial fiscal and environmental benefits for years to come.
Annual Reports to the President and Annual Score Cards. Under the Executive Order, each Federal agency must submit an annual report to the President describing the agency's progress in meeting the goals. In addition, the Deputy Director for Management of the Office of Management Budget will evaluate each agency's performance and submit agency score cards to the President.
President's Management Council. The President's Management Council, which generally consists of deputy secretaries from all agencies, will monitor agency progress on Federal energy management and provide a high-level forum for identifying ways to accelerate improvements.
Agency Energy Teams. The Executive Order requires each agency to form a technical energy support team to ensure that energy management strategies are implemented across all facilities. The energy teams bring together legal, procurement, and other essential agency representatives to overcome barriers to realizing energy and cost savings.
New Public-Private Advisory Committee. The order calls for DOE to organize an advisory committee to bring together private and public sector experts who can advise agencies on ways to improve their energy management practices.
Concrete Steps, Concrete Savings
In conjunction with the signing of a new Executive Order to promote energy efficiency, President Clinton announced the Pentagon's intent to award the Federal government's largest-ever Energy Saving Performance Contract (ESPC). Under this award, Viron Energy Services and Pepco Energy Services will upgrade the energy performance of 837 Federal buildings at no up-front cost to taxpayers. The 18-year service contract, covering five military installations in the Washington, DC, area, will reduce annual energy consumption by 17 percent. The reductions will reduce annual greenhouse gas emissions by 24,000 metric tons of carbon equivalent (MTCE) — equivalent to taking more than 19,000 cars off the road — and will save DoD more than $219 million in energy and related costs. Other examples of energy-saving actions that the Executive Order is designed to promote include:
Energy Efficient Procurement. The Defense Logistics Agency (DLA), which supplies almost 20 percent of all light bulbs purchased by the Federal government, teamed up with DOE to offer half-price compact fluorescent light bulbs to any Federal purchaser.
Last year, the DLA supplied 1.5 million bulbs to Federal purchasers. If the bulbs had all been compact fluorescents, savings over the life of the bulbs would have totaled $7.5 million. Recently, DOE added compact fluorescents to the ENERGY STAR product-rating program, providing consumers with quality assurance when they purchase the bulbs. A compact fluorescent bulb can last up to five years, saving $67 over its lifetime.
Renewable Energy Projects. Some 18 Federal agencies — from the departments of Agriculture, Interior, and Transportation to the Smithsonian Institution and the U.S. Postal Service — recently received a combined $1.5 million in DOE funding for more than 100 cost-effective renew-able energy projects at government sites. The technologies include more than 50 new or renovated solar water heating systems, large and small photovoltaic (PV) systems, PV-powered lights, wind power, and "solar walls" that preheat outside air for interior heating.
Buying Renewable Power. EPA's Richmond, California, laboratory became the first major Federal facility to use 100 percent renewable energy. Initially, 60 percent of the power supplied will come from geo-thermal sources, and 40 percent will come from biomass. This green power purchase will produce environmental benefits equivalent to eliminating more than two million passenger car miles driven in California each year.
ENERGY STAR Buildings. EPA retrofitted GSA's Foley Square Federal Office Building in New York City to qualify for the ENERGY STAR Buildings Label. The building, which opened in 1994, has 1.2 million square feet and houses offices of the Federal Bureau of Investigation, Internal Revenue Service, and EPA. By deploying equipment and products that qualify the building for the ENERGY STAR label, Foley Square saves taxpayers $1.3 million annually in energy costs.
Click here for additional information on the President's Federal Energy Efficiency Executive Order.
###
By ELISABETH ROSENTHAL
The Netherlands, with its small size and $8.50-a-gallon gas, may be the ultimate feasibility test for electric vehicles.
========================================
We will keep updating this post and we will be suggesting that good government will be pushing people to renounce wasteful motor-vehicles.

###