TUESDAY APRIL 22, 2014 – that is TODAY – is EARTH DAY 2014.
Want a really good way to reduce your carbon footprint?
Make Mother Earth Really Happy this Earth Day!
Here's a simple and effective action for

you

to take to celebrate Earth Day that will make you feel really good about your contribution to the planet all year long.
Switch to 100% wind energy!  It's a breeze!
What powers your home? We are all concerned about climate change and environmental degradation, but chances are that your lights, refrigerator, AC unit etc. are running on dirty fossil fuels. If you are a typical NYC resident, at present only 2% of your electricity comes from renewable sources: the other 98% is from a mixture of oil, gas, coal, hydroelectric, and nuclear power.
But the good news is that you can contribute to the solution.  If you pay your own electricity bill, you have a choice in where your electricity comes from. And switching to 100% wind energy is as easy as filling out a form online or picking up the phone.
350NYC has started a

"

NYC Wind

"

campaign as part of our sustainability initiative and we have partnered with Ethical Electric to encourage New Yorkers to make the switch. As we talk to people about this, we hear some of the same questions so let's try to answer a couple of those FAQs now.
 Click on the Ethical Electric logo to learn more about how you can sign up to get 100% wind power through your regular electricity bill.
1.       Can I really make a difference by choosing my source of electricity?
As a consumer, you are vitally important in pushing power companies to use more renewable energy.  By switching to wind, you create a market demand and you also make an immediate difference to the environment.  The New York State Public Service Commission estimates –  "If just 10% of New York's households choose Green Power for their electricity supply, it would prevent nearly 3 billion pounds of carbon dioxide, 10 million pounds of sulfur dioxide, and nearly 4 million pounds of nitrogen oxides from getting into our air each year."
2.       Doesn't it cost more?
At present, the cost per KWh for renewable energy is slightly higher than for dirty fuel. The industry estimates that the average NYC electric bill will be $8-10 a month higher with 100% wind.  So, what does that compare to in an average month? One subway ride a week, one glass of wine in a Manhattan wine bar, two Starbucks frappucinos.  It's a quality of life decision to choose clean renewable energy – a decision for the quality of life on this planet in the future.
3.       How can I trust a new energy provider? What is Ethical Electric?
There are several reputable energy companies and you can research them online, as we did when we chose Ethical Electric to partner with.  Ethical Electric is a proudly progressive company, founded by former MoveOn organizer Tom Matzzie. Ethical Electric fights Keystone XL, opposes fracking, and donates a portion of its revenue to support progressive causes so you can feel good about your electricity supplier.
4.       Will I have to pay another bill?
Here in NYC, Con Edison or National Grid will remain the distributor for your electricity. When you switch to Ethical Electric, you will still receive the same service and a single, monthly utility bill. But instead of buying dirty energy from coal and fracking, you'll be supporting 100% wind energy. That's 100% better than an electric bill that's paying for the dirty coal and toxic fracking that are fueling climate change.
Making the switch is easy. Get 100% clean energy from Ethical Electric today.  If you click on this link, it will take you directly to our "partner page," but if you decide to make the switch by phone, please be sure to tell the representative that 350NYC referred you – they will pay us a referral fee which helps us finance our campaigns.  That's another thing you can feel good about!
Happy Earth Day and thank you from all of us at 350NYC
– – - and from Mother Earth!
###
From the New York based Council on Foreign Relations we learn that On Tuesday, April 22, 2014 -  President Obama will leave on his rescheduled trip to Asia, making stops in Japan, South Korea, Malaysia and the Philippines.
THE PRESIDENT WILL NOT GO TO CHINA which is significant – AND WILL BE IN JAPAN – APRIL 23-25th – Continuing from there to South Korea – Apr 25-26th; Malaysia: 26-28th; and the Philippines: Apr 28-29th.
Everyone knows that the main topic of discussion will be China – but it can be assumed as well that at this time the main issue in President Obama's mind are The Ukraine. In effect except for South Korea there are on-going conflicts between the other three States on the list and China. Some of these conflicts stem from China's attempt to gain islands and the waters around them that may have a potential for oil and gas resources. The South Korea – North Korea schism is just one additional problem, and the North Korea missiles pointed at South Korea and Japan are a perpetual threat.
Obama will try to reassure his hosts that the US will stand by them if China decides to perform a land take-over like Russia just  did in Crimea – This was probably what Secretary of the Military – former Senator Chuck Hagel – told his Chinese counterpart – Chung Wanquan in his recent trip to Beijing.
Senior CFR Fellow for Japan Studies Sheila Smith, and Senior Fellow for Southeast Asia Joshua Kurlantzick will discuss on a call-in April 21, 2014 the president's priorities for his trip. But it is already known that the CFR considers this trip as badly timed, and at least in the case of Malaysia totally wrong.
Smith wrote on the CFR blog Asia Unbound that the visit to Japan will provide opportunities to address the perception that the Obama administration and Prime Minister Shinzo Abe's cabinet are ill-suited to working together – and to allow the two leaders a chance to highlight the aspirations of the relationship rather than the litany of issues that need attention.
But Kurlantzick wrote on Asia Unbound that Obama will add to the Malaysian government's promotion of itself as a successful and democratic nation, at a cost. "This approach to the Malaysia visit would mean downplaying – or simply not even discussing – serious regression in Malaysia's domestic politics, including the recent sentencing of opposition leader Anwar Ibrahim to five years in jail for sodomy, the highly flawed 2013 national elections that barely kept Prime Minister Najib tun Razak in office, and the increasingly shrill, anti-Chinese and anti-Indian rhetoric and legislation of the Najib government, hardly the kind of sentiments a supposed leader of political moderation should be espousing."
Let me add to above from Vienna, the immediate reaction to the disappearance of Malaysian Airlines flight 370, as spoken up by aviation expert Nicky Lauda, was that Malaysia Government did not say all they knew about the incident – in effect their non-participation and the fact that for hours nothing was said about the plane's disappearance, has caused loss of the most precious time for search. In short – the Malaysian government is no partner to the US for any serious negotiations.
Date: Monday, April 21, 2014
Call Time: 3:00 – 4:00 p.m.
Dial-In Information:
U.S. Callers: 1-866-710-0179
International Callers: 1-334-323-7224
Password: ASIATRIP
Speakers:
Senior Fellow for Japan Studies, Council on Foreign Relations
Senior Fellow for Southeast Asia, Council on Foreign Relations; Author, Democracy in Retreat
Presider:
Senior Vice President, Director of Studies, and Maurice R. Greenberg Chair, Council on Foreign Relations
Audio and transcript of the call will be posted afterward.
Press Contact:
Tricia Miller Klapheke
Assistant Director, Global Communications and Media Relations
No objectionable comments were posted on the South Korea and Philippine legs of the trip.
###
Fact:  The New York City Transportation was a give away to General Motors that designed the Highway system through their underground partisan Mr. Robert Moses – who did not even have a driver's license.
Architecture Critic's Notebook – A Suggestion For A People Friendly Infrastructure:
Brooklyn to Queens, but Not by Subway!

Imagining a Streetcar Line Along the Waterfront.
By MICHAEL KIMMELMAN – - The New York Times – -  April 20, 2014.
The vision of a streetcar route between Red Hook and Astoria would provide much-needed transit to areas where millennials and thousands of less affluent New Yorkers live.
Desire lines, says architecture critic Michael Kimmelman, are marked by economic development and evolving travel patterns. He plots today's desire line along the waterfronts of Brooklyn and Queens.
There's a wonderful term for the dirt trails that people leave behind in parks: desire lines.
Cities also have desire lines, marked by economic development and evolving patterns of travel. In New York, Manhattan was once the destination for nearly all such paths, expressed by subway tracks that linked Midtown with what Manhattanites liked to call the outer boroughs.
But there is a new desire line, which avoids Manhattan altogether.
It hugs the waterfronts of Brooklyn and Queens, stretching from Sunset Park past the piers of Red Hook, to the Brooklyn Navy Yard, through Greenpoint and across Newtown Creek, which separates the two boroughs, running all the way up to the Triborough Bridge in Astoria.
The desire line is now poorly served by public transit, even as millennials are colonizing Astoria, working in Red Hook, then going out in Williamsburg and Bushwick — or working at the Navy Yard, visiting friends in Long Island City and sleeping in Bedford-Stuyvesant.
They have helped drive housing developments approved or built along the Brooklyn waterfront, like the one by Two Trees at the former Domino Sugar Refinery. But this corridor isn't only for millennials. It's also home to thousands of less affluent New Yorkers struggling to get to jobs and join the work force.
So here's an idea: bring back the streetcar.
Some of this route is served — barely — by subway lines like the G, the city's sorriest little railroad.
In Astoria, stations for the N and Q are nearly a full mile or more from the East River, meaning a vast swath of that neighborhood is virtually disconnected from the subway system. It's an area ripe for growth — for new housing, start-ups and other small businesses and industries — all the more so with the coming of the Cornell Tech campus on Roosevelt Island, just across the river and linked to Queens via the F. One can imagine another Silicon Alley spanning Cornell, Astoria, Williamsburg and Sunset Park.
Right now, it's easier by subway to get from Long Island City to Midtown, or from Downtown Brooklyn to Wall Street, than it is to get from housing projects in Fort Greene or Long Island City to jobs in Williamsburg, or from much of Red Hook to — well, almost anywhere.
###
Mammoth Town Council supports Mammoth Community Water District Board (MCWD), California, over ORMAT plans.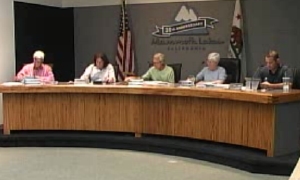 The powers-that-be in Washington reportedly want the project done. The Forest Service and BLM signed off on ORMAT geothermal's environmental document in a record 7 days. In the face of an apparent fast track, plans for geothermal expansion and up to 16 new groundwater wells have caused grave concerns about impacts on Mammoth's town water supply. The Town Council voted this week to sign a letter of support for Mammoth Community Water District over this troubling issue. The letter will go to legislators and agencies.
The Water District appealed the federal environmental approvals of ORMAT's expansion plans. The Forest Service denied the appeal and BLM is considering it. The Air Pollution Control District has not approved ORMAT's EIR and has held out for a monitoring and mitigation plan. Water District Board member Tom Cage said while renewable energy like geothermal is a good thing, not at the expense of Mammoth's underground water supply.
Cage said that ORMAT has had two new wells pumping since 2006 and there are measurable impacts. With 14 to 16 more new wells in the expansion plan, concerns are high. Cage emphasized that the District just wants a monitoring and mitigation plan to assure safe reliability of the water supply for years to come. He said without proper protection, the District will "fight this to the bitter end. We're not going to be intimidated or bullied." He called ORMAT less than a good neighbor and said they're appealing their property tax assessments.
Cage also said ORMAT wants to take ten times the amount of water Mammoth uses in a year. He said the community's water is in between ORMAT's pumps and the surface. Water District Manager Patrick Hayes said ORMAT's plans could pollute Mammoth's water and puts the groundwater at risk. He said neither the Forest Service or BLM required monitoring or mitigation.
ORMAT's wells and pipes would go around Shady Rest Park. Councilman Matthew Lehman said Mammoth had almost no say over the project that will mean a "pipe running through a recreation area." John Wentworth of Mammoth Lakes Trails said while green energy needs to succeed, there is no mitigation for ORMAT's recreational impacts. He said the company would send someone to a meeting of MLTPA April 24th. Wentworth said in Mammoth the door to being a good neighbor has never been closed.
Planning Commissioner Mickey Brown suggested calling ORMAT names, such as bully and plunderer, should be eliminated. Manager Hayes stood up for the seriousness of the issue. He said a BLM manager told him that from Washington "his bosses said they want the ORMAT project to go." Hayes said, "Thankfully APCD Director Ted Schade is holding out for monitoring and mitigation."
Planning Commissioner Dave Harvey said fear is being spread in town over this project and that he would like to see "people in the sand box play nice." He faulted those who have denounced ORMAT for being a foreign company. "They have management in Reno," he said. Harvey said the Water District should "raise the bar." He supported work toward a geothermal heating district in town.
The Town Council stood firmly behind the Water District and its concerns. John Eastman said there are no solid answers about the dangers to Mammoth's water. Said Eastman, "I'm not willing to risk the town water supply. Our local supply of drinking water is the single most important asset we have. I'm not willing to jeopardize it." The Council voted unanimously to sign a letter of support.
2010 Demographics:

The 2010 United States Census  reported that Mammoth Lakes had a population of 8,234. The population density was 325.4 people per square mile (125.6/km²). The racial makeup of Mammoth Lakes was 6,643 (80.7%) White, 29 (0.4%) African American, 49 (0.6%) Native American, 128 (1.6%) Asian, 5 (0.1%) Pacific Islander, 1,151 (14.0%) from other races, and 229 (2.8%) from two or more races. Hispanic or Latino of any race were 2,772 persons (33.7%).
The Census reported that 8,076 people (98.1% of the population) lived in households, 158 (1.9%) lived in non-institutionalized group quarters, and 0 (0%) were institutionalized.
There were 3,229 households, out of which 942 (29.2%) had children under the age of 18 living in them, 1,401 (43.4%) were opposite-sex married couples living together, 177 (5.5%) had a female householder with no husband present, 144 (4.5%) had a male householder with no wife present. There were 293 (9.1%) unmarried opposite-sex partnerships, and 13 (0.4%) same-sex married couples or partnerships. 899 households (27.8%) were made up of individuals and 153 (4.7%) had someone living alone who was 65 years of age or older. The average household size was 2.50. There were 1,722 families (53.3% of all households); the average family size was 3.14.
The population was spread out with 1,719 people (20.9%) under the age of 18, 1,050 people (12.8%) aged 18 to 24, 2,833 people (34.4%) aged 25 to 44, 2,100 people (25.5%) aged 45 to 64, and 532 people (6.5%) who were 65 years of age or older. The median age was 32.6 years. For every 100 females there were 121.4 males. For every 100 females age 18 and over, there were 127.0 males.
There were 9,626 housing units at an average density of 380.4 per square mile (146.9/km²), of which 1,502 (46.5%) were owner-occupied, and 1,727 (53.5%) were occupied by renters. The homeowner vacancy rate was 3.4%; the rental vacancy rate was 33.6%. 3,464 people (42.1% of the population) lived in owner-occupied housing units and 4,612 people (56.0%) lived in rental housing units.
History:
The European history of Mammoth Lakes started in 1877, when four prospectors staked a claim on Mineral Hill, south of the current town, along Old Mammoth Road. In 1878, the Mammoth Mining Company was organized to mine Mineral Hill, which caused a gold rush. By the end of 1878, 1500 people settled in the mining camp called Mammoth City. By 1880, the company had shut down, and by 1888, the population declined to less than 10 people. By the early 1900s, the town of Mammoth was informally established near Mammoth Creek. The economics of the original town was based on logging and tourism.[8] The first post office at Mammoth Lakes opened in 1923.
In 2004, the Mammoth Ski Museum opened in town. The museum featured many vintage artifacts, photographs, and posters. A movie documenting the life of the founder of the ski resort (Dave McCoy) and those of early famous skiers in the area is shown. In 2010, photographs taken by Dave McCoy were featured in an exhibit at the museum.
Due to its high altitude, Mammoth Lakes has become popular among elite long-distance runners, who live and train in the thin air.]
###
Sunday
April 27
Symposium
Oil & Water Symposium
The   Museum of Chinese in America in New York City (MOCA) will host a   scholarly
symposium in conjunction with MOCA's upcoming exhibition Oil   & Water: Reinterpreting
Ink, opening April 24th.  The exhibition will  feature the work of three renowned
Chinese  contemporary artists: Qiu  Deshu, Wei Jia, and Zhang Hongtu, guest  curated
by Michelle Y. Loh.
10:00 AM – 4:00 PM
Museum of Chinese in America
215 Centre Street
Registration required
For more information and to register, click here [r20.rs6.net/tn.jsp?e=00167beTHns6pzj-cS2-Xdec62GSqZdAXks51UXUXm3grc0kRAzdKXUmAdxPSN6LlicUEsRnMIQiL3oaydnIO66kIpQV-zavHy-YApl9TvXVSim2x0ku5dAUfHKSJgok-HhqKQQD4UHr_VWGjnovZniX-mIxdHdybBekLdKLUPRjVU=]
Sponsored by the Museum of Chinese in America
==================================
WE HOPE WE CAN CONVINCE THESE CHINESE TO TAKE A LOOK AT OIL & WATER IN THE FUTURE OF CHINA – AND TALK OF OIL & WATER IN TERMS OF SUSTAINABLILITY!
###
 The comments show how deep is the Republican brainwashing of the population. You have here pundits for whom loss of life is nothing when compared to what they think is the right of corporations to make a profit.
What is even worse, nobody asked whose oil and coal is it anyway?  If Natural Resources are the property of the Whole Nation, then why should a company get depletion subsidies for their appropriating to themselves the natural National treasures? The whole system of paying royalties is inadequate – but the payment to them for the deletion of the resources is ridiculous. Getting a bonus for gains from misappropriated resources is much more like rewarding the CEOs for being great thieves! Just give it some more rational thinking and use the babble of the comments as your guideline.  ST.info editor)
###
Reject and Protect!Stop the KX
NATIONAL MOBILIZATION AND MARCH IN WASHINGTON DC
Saturday, April 26th 2014
Hello We have buses? Will you join us? March with 350NYC and the Cowboy and Indian Alliance on 

Saturday, April 26th


Reject the Keystone XL Pipeline and protect our planet.  Please join 350NYC on the bus and at the march. On

Saturday, April 26th

, people from all across the country will gather in DC and march once more to the White House, sending a final, unmistakable message to President Obama – reject the Keystone XL tar sands pipeline, and protect our land, our water, and our climate.  This march is being led by the Cowboy and Indian Alliance – a coalition of farmers, ranchers, and Native Americans who've come together to oppose this pipeline that threatens the land that they work and love.

 "We'll gather at

11 AM on Saturday

the 26th at the Alliance encampment on the Mall to hear from farmers, ranchers, tribal leaders and others who will be directly impacted by KXL and the tar sands.  Then we'll march to the White House to present a ceremonial painted tipi to President Obama. This tipi will represent our hope that he will reject KXL, and our promise that we will protect our land, water and climate if he chooses to let the pipeline move forward. Once the tipi is delivered, we'll return to the encampment in song and make our pledge to continue resistance to the pipeline should it be approved." 

---

Are you ready to get on the bus with us?

What: Reject and Protect Gathering
Who: The Cowboy Indian Alliance, allied groups, and you!
Where: The National Mall, between 9th Street and 12th Street NW, in front of the Smithsonian Natural History Museum, Washington, D.C. [Map]
When: Saturday, April 26 (note the new date). Gather at 10:30 a.m., speakers will begin at 11 a.m., and the procession will begin at 12:30 p.m.
NYC Bus Departure: The first bus will leave from 34th and 8th Ave.  As more buses are added, other departure points may also be added.Please sign up NOW at our event web siteso we have time to assess the demand and add buses as needed.
Bus Schedule– subject to change

Bus departure from NYC:

6:00 a.m.

  Arrive in Washington: 10:00/10:30 a.m.
Departure from Washington DC:

3:30 p.m.

  Arrive back in NYC: 8:00/8:30 p.m.

To sign up for a seat on the bus please go to our event web site: Questions?  Contact 350NYC@gmail.com

Standard tickets, round trip:   $30

Scholarship tickets: $15  (For special code to access scholarship ticket please e-mail 350NYC@gmail.com)

Donation ticket:  If you cannot come to the march please consider making a donation to support scholarships for those who want to attend but cannot afford to.

Note: commercial bus companies (Greyhound, Bolt etc.) may have cheaper fares so please check them out also.
 

March with us on April 26th

Reject the KXL pipeline and protect our planet.
Demand environmental justice and investment in a sustainable, green energy future
###
A Stanford Social Innovation Review on Beyond Aid.
This as leaders across sectors convene at the UN in NewYork to discuss the new post-2015 global agenda – the opportunity to collaborate on a new breed of large-scale development projects known as innovative financing has never been brighter.
Imagine you have the opportunity to define how the world develops for the next 15 years. All government projects, nonprofit work, and foundation funding would cater to your agenda. If you are one of the representatives of the 193 United Nations member states currently discussing the new global agenda, your job entails exactly that.
By 2015, when the current development agenda expires, the international community must determine a new set of goals, and how to achieve and fund them. Based on early recommendations from the UN Secretary General's office, this next-generation agenda will probably be more ambitious in scope and cost than the present Millennium Development Goals (MDGs). While the current MDGs focus on a narrowly defined set of eight goals, the new global agenda will likely aim to both end poverty and increase sustainable development across many dimensions.

The proposed new, more ambitious agenda—depending on its scope—will cost approximately $1 trillion annually. This far exceeds current international aid, or overseas development assistance (ODA), which typically hovers around $150 million per year. Even if aid rises to the levels that rich countries pledged they would give per several international agreements—0.7 percent of developed countries' gross national income (GNI)—aid would add up to only about $330 billion annually. Relying purely on current funding channels has proven insufficient (see chart). Rich country government assistance lags far behind the needs of poor and middle-income countries. Even with increased private-sector spending to these countries, funding will not flow to the right areas; the goal of private sector investments is not to reduce poverty and increase development. Left alone, the amount of funding reaching the new development agenda will leave a significant gap; thus, we must look for new, unconventional channels to finance the next round of development funding. As leaders across sectors convene to discuss the new agenda they have a clear opportunity to collaborate on a new breed of large-scale development projects.
Unlocking More Money Through Innovative Financing
Development projects known as "innovative financing" reflect a new way of filling this funding gap. The term, coined in 2002 at a UN conference, refers to projects that raise money for development in new ways and spend money more effectively.
Given a variety of creative names, in truth innovative financing programs take just three different forms: pay only for results, make funding of the development agenda a safer investment, and find new funders.
Variations of innovative financing programs include known mechanisms such as social impact bonds or pay-for-success programs, which are used more and more frequently—research by Dalberg suggests at least a half dozen new initiatives have launched annually, on average, since 2002. To date, these programs have been initiated independently and for an array of causes on an ad-hoc basis.
Development leaders now have the opportunity to apply innovative finance tools on a major scale and in a systematic way; they also have new information on where and how to apply them. The most promising element of innovative financing is its ability to unlock pools of funds from the private sector, which typically finds development projects too risky and the results too uncertain to warrant investment. Funders of these development programs do not need to be impact investors looking for social returns; instead, programs can generate high returns or reduce risk for traditional investors. Innovative financing can also tap into additional public funds by providing opportunities for global coordination and public-private partnerships.
Pay only for results:
Spending money more effectively by paying for results rather than promises has two benefits: It reduces the total size of the fund needed to achieve the next-generation agenda and also ensures a greater impact from every dollar spent. For example, when the development community learned that Western pharmaceuticals were holding back from developing a cheap pneumonia vaccine for Africa because of a legitimate fear that there would be no money to buy these vaccines after they invested in building capacity, they designed an innovative financing program. The resulting program, known as the Pneumococcal Advance Market Commitment, guaranteed a minimum market size to any pharmaceutical company that could develop an appropriate vaccine. This enabled Pfizer and others to scale facilities that have since vaccinated more than 10 million children; it also enabled them to sell vaccines at less than 10 percent of their usual cost. Another results-based innovative financing mechanism, the Haiti Mobile Money prize, rewarded mobile operators in Haiti with $6 million to build out mobile banking. If applied to initiatives in the next development agenda, such cost-effective programs would reduce the total dollars needed.
Make funding development safe:
Innovative financing mechanisms include a whole suite of creative funding vehicles that shift risk away from funders, making development projects a safer investment. This includes social impact bonds and insurance for funders, who can then invest in projects that would otherwise be too risky—for example, global health clinics, rural energy, and agriculture equipment. The recently launched HUGinsure provides up to $400 million in insurance backed by Lloyd's, making it safe for private sector banks to fund unproven social impact projects. A potential new malaria bond will draw on public-private funders who will pay program implementers only if malaria eradication is successful. Such social impact bonds allow third-party backers like governments to take on risk instead of the private sector funder. Without these mechanisms, private funders tend to invest in sectors such as natural resource extraction, which offer immediate returns. But with them, private funders can benefit from sectors with more diffuse value, such as health and infrastructure.
Find new funders
Innovative mechanisms for raising new funds broaden the funding toolkit beyond simple grants and equity. Such mechanisms include ongoing programs such as social taxes and voluntary solidarity contributions, which raise small amounts of funds over time. A solidarity tax on airline tickets in France, for example, charges travelers a few dollars each time they leave French soil, and has raised nearly $2 billion since 2006 for the global health initiative UNITAID. This can also include large programs such as carbon emissions trading, which has raised more than $30 billion since 2002.
The Private Sector Potential:
Compared to international aid—which represents less than 1 percent of available funding for development—harnessing private sector funding presents a significant new opportunity for backing the new development agenda. Private sector spending within and flowing to low- and middle-income countries represents a rapidly growing pool –more than $20 trillion (see chart). Tapping into even a small portion of that through innovative financing would draw immense new resources. And more effectively allocating this funding means fewer dollars will be needed.

Innovative financing has been limited in size because setting up global mechanisms requires convening major decision-makers and alignment around agenda items. In the past, innovative financing mechanisms have raised only about $1 billion to $3 billion in new funds annually. But as heads of state, foundation CEOs, and international development leaders come together to discuss development priorities over the next year, the development community has a unique opportunity to set up new innovative financing mechanisms on a much bigger scale.
Though this funding would bridge only a small portion of the $1 trillion required for the next-generation development agenda, without it, many areas with benefits beyond financial returns will remain underfunded—private sector investors will continue to fund only clearly profitable projects such as mining. With increased coordination and fresh lessons from past experiments, development leaders can effectively wield innovative financing for greater impact.

————————————
Angela Rastegar Campbell (@angelarastegar) is a Project Leader at Dalberg Global Development Advisors, where she has worked with the Gates Foundation, the UN Foundation, and GAVI on projects related to the new development agenda and innovative financing. Angela holds an MBA from Stanford Graduate School of Business and a BA in Human Biology from Stanford University.
###
from:  Charles Ebinger, Brookings Institution

FPEnergySecurity@brookings.edu

New Report: Oil and Gas in the Changing Arctic Region
###
WHAT: Rally to Divest New York from Fossil Fuels
WHEN: 

Thursday, March 27

, from

12:00 PM to 1:30 PM


WHERE: New York State Comptroller's Office, 59 Maiden Ln, NYC
This Thursday: Rally for New York State Fossil Fuel Divestment
from: Lyna Hinkel & 350.org

350@350.org
Hi friends,
New York could be the first state to divest from destructive fossil fuels — but only if we can convince Comptroller Thomas DiNapoli to do the right thing.
This Thursday, maech 27, 2014, we'll gather in front of the Comptroller's NYC offices to deliver our petition and make a lot of noise. Will you help us send the Comptroller a message he can't ignore?
Click here to RSVP for the rally.
Our state's Common Retirement Fund is the third largest pension plan in the country, with $160 billion in investments. It's heavily invested in the fossil fuel industry, and we think that makes no sense at all.
Climate change is real, it's here, and it's endangering the biodiversity and natural resources we depend on, as well as the physical infrastructure that makes our state run. Why is a state that's still rebuilding after Hurricane Sandy invested in the very companies driving this crisis?
Comptroller Thomas DiNapoli has the power to divest New York from fossil fuels, and divestment has the power to rein in the fossil fuel industry — an industry that's both driving the climate crisis and polluting our democracy. I think that's an easy call, but evidently the Comptroller needs a little more convincing.
Click here to sign the petition to divest New York State.
Onward,
Lyna & the 350.org team
Rally co-sponsors include: Sierra Club Atlantic Chapter, GreenFaith, Responsible Endowments Coalition, United for Action, Green Party of New York, Northwest Bronx Community & Clergy Coalition, Green Map System, Cuny Divest, Hunter Sustainability Project, NYU Divest, Barnard Columbia Divest for Climate Justice, and Fossil Free Fordham
###
MODI'IN, ISRAEL – An Israeli company was recently chosen to be part of a nine-member team of technology vendors to protect the Statue of Liberty.
BriefCam is part of a "dream team" of top technology companies that will enhance public safety and operation efficiency at the famous monument.
BriefCam was selected for its award-winning Video Synopsis technology, which summarizes hours of events into a "brief" that takes just minutes to watch. The Israeli company, headquartered in Modi'in, Israel, has projects in several cities in North America, China, and Taiwan, a company representative told Tazpit News Agency. "We are being used by law enforcement and investigative agencies in the U.S., China, and of course, Israel."
The current surveillance deployment marks the first time an all-digital surveillance system has been installed at the Statue of Liberty monument, which previously used an old analog system that had been unable to reach certain areas of Liberty Island.
Following the heavy damage caused by deadly Hurricane Sandy in 2012, the Statue of Liberty underwent eight months of renovation and repairs. The monument reopened to the public on Independence Day, July 4, 2013.

"The National Park Service and Statue of Liberty National Monument greatly appreciate the comprehensive security system donated by Total Recall," Capt. Gregory Norman, Commander of Liberty District of the U.S. Park Police said.
"The lack of electricity, flooding, and damage caused by Sandy could not stop the amazing team from making sure that Lady Liberty could welcome visitors – as she always has," said Jordan Heilweil, president of Total Recall Corporation.
"We assembled a Dream Team of cutting-edge security technology providers to give her the best protection possible while helping the Park Police, Department of the Interior and National Park Service deliver a memorable experience for the millions of families who visit the Statue each year," added Heilweil.
Dror Irani, CEO and President of BriefCam, further added that "for over a hundred years, as people arrived at Ellis Island from every part the world, they would see the Statue of Liberty and feel they had reached a safe haven in the USA. Today, we're extremely proud to be part of the team bringing 21st century safety and security technology to this long-standing symbol of hope and freedom."
The Statue of Liberty was a gift of friendship to the United States from the people of France and was dedicated in October 1886. The robed female figure, holding a torch and tablet, represents Libertas, the Roman goddess of freedom. Approximately four million people visit the Statue of Liberty and Ellis Island each year, according to the National Parks of New York Harbor Conservancy.
###
Mixing Music in Istanbul: 
Turkish Jews and Their Sacred Songs
lecture/demonstration featuring
Maureen Jackson
special musical guest:
Munir Beken (oud)
at Center for Jewish History
15 W 16th Street in Manhattan
Admission is free – RSVP to info@jewishmusicforum.org
This lecture-demonstration explores the linked histories of Istanbul, its Jewish community, and historical musical traces of multi-religious music-making in Ottoman and Turkish society.  Author of Mixing Musics: Turkish Jewry and the Urban Landscape of a Sacred Song (Stanford University Press; winner of the National Jewish Book Award in Sephardic Culture, 2013), Dr. Maureen Jackson focuses on the Jewish religious repertoire known as the Maftirim, which developed in interaction with Ottoman court music. Her research in Istanbul illuminates the people, places, and practices that shaped an Ottoman music world, Jewish cultural life, and continuities and ruptures experienced across the 20th and 21st centuries. 
Munir Beken, an oud virtuoso and ethnomusicologist at UCLA's Herb Alpert School of Music will be on hand to perform musical examples that bring to life the Turkish musical forms at the heart of Dr. Jackson's study.
Dr. Maureen Jackson has received the Sabanc? International Research Award 2nd Prize in 2008 as well as grants from the Fulbright Foundation, National Endowment for the Humanities, and Turkish Cultural Foundation.
The Jewish Music Forum is a project of the American Society for Jewish Music, with the support of he American Jewish Historical Society and the Center for Jewish History. Founded in 2004, the Jewish MusicForum is now in its tenth season.
For more information please visit 
www
.
jewishmusicforum.org/
Panel Discussion
Passing the Torch: Jewish Music Archives
and the Future of Yiddish Song
moderated by
Mark Slobin
Sunday, April 6, 11:00AM
at Center for Jewish History
15 West 16th Street, Manhattan
Admission: $10
Around 1900, East European Jews became acutely aware of the impact of modernization and urbanization on their culture: on their songs, their tales, and customs. They set in motion a wide range of projects and institutions to gather, archive, and study fading folklore. YIVO was a pioneer in this push, along with a galaxy of Polish and Russian (later Soviet) activists. Today, with the loss of the original population and the huge demographic and cultural shifts of world Jewry, the surviving archives both preserve and channel a rising tide of interest, even a hunger, for what's called "Yiddish" music and folklore.
This symposium brings together archivists, scholars and performers to discuss the history and creation of Yiddish folk music archives, and the future of the study and performance of Yiddish song today. What is the role of Jewish music archives in fostering new scholarship and Yiddish music?
Wesleyan University ethnomusicologist  Mark Slobin will moderate the panel which will also feature CTMD artistic director Ethel Raim, Lorin Sklamberg (YIVO, The Klezmatics), Robert Rothstein (University of Massachusetts, Amherst), Gila Flam (National Library of Israel) and Lyudmila Sholokhova (YIVO).
The event is dedicated to the memory of Chana Mlotek, YIVO's Music Archivist from 1978 until her recent passing at age 91 in 2013. This program is made possible with the generous support of the Mlotek family. It is co-sponsored by the American Society for Jewish Music.  
featuring
Master Klezmer Clarinetist/Accordionist
Dance leading by 
Michael Alpert
Tuesday, April 22, 7:30PM-10:00PM
At the Stephen Wise Free Synagogue, 
30 W. 68th St. 
(btw Columbus and Central Park West on 
Manhattan's Upper West Side)  
CTMD's An-sky Institute for Jewish Culture is excited to bring back clarinetist/accordionist Isaac Sadigursky for a special program on Bessarabian* klezmer. Born in Belts, Moldova, the Los Angeles-based clarinetist/accordionist Isaac Sadigursky is a major exponent of the Bessarabian klezmer tradition and its rich Ottoman/Balkan-influenced repertoire.
Lace up your dancing shoes for a special Tantshoyz Yiddish Dance Party as Sadigursky will lead an all-star band with dance leading by Michael Alpert. Folks new to Yiddish Dance absolutely welcome! 
Instrumentalists can come at 5:30PM for a special workshop (extra charges apply), and hang around for a jam session at the end of the evening.
Presented as part of the New York Klezmer Series, curated by Aaron Alexander.
*Bessarabia, a historic region between the Prut and Dniester Rivers, named after the Basarab ruling dynasty is geographically equivalent to today's Republic of Moldova, inclusive of the contested Transnistrian Republic.  The region has been a fascinating cultural crossroads for centuries, fought over by the Ottoman and Romanov empires, then Romanian and later Soviet until the fall of the USSR. The region's largest city is
Chisinau
 (Yiddish: Kishinev).
The Internet's leading site for Yiddish folksong!
Online at www.yiddishsong.wordpress.com
Hundreds of Yiddish song enthusiasts from all over the world participate in an online community surrounding CTMD's Yiddish Song of the Week blog – the internet's leading destination for information, recordings and transcriptions of rare Yiddish folksong repertoire. Blog editor Itzik Gottesman of the Yiddish Forverts newspaper and a group of leading song researchers post their favorite field recordings of important traditional folksingers such as Lifshe Schaechter-Widman, Tsunye Rymer, Josh Waletzky, Beyle Schaechter-Gottesman and many others. 
Sponsors and Credits
Major support for the

An-sky Institute for Jewish Culture

is provided to the Center for Traditional Music and Dance by the Keller-Shatanoff Foundation and the National Endowment for the Arts. Additional support is provided by the Atran Foundation as well as public funds from the New York State Council on the Arts, a State agency and the New York City Department of Cultural Affairs, the Scherman Foundation, Con Edison, the Hearst Foundation, the Mertz Gilmore Foundation, Friends of Cantor Janet Leuchter and the Fan Fox and Leslie R. Samuels Foundation. We are grateful additionally to the Forward Association for providing seed funding for the Institute. Photo of Isaac Sadigursky courtesy of YiddishkaytLA. Photo of Lifshe Schaechter-Widman courtesy of Itzik Gottesman.
###
HONG KONG — The chairman of Bloomberg L.P. said in a speech here on Thursday that the company should have reconsidered articles that deviated from its core of coverage of business news, because they jeopardized the huge sales potential for its products in the Chinese market.
The comments by the chairman, Peter T. Grauer, represented the starkest acknowledgment yet by a senior Bloomberg executive that the ambitions of the news division should be assessed in the context of the business operation, which provides the bulk of the company's revenue. They also signaled which of those considerations might get priority.
Acknowledging the vast size of the Chinese economy, the world's second-biggest after that of the United States, Mr. Grauer, said, "We have to be there."
"We have about 50 journalists in the market, primarily writing stories about the local business and economic environment," Mr. Grauer said in response to questions after a speech at the Asia Society. "You're all aware that every once in a while we wander a little bit away from that and write stories that we probably may have kind of rethought — should have rethought."
Bloomberg, the financial data and news company, relies on sales of its terminals, which are ubiquitous on bankers' desks around the world, for about 82 percent of its $8.5 billion in revenue. But sales of those terminals in China declined after the company published an article in June 2012 on the family wealth of Xi Jinping, at that time the incoming Communist Party chief. After its publication, officials ordered state enterprises not to subscribe to the service. Mr. Grauer did not specifically mention the article about Mr. Xi or any other articles.
Mr. Grauer's comments on Bloomberg's journalistic priorities in China reflect what some Bloomberg employees say is a re-emphasis on financial news, and skepticism from the business side about whether investigative journalism is worth the potential problems it could create for terminal sales.
A Bloomberg spokesman in New York said the company would have no comment on Mr. Grauer's remarks.
A day earlier, Justin B. Smith, the chief executive of the Bloomberg Media Group, outlined an ambitious growth strategy for the news unit that would require expansion and increased investment. In a memorandum posted on the website Medium, he wrote: "Bloomberg Media is setting out to build a leading digitally led, multiplatform media company for global business. We want to become the indispensable source of information for the world's most influential people."
Bloomberg, controlled by the billionaire Michael R. Bloomberg, who returned to the company at the beginning of this year after 12 years as mayor of New York City, employs about 125 people in mainland China across its businesses, which also include providing data about the country's currency and bond futures markets.
"Being in China is very much a part of our long-term strategy and will continue to be so going forward," Mr. Grauer said. "It occupies a lot of our thinking — Dan Doctoroff, our C.E.O.; me; Mike; and other members of our senior team.    After the article about the Xi family's wealth was published, Chinese officials also blocked Bloomberg's website on Chinese servers, and the company has been unable to get residency visas for new journalists. Other news organizations have come under similar pressure. The websites of The New York Times, including a new Chinese-language edition, were blocked when it published an article in October 2012 on the family wealth of Wen Jiabao, then the prime minister. Like Bloomberg, The Times has not received residency visas for new journalists.
In November, several news outlets, including The New York Times, published reports quoting unidentified Bloomberg employees saying that top editors at the company, led by Matthew Winkler, editor in chief of Bloomberg News, did not publish an investigative article because of fears the company would be expelled from China. Mr. Winkler denied that the article had been killed.
A reporter who was the co-writer of the unpublished investigative article — and who had been a lead reporter on the Xi family wealth article in 2012 — left Bloomberg News shortly after reports of the controversy were published in November. He joined The New York Times in January.
Some current and former Bloomberg journalists, who spoke on condition of anonymity, said they had hoped the controversy surrounding Bloomberg's China reporting would prompt the company to reaffirm its support for investigative efforts. Mr. Grauer's comments were met with dismay, particularly because he is regarded as close to Mr. Bloomberg and would be unlikely to voice views that were not broadly accepted at the top of the company.
In his comments on Thursday, Mr. Grauer did not provide figures for the size of Bloomberg's business in China. One former executive said in November that the company had about 2,000 to 2,500 terminals in mainland China, out of 300,000 terminals worldwide.
Mr. Grauer said the company was investing aggressively in fast-growing emerging markets, including China and dozens of other countries. Such nations account for about 12 percent of people who use Bloomberg terminals, but 30 percent of its sales in the year to date, he said.
"Our approach is pretty much to tune out all the news about weaknesses in the emerging markets," Mr. Grauer said. "We're investing full speed ahead."
In recent weeks, Mr. Bloomberg has taken up residence on the fifth floor of his company's New York headquarters, which primarily houses the television operation of Bloomberg News. The glass of a small conference room has been frosted since he arrived, and he uses it to take Spanish lessons, an employee said. His influence within the editorial unit has also increased since he left city hall, said people with knowledge of the operation, who insisted on anonymity in discussing internal operations.
Bloomberg has moved swiftly to put behind it a scandal in which its journalists were found to have used data from the terminals, like contact information, to help report stories. Reporters have been instructed in meetings, employees said, to avoid the use of proprietary information and to identify themselves clearly as from the news division. The aim, said one person present, has clearly been to assure terminal customers that their information is safe.
Neil Gough reported from Hong Kong and Ravi Somaiya reported from New York.
###
Tuesday, March 11, 2014
Senate 'All-Nighter' Suggests Long Road Ahead for U.S Climate Action.
One by one, nearly 30 Senate Democrats came to the Senate floor last night in what they touted as an all-nighter on climate change, a mix of policy speeches and political theater that sought to hammer home their message that climate change is real and Congress needs to act.
But in trying to present a unified front, they also served to underscore the serious hurdle they face in trying to revive climate change legislation that passed the House in 2009 but died in the Senate a year later.
Environmental groups noted that the dusk-to-dawn speeches that began March 10 brought nearly one-third of the U.S. Senate to the floor, including Sen. Majority Leader Harry Reid (D-Nev.) and other members of his leadership team. "Climate change is real," Reid said. "It's here. It's time to stop ignoring the crisis of rapidly rising global temperatures."
But getting one-third of the Senate still left many Democrats missing. Sens. Mary Landrieu (D-La.), Mark Pryor (D-Ark.) and Mark Begich (D-Alaska)—all in competitive races that could decide who controls the Senate next year—were absent.
So was coal-state Sen. Joe Manchin (D-W. Va.), who in a 2010 campaign ad took "dead aim" with a rifle and shot a copy of the cap-and-trade bill. Manchin sounded a note of unity by arguing Democrats are generally in agreement that climate change is occurring. But he said he was not asked to speak on the issue by his colleagues.
"I would have been happy to participate," Manchin said.
Once-Supportive Republicans Absent.
However, getting the 60 votes needed to overcome a filibuster threat and pass a U.S. climate bill would require convincing not only such coal-state Democrats but also Republicans.
None of the 45 Senate Republicans joined Democrats on the floor to call for climate action. Instead, Sen. James Inhofe (R-Okla.), who once called climate change a "hoax," came to the floor just before Democrats launched their speeches to say he remains a skeptic.
But other Republicans were notable for their absence: Sen. John McCain (R-Ariz.), who co-authored three bills over the last decade to put mandatory caps on greenhouse gas emissions, and Sen. Lisa Murkowski (R-Alaska), who co-sponsored a 2007 emissions cap bill.
Some Republicans, including Murkowski and Sen. Susan Collins (Maine), said there was a reason for that: they were not invited.
"I was actually hoping I might be able to do it early tonight," Murkowski told reporters, adding that she had worked on a speech days earlier that "speaks to energy issues and weaves climate in [it] brilliantly."
The Alaska Republican said she would offer the speech soon, adding "I don't think what you're going to hear tonight is policy. I think it's going to be more theater."
"I was not approached," Collins told Bloomberg BNA, before adding that she agreed climate change is a concern. But "this is a partisan exercise," she said.
Democrats Hope for 'New Dawn' on Climate.
Senate Democrats readily acknowledge that it could take years to revive a climate bill given strong opposition to any legislation by Senate Republicans but also in the Republican-controlled House. 
However, Sen. Ed Markey (D-Mass.), who co-authored the cap-and-trade bill when he was in the House, said Democrats were launching a "new dawn" and that the speeches would bring the Senate one step closer to getting a climate bill passed.
Markey joined other longtime climate advocates speaking on the floor including Sens. Sheldon Whitehouse (D-R.I.) and Barbara Boxer (D-Calif.). But there were also newcomers such as Sens. Brian Schatz (D-Hawaii) and Cory Booker (D-N.J.), who argued that the scientific evidence linking climate change to human activity is overwhelming and irrefutable.
Schatz, who was touted as the lead organizer of Democrats' night of floor speeches, called it an "opening salvo" toward getting legislative action. Markey said he hoped raising the profile of the issue would allow for more comprehensive legislation to be passed in two or three years.
Some Republicans said such predictions were little more than a pipe dream.
"You're going to hear 30 hours of excuses from a group of people who think that's OK," Senate Minority Leader Mitch McConnell (R-Ky.) told colleagues just before Democrats began. "Well it's not OK. It's cruel," he said. "It's cruel to tell struggling coal families that they can't have a job." 
McConnell said environmental advocates and Democrats are targeting the coal industry under the guise of addressing climate change.
Earlier in the day, White House Spokesman Jay Carney stressed that President Barack Obama, who has long supported U.S. climate action, "absolutely" supported the effort by Democrats to highlight the issue with an all-night focus on climate change.
___________________________
This blog was co-authored by Anthony Adragna.
###
The following article says basically that with more consciousness about healthy eating, there was a switch with more emphasis on subsidies to organic food, fruit and vegetables. This is nice we say – but far from what is needed.
The article also says that a new use for excess land of the farming industry is for growth of industrial hemp. You can bet that this is intended for the large industrial farms as well.
Any Farm Bill is rather a farm industry Bill – it addresses the large producers and makes it difficult for the true small farm-family to  make ends meet – as they are not included in the subsidies. Also, the commodity farmers produce mainly for export and for animal feed – not for direct human consumption in the US. Also, they are located far from where US consumers are located, and undercut with lower pricing efforts to produce locally.
Sustainability requires the production of vegetables and fruit for consumption in New York City for instance – that these are produced on city roofs and in New Jersey and Connecticut small farms – family owned – perhaps part-time work. Rather then subsidizing the production of lettuce in California so it is shipped to New York, why not give a premium to New York growers for saving the transportation fuel when replacing the distant producer?
What I am saying here is that the whole thinking of backing an industry – rather then striving to answer a sustainability needs – damns any farm support legislation that comes out from US Congress – and for fairness sake – in foreign States as well.
==================================================
WASHINGTON — The farm bill signed by President Obama last month was at first glance the usual boon for soybean growers, catfish farmers and their ilk. But closer examination reveals that the nation's agriculture policy is increasingly more whole grain than white bread.
Within the bill is a significant shift in the types of farmers who are now benefiting from taxpayer dollars, reflecting a decade of changing eating habits and cultural dispositions among American consumers. Organic farmers, fruit growers and hemp producers all did well in the new bill. An emphasis on locally grown, healthful foods appeals to a broad base of their constituents, members of both major parties said.
"There is nothing hotter than farm to table," said Representative Bill Huizenga, a Michigan Republican from a district of vast cherry orchards.
While traditional commodities subsidies were cut by more than 30 percent to $23 billion over 10 years, funding for fruits and vegetables and organic programs increased by more than 50 percent over the same period, to about $3 billion.
Fruit and vegetable farmers, who have been largely shut out of the crop insurance programs that grain and other farmers have enjoyed for decades, now have far greater access. Other programs for those crops were increased by 55 percent from the 2008 bill, which expired last year, and block grants for their marketing programs grew exponentially.
In addition, money to help growers make the transition from conventional to organic farming rose to $57.5 million from $22 million. Money for oversight of the nation's organic food program nearly doubled to $75 million over five years.
Programs that help food stamp recipients pay for fruits and vegetables — to get healthy food into neighborhoods that have few grocery stores and to get schools to grow their own food — all received large bumps in the bill.
The new attention and government money devoted to healthy foods stem from the growing market power of those segments of the food business, as well as profound shifts in nutrition policy and eating habits across the country.
"This is my fourth farm bill, and it's the most unique I have ever been involved in," said Senator Debbie Stabenow, the Michigan Democrat who negotiated, prodded, cajoled and finally shepherded the bill through Congress over two and a half years. "Past farm bills pit regions against regions. I said that we were going to support all of agriculture."
The bill also eased a 75-year-old restriction on growing and researching industrial hemp, paving the way for several states to begin pilot growing programs for this variety of the cannabis plant, which can be refined into oil, wax, rope, cloth, pulp and other products.
At the same time, hunting programs were protected in the farm bill, which attracted the rare approbation of the National Rifle Association. The bill also ties conservation requirements to crop insurance benefits, which many environmental groups praised. "I think this is the new coalition," Ms. Stabenow said.
While still in the shadows of traditional farming, organics are the fastest-growing sector of the food business. Support for that movement has traditionally come from Democrats in Congress, but the organic farming provisions in the bill had broad support from both parties.
"We kind of overperformed with younger new members of Congress on both sides of the aisle," said Laura Batcha, the executive director of the Organic Trade Association.
Ms. Batcha pointed to a provision sought by her organization to exempt organic producers from having to pay assessments for certain marketing programs, which received broad backing from both Republicans and Democrats. The support surprised her, she said, but showed the popularity of organic product.
"I think we should let consumers make their own decisions about what kinds of foods they purchase," said Representative Reid Ribble, Republican of Wisconsin, who is a member of the House Agriculture Committee. "And if there's a market for organic products, we should support it."
Over all, healthy food has become more politically popular because of efforts to combat childhood obesity and diabetes and a growing national interest in the farm-to-table movement promoted by the first lady, Michelle Obama, and other national figures.
"The average member of Congress, whether they are urban or suburban, knows that is what their constituents want," said Ferd Hoefner, the policy director of the National Sustainable Agriculture Coalition. "Even the most ag-centric member of the Agriculture Committee knows that is what helps sell the bill when it gets to the floor."
For farmers of fruits and vegetables, oddly referred to in ag-speak as specialty crops, the ability to participate in crop insurance programs, which were expanded as direct payments to farmers were ended, is a major victory.
John King, a co-owner of King Orchards, which specializes in Montmorency cherries in Central Lake, Mich., was previously able to get insurance only for his apples. His cherries, peaches, nectarines, apricots and raspberries went uncovered.
In 2012, the combination of a bitterly cold winter and a March heat wave resulted in Mr. King's greatest losses in the farm's 34-year history, wiping out all of his stone fruit and a third of his apple crop. "Crop insurance did not even cover half my labor bill for the year," said Mr. King, who has already signed up for the maximum insurance for 2014.
"Over the years the big-program crops have been able to get what they want while for specialty crops it has been, 'Tough luck as you freeze,' " Mr. King said. "Well, we grow the stuff people eat and want to eat, and we do need some financial cover from this increasingly precarious weather situation."
On the farm bill, Ms. Stabenow was able to come to an agreement with her Republican counterparts in the Senate as well as the House, where the most conservative members sought large cuts to the food and nutrition program that makes up about 80 percent of the bill.
Ms. Stabenow had to fend off the most conservative House members, who at one point wanted drug testing for food stamp recipients. (Ms. Stabenow told them that she would agree only if every recipient of farm bill dollars was also tested.) But she also had to deal with some liberals who pushed back against any cuts to the food stamp program, including a provision that had allowed some states to inflate residents' food assistance by counting the costs of utility bills that residents did not actually have.
"I appreciate passionate advocates," Ms. Stabenow said. "But I believe it helps to be the first one to call out situations where there is not accountability."
Ms. Stabenow was so persistent, her colleagues, supporters and Senate aides said, that some senators began to fear her approach as she moved purposefully between the Republican and Democratic cloakrooms just off the Senate floor. The clerks there would bet over drinks whether she could get her bill passed.
In general, the bill reflects the diverse agricultural landscape of Ms. Stabenow's home state, which plays a leading role in movements like community gardens in schools and offers a program that gives food stamp recipients double credit for food and vegetable purchases — a model for the federal farm bill.
"I give her a lot of credit," Mr. Hoefner said. "She made it clear from the get-go that these items needed to be in the bill."
###
MILAN — The Oprichniks were the murderous henchmen of Ivan the Terrible, torturing and killing the czar's enemies.
It says a lot about the Russian director Dmitri Tcherniakov's world view that he has chosen to reimagine these thugs as contemporary television executives in his exhilarating production of Rimsky-Korsakov's "The Tsar's Bride" at the Teatro alla Scala here. This lurid tale of jealousy, insanity and the search for a royal wife has become, in Mr. Tcherniakov's alchemical hands, a vivid, unsettling reflection on the media and the fast-disintegrating line between what seems real and what is.
It isn't the first time that this director has brought a new angle to an older work. His charged, often claustrophobic interpretations of operas like Mozart's "Don Giovanni" and Verdi's "Il Trovatore" over the past few years have revealed fresh narratives and unexpected emphases in well-trodden classics. Just last month at the Metropolitan Opera, his new production of Borodin's "Prince Igor" added some sections, cut others and rearranged what was left to create a dreamy portrait of a ruler and society thrown out of joint by the hunger for war.
But "Prince Igor" is a torso. Borodin never finished it and, as far as an overarching structure, barely even started it, a fact that even the Met's strong production couldn't conceal. While Mr. Tcherniakov's version of "Igor" showed craft and care, it was bracing on Wednesday, at the second performance of "The Tsar's Bride," to see what he is capable of when he actually has a full opera to work with.
Like many Russian masterpieces, this Rimsky-Korsakov piece, which premiered in 1899, is still a relative rarity in the West, and it hasn't always gotten the respect it deserves. It can seem, at first glance, a rather superficially sumptuous melodrama. But this performance made a strong case for its glimmers of forward-thinking angularity as well as its late-Verdian propulsion: it is an assemblage of set pieces — arias, ensembles, choruses — that presses forward with vigor.
The plot takes its cue from an encyclopedia footnote about which little is known: Ivan the Terrible's brief third marriage to a commoner who was selected from 12 finalists for his hand and who died mysteriously a few days after their wedding. In the opera, this young woman, Marfa, is the pawn in a tangled love story that leaves her insane, succumbing to poison, and several other people dead.
The odd thing about Rimsky-Korsakov's telling is that while there's certainly a bride in it, there's no czar. The one time in the original libretto that the fearsome Ivan seems to enter the picture, we're not even sure it's him: Marfa and her friend think they recognize his dreadful eyes in an anonymous man on horseback.
First at the Berlin Staatsoper in October and now in Milan, and both times with Daniel Barenboim conducting, Mr. Tcherniakov has taken this empty space at the opera's core and run with it. The curtain rises on a TV studio where what seems to be a storybook pageant about old Russia is being filmed.
Before the overture is over, video projections bring us into an online chat among the Oprichnik-executives, who propose the need to invent a fake czar. A computer-generated leader is swiftly created for the public to revere and fear, and a "Bachelor"-style competition is started to help choose his bride.
At its heart this is yet another iteration of the theater-within-the-theater conceit that has tripped up even gifted directors. (See Stefan Herheim's London production of Verdi's "Les Vêpres Siciliennes" last fall.) But Mr. Tcherniakov makes it work with the fresh energy of his concept and the vital performances he draws from his cast.
All the world's a screen in this "Tsar's Bride," a society distinguished most by the ceaseless generation and consumption of "content." So Lyubasha, driven to desperation by jealousy, performs part of her first-act monologue in front of the cameras in an empty studio.
At the end, the innocent Marfa's mad scene is filmed — ready to join happier, earlier clips flickering on the studio monitors. Becoming a media spectacle may be the most fitting way for her to go, in a live-by-the-sword, die-by-the-sword way: Throughout the previous acts, the Oprichniks' product — a manufactured reality, half-news, half-entertainment — has been gobbled up from the television at Marfa's family's home. (We glimpse a few seconds of battle footage, too, lest anyone forget what all the fuss about a royal wedding is distracting from.)
Mr. Tcherniakov's tweaks yield some of the production's most effective moments. In the original libretto, the vindictive Lyubasha secretly spies on Marfa, her romantic rival. But here the encounter was face to face, making Lyubasha's furious vows both more terrifying and more pitiable.
This director designed his own set, as is his usual practice, and it is a rotating wonder that makes possible, for instance, an elegant transition into the first-act trio. The world of the opera is rendered as a hermetic, arid interior. Nature is just another image, whether in the form of video of sun-dappled leaves or in the flowered wallpaper of Marfa's living room.
The intense performances, not least that of the theater's vibrant chorus, popped against this stark setting. The dusky-voiced mezzo Marina Prudenskaya's Lyubasha was a small miracle of barely contained despair. The tenor Pavel Cernoch was a bright-voiced wimp as Marfa's childhood sweetheart, Lykov, and the bass Anatoli Kotscherga a bearish presence as her father, Sobakin.
His baritone husky and lithe, Johannes Martin Kränzle was a bitter cynic at the heart of a cruel game as Gryaznoy, the Oprichnik mastermind of the czar's bride scheme. The mezzo Anna Lapkovskaja was warm-hearted and warm-toned as Marfa's friend, Dunyasha. The veteran soprano Anna Tomowa-Sintow was touchingly deluded as her mother, Saburova.
Her voice and manner agile and girlish in the early acts, the soprano Olga Peretyatko was transformed into a bitter Norma Desmond lookalike for a riveting mad scene, her eyes glittering under the studio spotlights. (She gets another descent into insanity next month as Elvira in Bellini's "I Puritani" for her Metropolitan Opera debut.)
Mr. Barenboim brought out the music's broad sweep and agitated details in moments like the febrile trembling as Gryaznoy toasts the bride-to-be in Act 3. He led the brass blasts at the start of the fourth act, each of which recedes into quiet unease, with a tautness and weight that revealed their debt to the opening of Wagner's "Götterdämmerung."
I wondered how the plusher Metropolitan Opera Orchestra would sound in this score, which has never been performed at the Met. I hope to have the chance to find out before too long, perhaps in Mr. Tcherniakov's daringly theatrical production, a natural fit if ever there was one for media-driven New York.
The Tsar's Bride. Directed by Dmitri Tcherniakov. Teatro alla Scala, Milan.Through March 14. teatroallascala.org.
###
David Weisberg
Chief Executive Officer, Hazon
Isabella Freedman Jewish Retreat Center, 116 Johnson Road, Falls Village, CT 06031
###
FROM COHA – The Washington DC based Council on Hemispheric Affairs.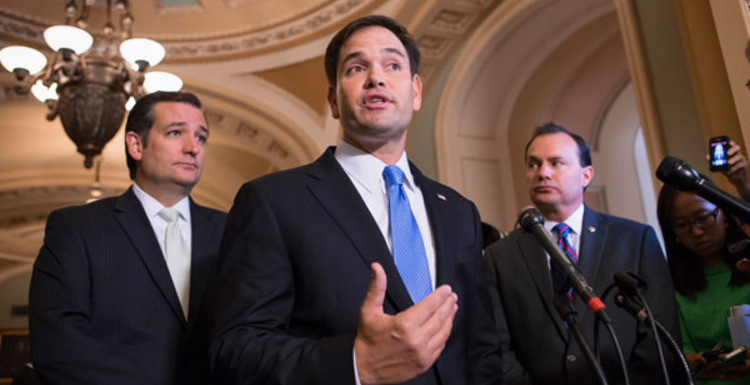 Photo Source: AP.
NOW IT IS THE TIME FOR A WASHINGTON—CARACAS DIALOG, NOT SANCTIONS.
By: Larry Birns, Director of the Council on Hemispheric Affairs; Frederick B. Mills, Senior Research Fellow at the Council on Hemispheric Affairs and Professor of Philosophy at Bowie State University.
At a time when Washington ought to seize upon overtures from Caracas for the re-establishment of full diplomatic relations and direct talks, the champions of the antiquated embargo against Cuba in the Senate are calling for sanctions against Venezuela. Such an approach to diplomacy with Venezuela would be detrimental to the development of a more constructive and mutually respectful US policy towards the region. Now is the time for a Washington—Caracas dialog, not sanctions.
Democratic Senator Bob Menéndez and Republican Senator Marco Rubio have introduced a proposed resolution in the Senate that would call on the Obama administration to study sanctions against Venezuela. The sanctions would be aimed at punishing "the violent repression suffered by pacific protesters" by targeting individual Venezuelan government officials. Of course, any state actors responsible for the repression of pacific demonstrations ought to be held accountable not only in Venezuela, but anywhere in the world. Indeed, the Venezuelan government is already taking steps to address this. The problem with the resolution is that it reflects a very myopic view of political violence in that nation. It also reflects an unproductive approach to diplomacy towards Venezuela as well as the region.
Not all demonstrations have been pacific. A significant amount of the violent demonstrations are ostensively anti- government.  The "exit" strategy being sought after by the ultra-right in Venezuela has generated violent anti-government demonstrations that have called for regime change through extra constitutional means. In other words, through a coup or by creating the escalating violence on the ground that might provoke a coup or an international intervention.
No doubt opposition demonstrators are not a homogeneous group and many prescribe to non-violent means of protesting. Yet it is indisputable that elements of anti-government protests, using the slogans of "exit," have deployed incendiary bombs, rocks, guns, barricades, wire, and other instruments of violence against government and public property as well as people, resulting in injuries and death. But those who have resorted to violence are most often portrayed in the press as responding to repression, as if the government has no legitimate recourse in response to violent attacks on persons and property. To be sure, violence is generally condemned by the State Department, but accountability is selectively applied predominantly to government actors.
The Council on Hemispheric Affairs has been calling for a change of course in US policy towards Venezuela and the rest of the region based on mutual respect and dialog, not imperial intervention and subordination.
It was Caracas that instigated the tit for tat after the expulsion of consular officials, and COHA called the expulsion of US consular officials into question at the time. But now President Maduro has proposed a new ambassador to the US and direct talks with the Obama administration. The State Department has also, on occasion, expressed an openness to rapprochement, so now is the time to seize the moment, not wait to see which way the political winds will blow in Venezuela.
There is obviously a great ideological divide between nations that prescribe to some version of neoliberalism and those engaging in various experiments in 21st century socialism. Yet such differences need not translate into either hard or soft wars. At the January CELAC meeting in Cuba, the member states, despite their political differences, figured out a way to declare all of Latin America a region of peace and mutual respect. Meanwhile, there is a national peace conference underway in Caracas, called by the government, that commenced two days ago and includes an increasingly broad spectrum of opinion in the opposition, and seeks to overcome the boycott of the MUD.  This will take a pull back against war and for political competition through the ballot box.
Surely, in this context, there is room for Washington-Caracas diplomacy. Rather than impose sanctions on Venezuela, Washington ought to accept the proposed Venezuelan ambassador and enter into a dialog with Caracas based on mutual respect and the common goal of regional peace and human development.
Please accept this article as a free contribution from COHA, but if re-posting, please afford authorial and institutional attribution.
###
*Full house for February's Sustainability Event. A standing-room only crowd enthusiastically engaged in a presentation by Ron Gonen,  NYC Deputy Commissioner for Recycling.
Gonen stressed that it is possible for NYC to divert all but 18% of waste from landfills. He explained both the economic and environmental benefits of intensive recycling, and the planning for future residential and commercial composting.  To get composting in your building or neighborhood, ask your city councilmember to contact the Sanitation Dept (hrogers@dsny.nyc.gov). Other presenters included: Brooklyn College Professor Brett Branco, who stressed sustainable use of phosphorous, a finite resource for agriculture; Elizabeth Balkan, a senior policy advisor to Mayor de Blasio, who talked about how the new city law requiring commercial food waste recycling will be rolled out; and Vandra Thorburn, who established Vokashi, a unique composting service using the Japanese method of fermenting organic matter and returning it to the earth.  There was much enthusiastic discussion.

Chesapeake Climate Action Network
*On the Bus to Baltimore. On February 20th, about 30 activists, including a number of Sierra Club members, got on a bus at 7:00 in NYC, picking up another 10-15 at two New Jersey stops, to join a rally against an LNG export facility in Cove Point,  Maryland on the Chesapeake Bay.  Dominion Resources which built an import facility there, wants to break its agreement to set aside wetlands and build an export facility on those wetlands. The demonstration was spirited and the speakers, including Sierra Club's Josh Tulkin, were inspiring. The Reverend Lennox Yearwood, Jr. (see picture) made a strong case to the environmental justice aspect of this issue, see picture right. For more pictures, see here.

Divestment Forum Panelists
*Fossil Fuel Stock Divestment is a movement that is quickly gathering steam on campuses across the country.  While still principally on campuses, it is moving into city and state governments. Six speakers at a February 26th "Divestment Open House" at the Ethical Culture Society  discussed the divestment movement from a variety of perspectives. Sierra Club's Lisa DiCaprio (far left in photo), spoke about how successful divestment efforts might shift the way investors view the value of fossil fuel investments, making them less attractive. The presentations were followed by a lively Q&A session with the audience.


Check out recent posts on our Blog: A Letter from Minisink, talks about a community's resistance to the intrusion of a gas compressor station and proposals for a gas power station in their community;  NYC Parks Under Siege, reports about efforts to block the granting  of permission for restaurants to locate in parks; and Promises and Pitfalls in the 2014 NYS Energy Plan raises questions about the State's newly released energy plan.   And don't forget to check our calendar for events of interest to environmentalists in and around New York City.

If you are interested in volunteering to work on the NYC Group's online and digital communications, please email Gary Nickerson at    gary@gwntec.com.
###
THE FOLLOWING SHOWS THAT UNDER UK LEADERSHIP, AND US BACKING, THE UN TURNS TO ITS MEMBER STATES' LEGISLATORS IN ORDER TO FIND A WAY TO TACKLE CLIMATE CHANGE.  IT SEEMS THAT FINALLY THE UN HAS LANDED ON SOMETHING – AND WE GIVE A LOT OF CREDIT FOR THIS TO  Dr. ROBERT ORR – a US citizen -  UN Assistant Secretary General in the UN Secretary-General's office.
We are told that In 2013 there was substantive legislative progress in 8 countries (passage of "flagship legislation") and positive advances in a further 19 countries:
– Americas: Bolivia passed its Framework Law on Mother Earth and Integral Development to Live Well; El Salvador adopted its National Climate Change Strategy; In Ecuador, Decree 1815 established the Intersectoral National Strategy for Climate Change; and in Costa Rica a draft General Law on Climate Change has been introduced and is expected to pass in 2014.
– Asia-Pacific: China published its National Adaptation Plan and made progress in drafting its national climate change law; Indonesia extended its forest moratorium; Kazakhstan introduced a pilot emissions trading scheme; Micronesia passed its Climate Change Act in late 2013.
– Europe: Poland adopted its National Strategy for Adaptation and Switzerland overhauled its CO2 Act to increase ambition.
– Middle East and North Africa: Jordan passed its National Climate Change Policy; and the United Arab Emirates launched a mandatory Energy Efficiency Standardization and Labelling Scheme.
– Sub-Saharan Africa: Kenya adopted 2013-2017 Climate Change Action Plan; Mozambique adopted 2013-2025 National Strategy for Climate Change;Tanzania passed its National Strategy on REDD+; Nigeria's Legislative Council
approved the adoption of a National Climate Change Policy and Response Strategy.
BUT WHEN THINGS MOVE UP THEY MAY ALSO COME DOWN – SO -
* Two countries began processes to reverse legislation:
– Following an election, the new Australian government has proposed to repeal aspects of the Clean Energy Act in 2014.
– Japan announced a lowering of its ambition on climate change in response to its reduced reliance on nuclear energy after the tsunami and resulting accident at Fukushima.
        Key information on the GLOBE Partnership for Climate Legislation (supported by the UN and the World Bank Group):
* The Partnership For Climate Legislation will support national legislators in 66 countries to share best practice and to develop and oversee the implementation of legislation on climate change, natural capital accounting and forests/REDD+.   The Partnership directly responds to the demand from legislators for technical, policy and analytical capacity.
* Specific aims:
i. To share best legislative practice through the annual GLOBE Climate
Legislation Study, national case studies and the convening of GLOBE Climate
Legislation Summits.
ii. To provide a dedicated international process that supports legislators
– on a demand-led basis – to develop and implement climate change
legislation.
iii. To explore how commitments made in national legislation can be
recognised within the architecture of an international climate change
agreement.
iv. To develop a Climate Legislation Resolution to be agreed at the World
Summit of Legislators and to be taken by legislators to their respective
national parliaments.
v. To support legislators to obtain, use and exchange relevant climate data.
* Climate-related legislation and policies (including mitigation, adaptation and forests/REDD), once implemented, carry the potential to bring additional benefits including disaster risk reduction and resilience, new sources of income/livelihoods, sustainable energy access and positive effects on public health.
* Recognizing that developing and passing laws is not sufficient in itself, the Partnership will support legislators to ensure they are equipped to effectively oversee the implementation of the law by national governments, including ensuring national budgets are consistent with climate goals, as well as assessing the impact of climate-related laws on the national
economy and key sectors of society.
           About the Global Legislators Organisation (GLOBE):
* GLOBE was established in 1989 by cross party legislators from the EU, Japan, Russia and the USA.  Today GLOBE International is the world's largest organisation of legislators dedicated to advancing laws on climate
change, forests/REDD+ and natural capital accounting .
* Legislators from 86 countries have participated in GLOBE's dedicated policy initiatives and legislators from 40 countries work through formal national and regional chapters of the organization.
* With headquarters in Great Britain, offices in 8 countries and over 25 locally-recruited policy advisors across a global network, GLOBE is uniquely placed to support national legislators to develop and implement laws.
—————————————
FURTHER – A PRESS RELEASE – THAT WAS EMBARGOED UNTIL 00:01 UK/GMT 27 FEBRUARY 2014
STUDY REVEALS RAPID ADVANCE OF NATIONAL CLIMATE CHANGE LAWS CREATING BASIS FOR NEW INTERNATIONAL CLIMATE AGREEMENT
UN and World Bank support partnership with the Global Legislators Organisation (GLOBE) to encourage development of national climate change laws.
********
Thursday 27th February, US Senate, Washington DC, 115 senior national legislators from 50 countries along with the heads of key United Nations Institutions, United Nations Climate Negotiations and the World Bank Group receive the results of the most comprehensive analysis to date of the reach and depth of national climate changes laws in 66 of the world's countries.  The Summit will be hosted in the US Senate Kennedy Caucus Room by Senator Edward Markey.
The Study covering countries responsible for 88% of global carbon emissions was co-authored by the Global Legislators Organisation (GLOBE) and the Grantham Research Institute at the London School of Economics (LSE).  The Study sets out a series of politically significant findings that will have a direct bearing on success of the international negotiations. Legislators will also consider how national laws can be recognised within a 2015 international climate change agreement.
Responding to the Study, the Global Legislators Organisation is launching a major new international initiative, The Partnership for Climate Legislation, supported by the United Nations and the World Bank Group.  The Partnership will help national legislators to develop and implement climate change laws. It will work across the 66 nations covered by the Study by sharing best legislative practice, provide detailed policy, analytical and legal capacity to cross party groups of legislators as they develop their own laws.
The GLOBE Climate Legislation Study findings show:
* Almost 500 national climate laws have been passed in the 66 countries
covered by the Study.  The 66 countries account for 88% of global
emissions.
* 64 of 66 countries have progressed or are progressing significant climate
and/or energy-related legislation.
* Much of the substantive progress on legislative activity on climate
change in 2013 took place in emerging economies, including China and
Mexico, which will provide the motor of global economic growth in coming
decades.
* Whilst the legislative approach often differs (whether directly inspired
by climate change, energy efficiency, energy security or competitiveness),
national legislation is achieving similar results — improved energy
security, greater resource-efficiency and cleaner, lower carbon economic
growth.
* While current national legislation does not yet add up to what needs to
be done to avoid dangerous climate change, it is putting in place the
mechanisms to measure, report and verify emissions, a pre-requisite for a
credible global climate treaty.
* There is an urgent need for those countries that have not yet passed
climate legislation to do so
US Senator Edward Markey, said: "Climate action is happening in legislatures around the globe because climate change is harming countries and their people around the globe.  We need an international movement to pass climate legislation, and nowhere is that movement needed more than here in the United States.  The GLOBE study show legislators around the
world are taking actives steps to develop significant national legislation and I urge colleagues here in the United States to acknowledge the movement and take action".
President of the Global Legislators Organisation, Rt Hon John Gummer, Lord Deben, said: "The message from the 4th GLOBE Climate Legislation Study is clear – more countries than ever before are passing credible and significant national
climate change laws. This is changing the dynamics of the international response to climate change and poses a serious question to the international community about how we can recognise credible commitments made by governments within their national legislature.  It is by implementing national legislation and regulations that the political conditions for a global agreement in 2015 will be created."
"Understanding this message from the Study and embracing it in how major international processes and institutions work between now and Paris 2015 will be critical.  We must see more countries develop their own national climate change laws so that when governments sit down in 2015 they will do so in very different political conditions to when they did in Copenhagen. The Partnership for Climate Legislation will support legislators across party political lines to advance climate change-related legislation. The Partnership will provide a combination of political, analytical and administrative capacity.  It will also serve as a platform where legislators from across the world can meet, discuss common barriers, issues and successes and share information about best legislative practice".
Executive Secretary of the United Nations Framework on Climate Change (UNFCCC), Christiana Figueres said: "It is no exaggeration to say that theclean revolution we need is being carried forward by legislation. Domestic legislation is critical because it is the linchpin between action on the ground and the international agreement. At the national level, it is clear
that when countries enact clean energy policies, investment follows. At the international level, it is equally clear that domestic legislation opens the political space for international agreements and facilitates overall ambition".
World Bank Group Vice-President and Special Envoy Rachel Kyte said: "2014 is the year we need to step up climate action.  Legislators have a critical role to play in raising political ambition and ensuring that effective laws and regulations support low carbon and resilient development.  For this reason, we're pleased to support the new Partnership for Climate
Legislation".
The President of the Mexican Congress, Hon. Ricardo Anaya Cortes said: "With the support of GLOBE, Mexico has passed ambitious climate legislation. We are here today in the US Senate to share our experience, to build a global coalition of parliamentarians against the damaging effects of climate change and to challenge inaction."
UK Foreign Secretary Rt. Hon William Hague said: "A global and legally binding deal on emissions reductions in the UNFCC in 2015 is imperative. As we work towards that agreement, it is clear that domestic legislation has a key role to play in building consensus and cementing ambition, which is why GLOBE's work is so important.  The launch of GLOBE's Partnership forClimate Legislation, with the backing of the UN and World Bank, is an  important step towards sustaining this work for long term, which the UK Government wholeheartedly supports".
Confirmed Keynote Speakers included:
Representing the United Nations Secretary General's Office:
* UN Assistant Secretary-General, Dr Robert Orr Representing the World Bank:
* World Bank Group President, Dr Jim Yong Kim
* World Bank Group Vice President and Special Envoy for Climate Change, Rachel Kyte
Representing the United Nations Framework Convention on Climate Change:
* UNFCCC Executive Secretary, Christiana Figueres
Representing the United Nations Environment Programmes:
* UNEP Executive Director, Achim Steiner
Representing the Congress of Mexico:
* President of Congress, Hon. Ricardo Anaya Cortes
—————————————————
For further information, please contact:
Study results and policy:
Terry Townshend, Study Author and Policy Director, Mobile: +86 15011 289613
and +44 7900 912808. E-mail: Terry.Townshend@globeinternational.org
Washington Summit:
Andrew Hammond, GLOBE Media Relations, Mobile: +44 7792926576. E-mail:
Andrew.Hammond@globeinternational.org
Office of Senator Markey:
Eben Burnham-Snyder, Telephone +1 202 224 2742, Email
eben_bs@markey.senate.gov
www.globeinternational.org
###