my correspondence with Kaveh following RIO II
It came up when I googled for Ahmad Fawzi in pursuit of content for another article – and decided that this was an exchange in 2012 that has renewed value today.
Afrasiabi gained a PhD in Political Science from Boston University in 1988, under the supervision of Professor Howard Zinn, with a thesis titled "State and Populism in Iran."
Afrasiabi has taught political science at the University of Tehran, Boston University, and Bentley University. Afrasiabi has been a visiting scholar at Harvard University (1989-1990), University of California, Berkeley (2000-2001), Binghamton University (2001-2002) and the Center for Strategic Research, Tehran. During 2004-2005, Afrasiabi was involved in Iran as an advisor to Iran's nuclear negotiation team.
Afrasiabi is a former consultant to the United Nations "Dialogue Among Civilizations", for which he interviewed the former Iranian president, Mohammad Khatami.
Afrasiabi is a member of the advisory board of the Campaign Against Sanctions and Military Intervention in Iran. Afrasiabi has authored numerous articles in scholarly journals and newspapers, including Harvard Theological Review, Harvard International Review, UN Chronicle, Boston Globe, Global Dialogue, Middle East Journal, Mediterranean Affairs, Brown's Journal of World Affairs, International Herald Tribune, Der Tageszeit, Der Tagesspiegel, Journal of International Affairs, Telos, Nation Magazine, Asia times, Washington Post, San Francisco Chronicle, Monthly Review, as well as dozens of articles and letters in The New York Times. Afrasiabi has made dozens of television appearances as a Middle East expert on CNN, Aljazeera, Voice of America, PBS, BBC, PressTV, Russia Today, and other networks.
Selected works by Afrasiabi:
After Khomeini: New Directions in Iran's Foreign Policy (1994)
Nir/North: A Cinematic Story about the Iran-Contra Affair (1996)
Infringements (1998)
Islam and Ecology (2003)
Iran's Nuclear Program: Debating Facts Versus Fiction (2006)
Reading in Iran's Foreign Policy After September 11 (2008)
Looking For Rights At Harvard (2010)
UN Management Reform (2011)
Iran Phobia and US Terror Plot: A Legal Deconstruction (2012)
A Controversy with Harvard that blew out of proportion in Boston:
Afrasiabi v. Mottahedeh
From 1996 to 2003, Afrasiabi was involved in a legal conflict with Roy Mottahedeh, former director of the Center for Middle Eastern Studies at Harvard University, who had been his superior during Afrasiabi's time as a postdoctoral fellow at Harvard, and Harvard University itself.
The conflict started with an alleged extortion against Mottahedeh's subordinates and a "pre-dawn" arrest of Afrasiabi by Harvard police, and terminated in 2003 with a civil rights case against Harvard, Mottahedeh and the Supreme Court of the United States, in which Afrasiabi acted as his own attorney. During associated controversies, Afrasiabi was supported by Mike Wallace of the US television program 60 Minutes, author David Mamet, linguist Noam Chomsky, and political scientist Howard Zinn, and former deputy prime minister of Iran, Farhang Mehr. In a video deposition, Mr. Wallace has defended Afrasiabi and accused professor Mottahedeh of making false statements to him about Afrasiabi. His "David and Goliath" battle with Harvard has been praised by Mike Wallace, who has stated "I admire Dr. Afrasiabi. He has been wronged. The cannons of Harvard are lined up against a pea shooter."
June 2010 incident
On June 27, 2010, Afrasiabi went to the Zuzu restaurant in Cambridge, Massachusetts. According to Afrasiabi, employees there showed "racist and indecent behavior" and "treated him unprofessionally", after which he exited the restaurant without finishing his meal nor paying for it. He approached some police standing nearby. A restaurant employee approached the police. The police then arrested Afrasiabi, on the basis of an outstanding warrant. Afrasiabi claims the warrant was issued in error, based on a 1986 unregistered vehicle incident, for which he had already paid the fines. The police claim it originated from an incident in 1999. Afrasiabi described the arrest taking place with "a racist attitude." While in custody, Afrasiabi claims that he was denied the right to a telephone call to contact his family and/or a lawyer. He said that the police officers were racist and brutal, stating, "If I had blond hair and blue eyes and had an American-sounding last name, no, I wouldn't have been subjected to this. They did this to me because they're racist."
In July 2010, Afrasiabi filed a formal complaint against Cambridge police alleging racism and physical injury in the hands of Cambridge police, who placed him under arrest after he had approached them to complain of being mistreated at a restaurant.[20] The basis for his arrest was an outstanding warrant for a 1986 ticket, which Afrasiabi claimed to have paid at the time. A judge in Newton, Massachusetts agreed with Afrasiabi and dismissed the warrant without imposing any fines. Afrasiabi has alleged that while being transported to a court the next day, he was deliberately injured when the police van slammed the break after driving in full speed, resulting in Afrasiabi's multiple visits to hospitals. The Cambridge police initially claimed that Afrasiabi had walked out of a restaurant without paying and then changed their story, deleting any reference to the restaurant. In a letter to The Cambridge Chronicle, Afrasiabi has demanded an apology from the police for what he alleges is their racist and brutal mistreatment of him.
References
www.researchgate.net/publication/…
mrzine.monthlyreview.org/2010/afr…
www.bentley.edu/offices/sites/www…
www.bentley.edu/offices/sites/ww…
Upton, Geoffrey C. (1996-02-08). "Former Post-Doc Will Stand Trial; Afrasiabi Denies Extortion Charge, Cites 'Mind-Blowing Conspiracy'". Harvard University. Archived from the original on 2009-06-03. Retrieved 2009-06-04.
ias44.ias.berkeley.edu/Newsletter…
www2.binghamton.edu/fbc/archive/n…
Fathi, Nazila (2004-11-28). "Iran Reasserts Its Right to Enrich Uranium as Standoff Persists". The New York Times.
Khatami, Mohammad; Kaveh L. Afrasiabi (2006-09-11). "Mohammad Khatami on the Dialogue Among Civilizations". United Nations. Archived from the original on 2009-06-03. Retrieved 2009-06-03.
Afrasiabi, Kaveh L. (2005-02-17). "A letter to America". Asia Times. Archived from the original on 2009-06-03. Retrieved 2009-06-03.
"KAVEH L. AFRASIABI, Plaintiff, Appellant, v. HARVARD UNIVERSITY; HARVARD UNIVERSITY POLICE DEPARTMENT; RICHARD W. MEDEROS; FRANCIS RILEY; LAUREEN DONAHUE; CENTER FOR MIDDLE EASTERN STUDIES; ROY P. MOTTAHEDEH; REZA ALAVI and SHOBHANA RANA, Defendants, Appellees.". United States Court of Appeals. 2002-07-01. Archived from the original on 2009-06-03. Retrieved 2009-06-04.
"Between Mike Wallace and Me".
"The David Mamet Society".
"Reading Kafka at Harvard".
www.iranian.com/main/2008/reading…
"Abused scholar: US police conspiring against me". Press TV. 2010-07-01. Archived from the original on 2010-07-11. Retrieved 2010-07-11.
Guha, Auditi; Jen Thomas (2010-07-08). "Iranian pundit claims 'police brutality' in Cambridge". Cambridge Chronicle. Archived from the original on 2010-07-11. Retrieved 2010-07-11.
"Veteran Iranian-American Professor Talks of US Police Brutality Against Him". Hamsayeh.Net. 2010-07-02. Archived from the original on 2010-07-11. Retrieved 2010-07-10.
www.wickedlocal.com/cambridge/new…
www.wickedlocal.com/cambridge/fea…,
www.wickedlocal.com/cambridge/new…
So, of real interest is:
Kaveh L. Afrasiabi | Al Jazeera America
america.aljazeera.com
Kaveh L. Afrasiabi was an adviser to Iran's nuclear negotiation team from 2004 to 2006 and is a co-author of the forthcoming book "Nuclear Iran: Accord and Détente Since the Geneva Agreement of 2013."
He also wrote:
Aljazeera : Iran uses Hamas for leverage in nuclear negotiations
by Kaveh L. Afrasiabi & Nader Entessar August 13, 2014
Clinching a final deal with Iran
by Kaveh L. Afrasiabi May 20, 2014
Attachments area
Preview YouTube video Mike Wallace Defends Dr. Kaveh Afrasiabi
Afrasiabi's correspondence with me – his showing interest in Sustainability, Sustainable Development, and Climate Change:
On May 16, 2012 I received the following e-mail:
Hello I am working on an article for UN Chronicle on Rio and after reading your article, can you please answer the following questions:
1. In your opinion, what will be the likely achievement of Rio?
2. What are the key dividing issues between north and south countries with respect to Rio + 20?
3. Can Rio actually reach a breakthrough on the unfulfilled commitments and if so how?
4. Is Rio destined to be another huge talking shop with lengthy resolutions for UN archives?
thank you.
Kaveh Afrasiabi
Those days, as always and even today, my argument was that Iran ought to be one of the leading nations on many positive issues including on Climate Change and the development of renewable energy. I argued thsi even with the man who is now Foreign Minister and was earlier Iran's Ambassador to the UN. I said to him at the time that Iran stands to gain much more by being a leader in renewables then in posturing on the nuclear issue. Seemingly this came to the attention of Dr. Arasiabi.
My Immediate answer of May 17, 2012 Was:
1. In your opinion, what will be the likely achievement of Rio?
2. What are the key dividing issues between north and south countries with respect to Rio + 20?
3. Can Rio actually reach a breakthrough on the unfulfilled commitments and if so how?
4. Is Rio destined to be another huge talking shop with lengthy resolutions for UN archives?
I note that you probably think that the UN wants achievements and that there is a North and a South, and in this structure the North is wrong and the South is right.
You see, I was involved in the subjects of sustainability and planet earth since before these subjects became popular – actually I was fighting at the UN – the UN – because UN people planted in the system by home interests, like Ahmad Fawzi who was then high official at UN DPI, preferred to sweep away from sight any comment brought up by curious journalists that might have had implications regarding sales of oil.
So, to the point – it is all about Energy for All but Energy, as much as possible, that does not harm the Environment. Sustainability is the word behind Sustainable Development, and Sustainability is about future generations and not about our generation.
Because of a confluence of many different unrelated political and scientific events, in 1992, at Rio, indeed there were breakthroughs and good results – there was an Agenda 21 – intended for our present century, there were three conventions, there were excellent important Principles etc. After RIO 1992 – the apex of efforts – there was only decline. There was a Commission established for Sustainable Development so built that it slowly killed the subject – to the point that what was supposed to be in 2012 – the twenty year review of that RIO meeting – is not even mentioning Agenda 21.
What started as RIO+20 is a totally different event that reinvents the wheel and will start us on another set of negotiations rather then checking out what is still missing from implementation of Agenda 21.
How did we get here and who is to blame? Everybody is to blame. The old developed countries which are now in decline – they did not make space at the table, the G77 leadership – they had no use for Sustainability or any interest in the environment now – or future generations – that is the future. For them it was DEVELOPMENT NOW and nothing else.
So, now you have the BRIC countries – China, Brazil, India, Russia – in this order – no S yet for South Africa – that are the new Money Rich countries that dominate the old industrialized countries, and you have a new list of evolving countries – Korea, Mexico, Indonesia, Turkey, Poland – add to this others like UAE, Singapore, Hong Kong and you get interests that are very different from those of Bangladesh, Mauritius, Bolivia, Ecuador, Argentina, Grenada, Fiji, etc. who are liberating themselves from what nominally is still the G77 – this because they feel betrayed and left to fend for themselves on the issue of climate change. Civil Society is also waking up and there are calls for bringing back the UN to "We the people" from we the despot governments."
If you read up to here you will see that your questions had a wrong base.
Now to specifics in your questions – and if you want to use this in the UN Chronicle – please use the introductory logic as well.
1. Rio will achieve a lot – it will show the governments nakedness.
2. There is no North-South divide in Rio of 2012. There is a divide between uncontrolled development and readjusted development that satisfies needs. We will see the start of moves to displace the GDP fixture from ways of measuring growth. We will hear of human needs, of continuing the MDGs with a set of SDGs. We will hear from those afflicted with climate change to have us all start on a path of culture change with an eye to Mother Earth.
3. What you call the North is financially bankrupt. Financial commitments will have to be shared and development will have to mean local development – like production of local foods and undoing some of the effects of giveaways that ruined local economies in the South – specially the previously rather successful small farms. In the North they will have to relearn manufacturing.
4. Yes, the intent was to have a talk fest – but this is being curtailed as what was a two week event in 1992 is now a three days event. The talking will have to be done ahead of those days June 20-22, 2012. If the document will not have been whittled down to a concise set of principles, the Brazilians have in reserve the June 16-19, 2012 days of the RioDialogues that will produce 30 recommendations chiseled in Civil Society negotiations. The Heads of State that will spend 2 days in Rio will have the opportunity to create new content – government based and civil society based – and give birth to a product – right there or via a future process to be started in September at the GA.
So, will there be clear decisions? Not so fast.
Will there be a modicum of success – Yes.
Will the UN stay the same – No! and that is the main achievement of this misnamed event that the UN calls Rio+20.
Will governments learn that people count? Any misbehavior has its price – even if change comes slow.
So, that is what I think.
All the best to you,
Pincas Jawetz
==================================
THIS LED TO A FURTHER ROUND:
afrasiabik at yahoo.com to me May 17, 2012

Thanks so here s my real question;
What can third world leaders from iran bolivia etc do to make a real splash in rio? I would appreciate an answer. I was thinking of an ad hoc sub group making joint statement beyond the resolution etc.
Sent on the Sprint® Now Network from my BlackBerry®
and my answer:
Real fast answer – as you can see from my website – I do not shy away from the two countries you mention – an ALBA button is right there in front of my website. Having made that remark – I would suggest that specifically these two countries would be best advised to keep out of the limelight.
For AlLBA – it is Ecuador with some help from Argentina and Chile – that speaks up and that is perfect.
Then, for the best of the countries in trouble spoke recently Bangladesh, Fiji, Grenada, Costa Rica, even Mexico.
Subjects like the issue of going to the International Court of Justice for transnational pollution and climate change, and the effects on the poorest countries – these are subjects that can make a splash.
Also, backing A SMALL OFFICE of a UN Commissioner for Future Generations and the need to do away with the GDP as yardstick for Growth, and some reference to Well Being and Happiness that are not based on consumption (the Bhutan concept) are good topics where your two named countries could be seconds if someone else leeds.
Bolivia has done very well in the past by pushing the Pacha Mama, but Iran has never understood that it had a great pre-Islamic past and thus failed to establish real leadership of any kind.
While Bolivia's problem is that it pushed too hard, Iran' problem is that it did not push at all its culture of the past and militancy is not what the UN is about. In both cases what I really talk about – is a real push of culture for the 21-st century.
================
and the third round of that day:
From Kaveh Afrasiabi to me:
How about int environmental court championed by morales?
Sent on the Sprint® Now Network from my BlackBerry®
and my answer:
I really think now that I gave you enough, and basically – all that material is indeed on my web because these are the things that made me decide to keep the site going. In my book – Copenhagen was the last place that saw progress – and that was thanks to Obama who brought in the Chinese for the first time, and they brought in the IBSA as well.
Pincas
============
followed by:
Many thanks i will quote you in my piece and send y link
Sent on the Sprint® Now Network from my BlackBerry®
and the following day:
I have a small book on un reform it s'at un bookshop. Fyi
Sent on the Sprint® Now Network from my BlackBerry®
Having found this by accident, I intend now to restart that contact
to find out what the gentleman is doing these days.
=======================================================================
###
Can Bolivia Chart a Sustainable Path Away From Capitalism?
Wednesday, 28 January 2015 on Truthout – By Chris Williams and Marcela Olivera, Truthout | News Analysis
FOR THE FULL ARTICLE PLEASE GO TO: truth-out.org/news/item/28778-can…

I will post here some excerpts of this very interesting and long article – this with my thinking of the latest changes in Greece
and wondering if rhetoric is true change and how can Greece fare in a capitalist world with management outside its borders but vested interests residing also in the country itself. Will there be a Greek Pachamama in Europe's future? Will the Tsipris Greece be the Morales of an ALBA Charge of anti-capitalist rhetoric in Europe?

Bolivia offers a case study on the impact of climate change, people's resistance to exploitation and racist oppression, and the potential for genuine change from below.

The number of conflicts over natural resource extraction and refining, road building and pipeline construction, and forest and water use have all steadily grown under Morales.
Ruthless extraction of Bolivia's bountiful natural resources has concentrated the natural and social wealth of the country in a small group at the top of society, and exposed Bolivians to an extreme degree of imperial intrigue and attempted subjugation.
In stark contrast to monoculture farming, several hundred different varieties of potato are grown in the Bolivian Andes, as a resilient subsistence food by 200,000 small-scale farmers.
With the melting of the Andean mountains ice and climate change farmers no longer know how community can grow food because "it now rains at all different times, and it's drier for longer. This place did not used to be as hot as it is now."
Higher average temperatures will lead to an increase in evaporation, causing soils to dry out. In turn, drier soils will increase erosion and loss of topsoil, an effect that will be compounded by two other effects of a warmer climate.
But for all of Morales' rhetorical championing of "buen vivir," Gudynas believes that the MAS government instead operates more along the lines of a new form of Keynesian neoliberalism, or what he calls "neo-extractivismo."
And despite a change in official rhetoric, and some welcome redistribution of wealth, Morales' policies are practically the same as his predecessors' with respect to natural resource extraction.
"We have lost an opportunity for something based on our self-organization and self-management."
"The people do not decide; the government decides. Despite the constitution guaranteeing rights for indigenous people and Mother Earth, those policies are not implemented; they are just words."
—————————————-
As through so much of its history, the small Andean nation of Bolivia sits at the center of a whirlwind of political, social and climatological questions. Arguably, no other country thus far in the 21st century raises the question of an "exit strategy" from neoliberal capitalism more concretely, and with greater possibility and hope, than Bolivia. That hope is expressed specifically in the ruling party, MAS, or Movement Toward Socialism. The country's leader, former coca farmer and union organizer Evo Morales – South America's first indigenous leader since pre-colonial times – was overwhelmingly elected to his third term of office in 2014. Morales has broadly popularized the Quechua term pachamama, which denotes a full commitment to ecological sustainability, and public hopes remain high that he'll guide the country toward realizing that principle.
Bolivia has seen impressive and consistent economic growth since Morales' first election victory in 2006, including the establishment of government programs to alleviate poverty and attain the social equity goals promised in his campaign. However, this growth has primarily rested on an expanded and intensified exploitation of the country's natural resources, principally from fossil fuel production, mining, and the growth of large-scale, mono-crop agriculture and manufacturing.
This economic growth has also created what the Bolivian non-governmental organization CEDLA (Centro de Estudios Para el Desarrollo Laboral y Agrario) calls the rise of a new bourgeoisie comprised of Santa Cruz agriculture producers, traders from the west of the country and small mining producers. The Bolivian government also believes that a new class is emerging, and will become Bolivia's new dominant group. Carlos Arce, researcher from CEDLA, says in an article in the Bolivian press:
A new type of entrepreneur has emerged from the popular classes. These emerging strata are mostly traders and are also present in the cooperative sectors, especially in mining. This new type of entrepreneur saves more and has a more austere mentality, in the classical Weberian sense. Within the state, representatives of this strata interface with middle-class intellectuals and other sectors of society, seeking to build alliances with small urban and rural producers that respond to the prerogatives of the market.
The so-called "plural economy" institutionalized by the government recognizes the state, communitarian, private and cooperative forms of economic organization. It also puts the state in direct control of the plans for economic development. In other words, the Bolivian people are the owners of the natural resources, but it is the state that administers and industrializes these natural resources.
In Arce's view, the government exalts this new "emerging bourgeoisie." The government's program of a plural economy "facilitates the alliance of these market-driven sectors with key sectors of international capital. This opens the door to transnational corporations and makes permanent their presence."
In December 2014, the Financial Times reported on the rise of a new indigenous bourgeoisie in El Alto, less constrained by older cultural ties of thrift, and striving for greater wealth, more ostentatious luxury buildings and opulent traditional clothing.
On the other hand, while many journalists and analysts have focused on the accomplishments of the Morales' government, few have looked at the state of the labor force, unions and labor conditions. Research by local organizations shows that finding secure employment has become very difficult. According to the Bolivian Labor Ministry's own data just 30 percent of the labor force in Bolivia has a secure and formal job, with almost 70 percent working in the informal sector. These workers have no employment security, which makes people more dependent on welfare protections and programs that have become more elaborate and extensive in recent years.
———-
Bolivia's geography is very diverse: The verdant and tropical Amazonian lowlands give way to the austere beauty of the highlands and snow-capped peaks of the Andes that ring the capital, La Paz. Bolivian elevations range from 130 to 6,000 meters above sea level dividing the country into three distinct geographical areas: the high plateau, the Andean valleys and the eastern lowlands.
Given all of these factors, Bolivia offers a case study on the impact of climate change, people's resistance to exploitation and racist oppression, and the potential for genuine change from below.
Much of that resistance was formed in response to centuries of relentless extraction of the country's minerals, semi-precious and precious metals, and guano. Following the privatization of Bolivia's public airline, train system and electric utility, in 1999, the government sold the water and sanitation system of Cochabamba to a transnational consortium. Over the following five months, mass demonstrations and violent confrontations with the police and military forced the government to cancel the contract and keep the water supply in public hands. This popular struggle for public control of water became recognized worldwide as the Cochabamba Water War.
—————————————
Marcela Olivera
Marcela Olivera is a water commons organizer based in Cochabamba, Bolivia. After graduating from the Catholic University in Cochabamba, Bolivia, Marcela worked for four years in Cochabamba as the key international liaison for the Coalition for the Defense of Water and Life, the organization that fought and defeated water privatization in Bolivia. Since 2004, she has been developing and consolidating an inter-American citizens' network on water justice named Red VIDA.
Chris Williams
Chris Williams is an environmental activist and author of Ecology and Socialism: Solutions to Capitalist Ecological Crisis. He is chairman of the science department at Packer Collegiate Institute and adjunct professor at Pace University in the department of chemistry and physical science. His writings have appeared in Z Magazine, Green Left Weekly, Alternet, CommonDreams, ClimateandCapitalism.com, Counterpunch, The Indypendent, Dissident Voice, International Socialist Review, Truthout, Socialist Worker and ZNet. He reported from Fukushima and was a Lannan writer-in-residence in Marfa, Texas. He recently was awarded a Lannan Cultural Freedom Fellowship.
————————-=======================—————————
###
The Dirty Secret About Quinoa – And Its Real Cost.
Posted on January 18, 2013 by Arwa Aburawa in Health and The Green Prophet.
This healthy superfood filling up kitchen cupboards of ethical and vegetarian eaters comes at a high price for those in Peru and Bolivia 
If you're a vegan or vegetarian or someone who is just trying to eat a little more consciously, you know that shopping can be something of a nightmare. Taking into consideration food miles, sustainability, water footprints, animal-friendly production as well as making sure the food is organic and healthy is a minefield. So when something as tasty and low fat (I remember 'superfood' was being bandied about) as quinoa comes along it's something of a blessing. The fact it is high in protein is also perfect for those cutting out meat. However, new research has shown that affluent westerner's love for quinoa is pushing up prices and denying Peruvians and Bolivians the crop which was once was a staple of the poor.
Since 2006, the price of quinoa has tripled and in Lima, Peru, the once unheard of grain now costs more than chicken. Overseas demand for the grain continues to grow which is all putting pressure on land in Peru and Bolivia that once produced a diverse range of crops to simply harvest quinoa. Writing in the Guardian, investigative journalist Joanna Blythman states: "the quinoa trade is yet another troubling example of a damaging north-south exchange, with well-intentioned health and ethics-led consumers here unwittingly driving poverty there. It's beginning to look like a cautionary tale of how a focus on exporting premium foods can damage the producer country's food security. "
Another example that Blythman highlights is that Peruvian asparagus which is grown in the arid Ica region has depleted water resources on which the locals depend. She also adds that soya production is now one of the two main causes of deforestation in South America along with cattle ranching. It is worth pointing out however that according to a UN report in 2006, 97% of soya production was used for animal feed and not to fill vegetarian's fridges. Even so, the food insecurity caused by the rising popularity of Quinoa is troubling and highlights the need for a more localised approach to food production and consumption. Especially when we are importing from countries with high poverty rates.
: Guardian
– See more at: www.greenprophet.com/2013/01/the-dirty-secret-about-quinoa/#sthash.HLoENVOp.dpuf
###
FROM COHA – The Washington DC based Council on Hemispheric Affairs.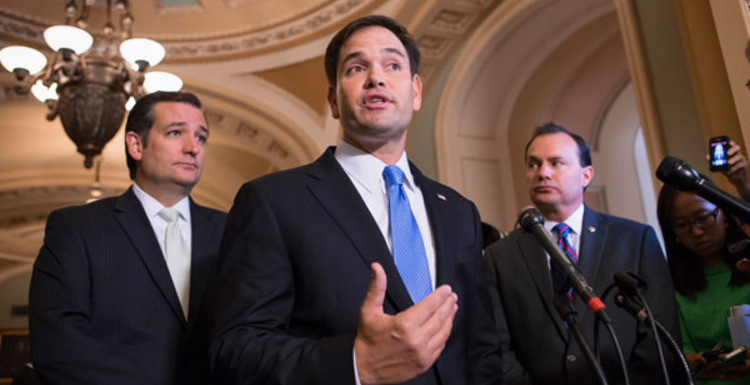 Photo Source: AP.
NOW IT IS THE TIME FOR A WASHINGTON—CARACAS DIALOG, NOT SANCTIONS.
By: Larry Birns, Director of the Council on Hemispheric Affairs; Frederick B. Mills, Senior Research Fellow at the Council on Hemispheric Affairs and Professor of Philosophy at Bowie State University.
At a time when Washington ought to seize upon overtures from Caracas for the re-establishment of full diplomatic relations and direct talks, the champions of the antiquated embargo against Cuba in the Senate are calling for sanctions against Venezuela. Such an approach to diplomacy with Venezuela would be detrimental to the development of a more constructive and mutually respectful US policy towards the region. Now is the time for a Washington—Caracas dialog, not sanctions.
Democratic Senator Bob Menéndez and Republican Senator Marco Rubio have introduced a proposed resolution in the Senate that would call on the Obama administration to study sanctions against Venezuela. The sanctions would be aimed at punishing "the violent repression suffered by pacific protesters" by targeting individual Venezuelan government officials. Of course, any state actors responsible for the repression of pacific demonstrations ought to be held accountable not only in Venezuela, but anywhere in the world. Indeed, the Venezuelan government is already taking steps to address this. The problem with the resolution is that it reflects a very myopic view of political violence in that nation. It also reflects an unproductive approach to diplomacy towards Venezuela as well as the region.
Not all demonstrations have been pacific. A significant amount of the violent demonstrations are ostensively anti- government.  The "exit" strategy being sought after by the ultra-right in Venezuela has generated violent anti-government demonstrations that have called for regime change through extra constitutional means. In other words, through a coup or by creating the escalating violence on the ground that might provoke a coup or an international intervention.
No doubt opposition demonstrators are not a homogeneous group and many prescribe to non-violent means of protesting. Yet it is indisputable that elements of anti-government protests, using the slogans of "exit," have deployed incendiary bombs, rocks, guns, barricades, wire, and other instruments of violence against government and public property as well as people, resulting in injuries and death. But those who have resorted to violence are most often portrayed in the press as responding to repression, as if the government has no legitimate recourse in response to violent attacks on persons and property. To be sure, violence is generally condemned by the State Department, but accountability is selectively applied predominantly to government actors.
The Council on Hemispheric Affairs has been calling for a change of course in US policy towards Venezuela and the rest of the region based on mutual respect and dialog, not imperial intervention and subordination.
It was Caracas that instigated the tit for tat after the expulsion of consular officials, and COHA called the expulsion of US consular officials into question at the time. But now President Maduro has proposed a new ambassador to the US and direct talks with the Obama administration. The State Department has also, on occasion, expressed an openness to rapprochement, so now is the time to seize the moment, not wait to see which way the political winds will blow in Venezuela.
There is obviously a great ideological divide between nations that prescribe to some version of neoliberalism and those engaging in various experiments in 21st century socialism. Yet such differences need not translate into either hard or soft wars. At the January CELAC meeting in Cuba, the member states, despite their political differences, figured out a way to declare all of Latin America a region of peace and mutual respect. Meanwhile, there is a national peace conference underway in Caracas, called by the government, that commenced two days ago and includes an increasingly broad spectrum of opinion in the opposition, and seeks to overcome the boycott of the MUD.  This will take a pull back against war and for political competition through the ballot box.
Surely, in this context, there is room for Washington-Caracas diplomacy. Rather than impose sanctions on Venezuela, Washington ought to accept the proposed Venezuelan ambassador and enter into a dialog with Caracas based on mutual respect and the common goal of regional peace and human development.
Please accept this article as a free contribution from COHA, but if re-posting, please afford authorial and institutional attribution.
###
Bolivia VP Slams IMF, Talks Up G77.
By Matthew Russell Lee, Inner City Press.

UNITED NATIONS, February 25 — When Bolivia's Vice President Alvaro Garcia Linera spoke to the media on February 25, he was setting the stage for the Group of 77 and China summit set for Santa Cruz in June.

  Inner City Press asked him if at the Summit G77 will adopt a position on what should be in the Sustainable Development Goals, and for his response to comments about Bolivia by the International Monetary Fund which Inner City Press reported back on February 10.

  He replied that Bolivia doesn't much care what the IMF says, that if they criticize the country for being too pro-poor, that's a matter of pride, they are going to do more of it. [Tweeted photo here; higher resolution photos by Free UN Coalition for Access member Luiz Rampelotto, to follow.]

  Back on February 10, the IMF had just released its Article IV review of Bolivia, in which it criticized the country's new Financial Services Law, specifically that
"the law's general thrust is to subordinate financial sector activities to social objectives with instruments that could create risks to financial stability. Main features of the law include: (i) provisions to regulate lending rates and set minimum lending quotas for the productive sector and social housing; (ii) discretion to set floors on deposit rates; and (iii) mechanisms to enhance consumer protection and financial access in rural areas."
  On February 10, Inner City Press asked the IMF's Mission Chief for Bolivia Ana Corbacho to explain this criticism, and more generally to reconcile Bolivia's and President Evo Morales' public critique of the IMF with this visit.

  In response to a question from Inner City Press at UN headquarters in January, Morales recounted how the IMF dominated Bolivia in the past, but now decision making had passed from the "Chicago to the Bolivia boys."

  The IMF Article IV staff report says they met with "Minister of Economy and Public Finances Arce, Central Bank President Zabalaga, Minister of Planning Caro, other senior public officials, and representatives of the private sector. Mr. Tamez and Ms. Kroytor (LEG) provided inputs on the new Financial Services Law at headquarters."

  The IMF staff report also says that "the instruments chosen (interest rate caps and minimum credit quotas) could reduce the profitability and lending funds of financial institutions, over-leverage target beneficiaries, and complicate the conduct of monetary policy."

   Ms. Corbacho of the IMF, on the February 10 embargoed press conference call, largely in Spanish, on which only three media asked questions, replied that Bolivia for example capping interest rates might impact financial institution's profitability and thus "financial stability."
   She said the government responded that financial inclusion has not progressed fast enough and so they are taking these steps. She the Article IV discussion, which are held with each IMF member, were "very open and frank" with Bolivia, and thus positive.
  To Inner City Press, the IMF's willingness to criticize consumer protection in Bolivia stands in contrast to the IMF's deference to the US on the how to manage and communicate the Federal Reserve's tapering, the debt ceiling — anything, essentially.
  On February 25, Bolivia's Vice President Alvaro Garcia Linera, with his UN Permanent Representative Sacha Llorenti translating, described this is a key time for sustainable development, and that the G77 and China will play a key role, since it has 133 members (2/3 of the UN membership) and represents 70% of the world's population.

  Given that, it was noteworthy that the pro-Western "United Nations Correspondents Association" did not send a single one of their 15 Executive Committee members to the briefing by Bolivia's vice president about the Group of 77 and China. Tellingly, UNCA last July used the big third floor room the UN gives them to host Saudi-supported Syria rebel leader Ahmad al Jarba for a faux "UN briefing."

  In the same room, also tellingly, the outgoing UN spokesperson Martin Nesirky will hold his farewell on March 7. His deputy Eduardo del Buey held his farewell, more appropriately, in the UN Spokesperson's office. But this UN is going more and more Gulf and Western, with its spokesperson's job now passing to France.

 We'll have more on this — for now, we will link to Bolivia's Vice President's comments on G77, and on the IMF.
——————————-
SustainabiliTank actually expected the Bolivian VP to touch also upon the meetings of the SIDS, but seemingly there wee no questions to him on this topic.
###
COHA Statement on the Ongoing Stress in Venezuela
By: Larry Birns, Director of the Council on Hemispheric Affairs (COHA), Washington DC.
Contributor: Lauren Foiles, Research Associate at COHA.
The general position of the Council on Hemispheric Affairs (COHA) on the ongoing developments in Venezuela is that Washington has a misguided policy toward the South American country.
Moreover, Washington's Venezuelan policy directly conflicts with the rest of Latin America's thinking on the subject. This gap may cost the already diplomatically embattled U.S. in the near future when it comes to improving its already damaged image in the Americas as well as its diplomatic ties with Venezuela's allies, such as Argentina, Bolivia, Cuba and Ecuador.
Who Creates Washington's Policy Towards Caracas?
In the current extremely tense atmosphere, it would seem that the White House is much more likely to respond with favor to a growing Venezuelan exile group in Florida than to a growing Latino community who want the Obama administration to bring about real and progressive change to the inter-American system.
Back in November, Secretary of State John Kerry famously declared in a speech at the Organization of American States that: "the era of the Monroe Doctrine is over." The situation in Venezuela is a real-life test for Washington to demonstrate that Secretary Kerry's historical declaration will be followed through, unlike the December 1933 Montevideo Convention.
Three Expelled U.S. Diplomats
Right now a question revolves around whether the Venezuelan government had sufficient grounds to issue the recall instructions against three U.S. officials to be ejected from Caracas.
On Sunday evening, February 16, President Maduro announced the expulsion of three U.S. Embassy officials from Venezuela. Maduro's decision was followed by a statement released on Monday from the Minister for Foreign Affairs, Elías Jaua, who declared that the consular officials had 48 hours to vacate the country. The announcement comes after the U.S. State Department voiced concerns over the growing violence in Caracas with the department spokeswoman, Marie Harf stating on Saturday, "We are deeply concerned by rising tensions, by the violence surrounding this February 12 protest and by the issuing of a warrant for the arrest of the opposition leader Leopoldo Lopez."
Jaua stated that the Embassy officials had been visiting universities under the false pretenses of granting students with visas, however he charged that "at bottom that is a cover to establish contacts with leaders who they recruit for training, for financing and the creation of youth organizations through which violence is promoted in Venezuela." This most recent expulsion mirrors those of September 2013 when Maduro announced on state-run VTV that he was expelling three U.S. Diplomats, similarly charging that, "They have 48 hours to leave the country…Get out of Venezuela…Yankee go home. Enough abuses already." This marks the third time in less than a year that President Maduro has expelled American diplomats under the allegations of supporting opposition factions to insight a coup. While the names of the three-expelled diplomats have yet to be released, the U.S. State Department has publicly and adamantly denied the accusations. Meanwhile, the Twitter account of the U.S. embassy in Venezuela continues to be active and has tweeted that it will continue to operate normally and has no plans to suspend operations.
The Council on Hemispheric Affairs, like much of the international community, awaits the release of factual evidence to support the consular officials' expulsion. Until such time, only speculations can be made about the validity of the administrations' statements and whether or not the expulsions are justifiable. Even without evidence, it is far from outlandish to speculate that American institutions are using their chartered mandates as a guise to intervene in internal politics.
 In Alan McPherson's "The Encyclopedia of U.S. Military Interventions in Latin America" the author goes into detail about the prevalence of, most notably, extending U.S. power militarily through local actors, citing the CIA-led coup against Guatemalan President Jacobo Árbenz in 1954, the response to Cuba from 1956 on, the intervention in the Dominican Republic of 1965-1966, the support for Pinochet's coup against Allende in Chile in 1973, and the invasion of Grenada in 1983 among others. In a historical context, Maduro's charges do in fact follow a pattern of U.S intervention in Latin American politics.
Furthermore, no one can easily deny that consular officials (from the U.S. or other powers) repeatedly have been used to transmit intelligence material to both sides for spying and liaison missions.  COHA's Director Larry Birns recollects visiting the U.S. embassy in Venezuela in the 1970s. "There would be this wall with photos of embassy personnel and their diplomatic titles, like 'agricultural attaché.' I can assure you none of the so-called attaches I met had ever seen a plow in their lives."
This historical record and suspicions notwithstanding, COHA still urges the Venezuelan government to conduct an impartial investigation into the expulsions, however utopian a request that may be. Impartial investigation aside, one thing is certain: the expulsions will serve as political fire for both the opposition and Chavista, pro-government factions alike. Critics of the government have often pointed to Maduro's efforts to provoke crises with the U.S. as a "diversionary conflict" method to distract citizens from the dismal realities of the state's economic shortcomings, as they are certain to continue to do with this instance. Likewise, pro-government supporters and the Maduro administration will use the expulsion as evidence that they are willing to take action against the U.S. for again meddling in the politics of a sovereign Latin American nation. 
A Conspiracy Theory?
At the time of this writing, there  is bizarre, and apparently false, news floating around the internet regarding a potential U.S. military operation in Venezuela.  Arizona Senator John McCain is being quoted as stating that the U.S. could (or rather should) prepare a military operation in Venezuela and that it can ask U.S. allies in the region, namely Colombia and Peru, to create some kind of multinational coalition a la Iraq or Afghanistan. A report apparently accredited to the Agence France Presse and Xinhua (a Chinese news agency),  allegedly quotes Senator McCain making these declarations in an interview with NBC.
COHA has tried to independently verify these alleged statements and they appear to be false. A recent interview with Senator McCain  on  CNN's  The Jake Tapper Show, focuses  primarily on the situation in Ukraine. There is a brief 30-second segment in which Senator McCain discusses Venezuela, but at no point does he talk about military intervention.
Moreover, the articles and blog posts where these alleged statements by the Arizona congressman appear are all in Spanish. COHA has not found any major news media outlet, be it in English or Spanish which confirm these statements.
COHA has contacted Senator McCain's office in Washington D.C. to confirm the veracity of these allegations. Upon calling the senator's office, we were asked by Press Secretary Rachael Dean to email links to the articles in Spanish that COHA's research team found. The response to our email stated that "the quote is not accurate" and directed us to Senator McCain's interview on CNN.
Given the gravity of these alleged statements, COHA calls for caution. Articles and blog posts quoting or paraphrasing the quotes are spreading throughout the internet,  most prominently on Twitter, despite the lack of verification on the matter.
Conclusions
The Council on Hemispheric Affairs urges the State Department to declare its respect for Venezuela's sovereignty and respect the results of the 2013 elections which, while certainly polarizing, were democratic.
Certainly, taking this diplomatic stance does not equate to neutrality, as the anti-Chavista factions would like to see regime change. Hopefully, President Maduro's pledge that he is open to dialogue with the opposition is not a hollow one. COHA eagerly encourages all sides (the government as well as opposition groups) to refrain from further violence.
Please accept this article as a free contribution from COHA, but if re-posting, please afford authorial and institutional attribution.
###
Ahead of the 20th United Nations Climate Change Conference (COP20) to be held this year in Lima, Americas Society/Council of the Americas hosted UNFCCC Executive Secretary Christiana Figueres, the principal voice on the international climate change negotiations, on Tuesday, January 14, 2014 from 5:30 p.m. to 7:00 p.m.
At the November 2013 UN Climate Change Conference in Warsaw, governments took a step toward a new, universal climate change agreement said Ms. Figueres in her presentation at AS/COA, Ms. Figueres  addressed the concrete steps that must be taken in 2014, which will pave the way for the 2015 conference in Paris, where a new global climate agreement for the post-2020 period is to be adopted.
With 195 Parties, the United Nations Framework Convention on Climate Change (UNFCCC) has near universal membership and is the parent treaty of the 1997 Kyoto Protocol. The Kyoto Protocol has been ratified by 192 of the UNFCCC Parties and its ultimate objective is to stabilize greenhouse gas concentrations in the atmosphere at a level that will prevent dangerous human interference with the climate system.
Christiana Figueres was appointed executive secretary of the United Nations Framework Convention on Climate Change (UNFCCC) by UN Secretary-General Ban Ki-moon in 2010 and was reappointed for a second three year term in July 2013. Ms. Figueres has been involved in climate change negotiations since 1995.
——————————
Americas Society (AS) is the premier organization dedicated to education, debate and dialogue in the Americas. Established by David Rockefeller in 1965, our mission is to foster an understanding of the contemporary political, social and economic issues confronting Latin America, the Caribbean, and Canada, and to increase public awareness and appreciation of the diverse cultural heritage of the Americas and the importance of the inter-American relationship," it says.

Council of the Americas (COA) is the premier international business organization whose members share a common commitment to economic and social development, open markets, the rule of law, and democracy throughout the Western Hemisphere.
Contacts to the outside:  Adriana La Rotta at alarotta@as-coa.org or 1-212-277-8384
and   Kariela Almonte at as-coa.org
————————
The following day – January 15, 2014, Ms. Christiana Figueres, participated at the UN Headquarters at the
Investor Summit on Climate Risk at UN Headquarters – 15 January 2014 – co-hosted by the UN Foundation, UN Office for Partnerships,and Ceres.
Complete agenda can be found at: www.ceres.org/press/press-releases/500-global-investors-to-gather-at-united-nations-summit-on-climate-change
In that room were insurance company and re-insurance companies and other investors – and I was told that about $13 Trillion were represented there. The talk was that $1 Trillion will be invested in clean energy – this is an economics must.
Christiana Figueres – on a panel that included the relentless Timothy Worth who as maverick Senator was part of the US "B" (the Senate) delegation to the Rio 1992 Conference and now heads the UN Foundation that was created with a one Billion US Dollars by Ted Turner, and Mr. Orr representing the UN Secretariat. The agreed conclusion was that INVESTORS OUGHT TO MOVE OUT OF HIGH-CARBON ASSETS.
We posted at the time: "Costs to the economy – The amount of money invested into the 200 biggest fossil fuel companies through global financial markets is estimated at 5.5 trillion dollars. The costs to human and environmental health that is another matter. But luckily – fossil fuel consumption is already in decline — not only because it's the right thing to do, but also because it makes economic sense. But do not count on it – the financial moghuls will not step aside easily." – See more at:
Financing Solutions for Clean Energy in Latin America," which seems to be a – Microfinance Panel: Financing Solutions for Clean Energy in Latin America.
Why this enhanced interest of Latin America in Climate Change? Is this only because of Brazil that over-extended itself in these topics?
Brazil was host of the Rio 1992 Conference that introduced Environment and Development into the routine lingo of the UN as a double helix of Sustainable Development. They were hosts to creation of the high-level product AGENDA 21 and the three conventions – on  Biodiversity, Desertification, and Climate Change. But the majority of the Developing Countries were not ready for it yet – they just wanted DEVELOPMENT – read INDUSTRIALIZATION – and professed not to be the address for Global Sustainability.
The Developed/Industrialized States on the other hand thought that the whole concept was just a give-away to the poorer Nations – something that the established ethics thought to take care of with simple hand-outs of Foreign aid – not an issue of rights.Sustainable Development just did not work in practice.
Then we had the stale-birth of the Kyoto Protocol in 1997, and the answer five years later – the Millennium Development Goals.
After another 10 years, at the Rio 2012 meeting, Brazil stepped into the breach again, and with excellent diplomacy, and got rid of the Sustainable Development Commission establishing a new debating platform that will channel its activities to a new Agenda – the post 2015 Global Agenda built on a set of Sustainable Development Goals. Part of this process is anchored in Paris at a COP21 meeting of the UNFCCC.
To get there we have the Lima, Peru, meeting of 2014 – and that is the last chance for Latin America to have an impact.
So, here we get to the Latin Year of which Costa Rican Chrstiana Figueres  wants to take advantage of, and she is lucky in many respects. The UN stars seem to line up in her direction.
The idea was to  have the 2014 UNFCCC meeting in Latin America and at first it was Venezuela that wanted to host the event. In parallel they also wanted to be at the UN – the G77 leaders this year. Bolivia decided to contest  both posts. Bolivia won the G77 position – but with the strong opposition from the US  to both original candidates – it was Peru that got to be the location of the COP with Venezuela hosting – as a consolation prize – the last preparatory meeting. That is how this year's Latin UN stars are  Bolivia, Peru, and Venezuela.

Considering the central place of Bolivia in all of this – them speaking for the ALBA group – the micro-finance answer to the mega-finance of the UN makes sense as well and the Latin Year might turn out to be an ALBA year to be followed by a Developed & Already Emerged Economic States at the Paris Summit with the real power to lead.

=============================================================================
###
Bolivia's Evo Morales: Critical of  "The Empire" But Proud of How Far his Nation's Has Come.
     by George Baumgarten, Accredited United Nations Correspondent
     His face and native garb have grown more familiar now: the colorfully-trimmed jacket, and the wide, warm smile. Some have been critical, calling him a clone of the late Hugo Chavez of Venezuela. But Evo Morales Ayma, Bolivia's now 54-year old President for the last eight years, is nobody's clone.
Left wing he most surely is—both Socialist and anti-American. But Morales is an original. His greatest pride and priority is his leadership and defense of Bolivia's native peoples, of whom he most certainly is one. And he can now point with pride to what are said to be significant accomplishments on their behalf.
     Juan Evo Morales Ayma was born on 26 October 1959, in the small village of Isallawi, near Orinoca in western Bolivia's Oruro Department, south of the capital city of La Paz and just west of Lake Poopo. As a youngster he worked as a farmer in Bolivia and northern Argentina, and first learned to speak the native Aymara language. He would go on journeys of several weeks with his father, to trade salt and potatoes for maize and coca (Coca, the raw material of cocaine, is also made into tea, which visitors are advised to drink to combat possible altitude sickness on Bolivia's (and Peru's)high plains.  It is a major cash crop, and an important part of their culture.). He also attended university in Oruro, and completed all but his final year. After university, Morales spent mandatory time in the army (1977-78), and even once served as a military guard at La Paz's Palacio Quemado (Presidential Palace). These were tumultuous years in Bolivia, with five presidents and two military coups, in the short space of just two years.
     Bolivia shares with Paraguay the distinction of being one of only two land-locked countries on the American continents. It sits on a plain at high altitude, over which tower the snow-capped peaks of the Andes, most notably the volcano of Cotopaxi, overlooking La Paz. The city itself sits at an altitude of some 12,300 feet in a valley, with the airport, known as El Alto ("The High One") International, overlooking it from a plateau one thousand feet higher. Coming into the capital at night has been described as descending from the airport into a "bowl of stars".
     Returning from his army service, Morales moved with his family to the city of El Chapare, near Cochabamba in the eastern lowlands. There they had a farm which grew rice, oranges, grapefruit, papayas bananas and coca. El Chapare was a town of 40,000 in 1981, which grew in the next seven years into a city of 215,000 people. Morales became active in the union of cocaleros (coca growers), which was his initiation into local politics. He was one of a group of cocaleros who refused a payment to eradicate his coca crop, as urged by the United States. To the farmers, this was an issue of Bolivian national sovereignty.                                                                              
     After serving as General Secretary of the cocalero union, Morales was involved in huge protests against the price of water, and then was finally elected President in late 2005. He was widely regarded as the first democratically-elected indigenous President in Latin America. He quickly let it be known that the improvement of the lot and standard of living of Bolivia's indigenous peoples would be his first and highest priority. At that time, 16% of Bolivians were said to have been illiterate, and within just a few years, he declared illiteracy to have been eradicated in the country. He also is said to have brought rural electrification to almost all of the country.
     Morales came to speak to the U.N. press corps, in his capacity as the newly-installed Chairman of the "Group of 77 [and China]"-  a non-aligned (and somewhat anti-western) group within the United Nations General Assembly (not to be confused with the "Non-Aligned Movement", or N.A.M.).
   Bolivia had "inherited" the leadership of the G-77 from Fiji. I asked the President what he thought the Group of 77 could be doing—or should be doing, or what influence they hoped to have—given the current tumultuous world situation, with various wars on several continents. He told me that the "Empire" (as he calls the United States), can neither now stage coup d'etats, or win elections. Sometimes they send in the Blue Helmets (i.e., U.N. Peacekeeping Forces) or N.A.T.O. They "intervene, in order to seize the natural resources" (as in Iraq). Who, he asked, now controls the Libyan oil?
     He said that he would ask former Presidents of the G-77 for their advice. He noted that there had been a controversy over Bolivia's doctors only working for 3-4 hours a day, and that there were those advocating a "blue helmet intervention" – Therefore, he would ask his predecessors as to how to deal with conflicts that are "created and financed" by the "Empire".
     Morales also met with the President of the General Assembly, Antigua's John W. Ashe, and informed him that he was calling for a conference this coming June in the Bolivian city of Santa Cruz, to celebrate the 50th Anniversary of the G-77. President Ashe thanked Morales for his invitation to participate, and the two leaders agreed on the importance of the Post-2015 Development Agenda, the successor phase to the U.N.'s Millennium Development Goals. Thus was begun this new phase in the career of one of the world's unique leaders.
Evo Morales may have some contempt for the U.S., and for the West in General. But he is a true leader of his people, and has dedicated himself to the redress of their long-held grievances. And he is genuinely beloved by those whom he serves.
    Copyright 2014  – George Alan Baumgarten
###
Yes – a most important outside reason for going to the Memorial for Mandela in Johannesburg was to make a public display out of the US effort to do right to its Southern Subcontinent starting with its largest democracy – Brazil.
Then, as I doubt it was mere coincidence, Obama also shook the hand of Brother Raul Castro. Fareed Zakaria observed these public happenings on his CNN/Global Public Square today.
Both events could have real consequences if followed up by the Administration. It was insane to tape Dilma Rousseff's phone – now she is Prime Minister of Brazil but once was a Member of a National  Communist Party – like every dissent person was in those days  – including Nelson Mandela. But those days are gone – all what is left is a National reluctance to submit to US CIA-enhanced Capitalism that fights democracies world-wide.
The Castro's are a different matter. What has been is passe – but what is now is a possible opening to Cuba with an honest effort to brig the Island-State to the fold of democracies, and as shown on TV in Johannesburg Raul is hoping for Dilma's help. The US is closer by so it could actually be a tripartite cause that proves to Dilma that the US President is not just an occasional kisser.
And further – you convince Dilma and Angela Merkel of Germany as well, that a post-Bush era is started in Washington by giving full AMNESTY to Mr. Snowden who was the first to give them evidence that the bosses in Washington do not trust them – something that is not done among friends. And if it is done so these are clearly not regarded as  friends and Raul gets vindicated if he might insist on making his island into a future Chinese base – just an idea.
We just found that another swallow showed up in Washington – or was this a trained pigeon-carrier? We continue by re-posting it and hope it was not just a trial balloon to be shot down by right-wing Republicans with old-time Sugar-planting and cigar smoking Cubans of Miami friends.
====================
NSA Official Offers Amnesty Deal to Edward Snowden
National Security Agency official said in an interview released Friday that he would be open to cutting an amnesty deal with intelligence leaker Edward Snowden if he agreed to stop divulging secret documents.
Related Stories
Rick Ledgett, who heads the NSA's task force investigating the damage from the Snowden leaks, told CBS television's "60 Minutes" program that some but not all of his colleagues share his view.
"My personal view is, yes, it's worth having a conversation about" a possible deal, said Ledgett, according to excerpts of the interview due to air Sunday.
But Snowden would have to provide firm assurances that the remaining documents would be secured.
"My bar for those assurances would be very high… more than just an assertion on his part," said Ledgett.
Snowden, a former intelligence contractor for the NSA, has been charged with espionage by US authorities for divulging reams of secret files.
He has secured asylum in Russia and insisted he spilled secrets to spark public debate and expose the NSA's far-reaching surveillance.
But NSA chief General Keith Alexander rejects the idea of any amnesty for Snowden.
"This is analogous to a hostage-taker taking 50 people hostage, shooting 10 and then say 'You give me full amnesty and I'll let the other 40 go,'" Alexander told "60 Minutes."
Alexander said an amnesty deal would set a dangerous precedent for any future leakers.
The four-star general, who is due to retire next year, also said he offered his resignation after the leak but that it was not accepted by President Barack Obama's administration.
Snowden reportedly stole 1.7 million classified documents and Ledgett said he "wouldn't dispute" that figure.
About 58,000 of the documents taken by Snowden have been passed to news media outlets, according to the editor of Britain's Guardian newspaper.
The CBS report also said an NSA analyst had discovered malware designed in China that could "destroy" infected computers.
NSA Information Assurance Director Debora Plunkett said the weapon was called the "Bios Plot," after the key component in computers that performs basic steps such as turning on the operating system.
The malware was supposed to be disguised as an update for software, and after the user clicked on it, a virus would turn their computer into "a brick," Plunkett said.
If launched, "Think about the impact of that across the entire globe," she said. "It could literally take down the US economy."
The NSA spoke with computer manufacturers to preempt the possible effect of the malware.
###
Is the Pope Getting the Catholics Ready for an Economic Revolution? (Maybe He Read Marx)
Photo Credit: shutterstock.com –  A specter is haunting the Vatican.
by Lynn Stuart Parramore, AlterNet
In 1992, the Catholic Church officially apologized for persecuting 17th-century astronomer Galileo, who dared to assert that the Earth revolved around the sun. In 2008, the Vatican even considered putting up a statue of him.
Could a certain 19th-century atheist philosopher be next?
It is true that in 2009, a Vatican newspaper article put a positive spin on one Karl Marx. The author, German historian Georg Sans, praised Marx for his criticism of the alienation and injustice faced by working people in a world where the privileged few own the capital. Sans suggested that Marx's view was relevant today: "We have to ask ourselves, with Marx, whether the forms of alienation of which he spoke have their origin in the capitalist system…." Indeed.
Pope Benedict XVI certainly sang a different tune, denouncing Marxism as one of the great scourges of the modern age (of course we must always distinguish the "ism" from the man). But Francis is a pope of a different feather. His recent comments on capitalism suggest that he is a man who understands something about economics — specifically the link between unbridled capitalism and inequality.
In an 84-page document released Tuesday, Pope Francis launched a tirade against a brutally unjust economic system that Marx himself would have cheered:
"Just as the commandment 'Thou shalt not kill' sets a clear limit in order to safeguard the value of human life, today we also have to say 'thou shalt not' to an economy of exclusion and inequality. Such an economy kills….As long as the problems of the poor are not radically resolved by rejecting the absolute autonomy of markets and financial speculation and by attacking the structural causes of inequality, no solution will be found for the world's problems or, for that matter, to any problems."
Whoa! Where did that come from? To understand the answer, you need to know something about liberation theology, a movement that originated in Pope Francis's home region of Latin America. Liberation theology, a Catholic phenomenon centered on actively fighting economic and social oppression, is the fascinating place where Karl Marx and the Catholic Church meet.
Though Marx was certainly an atheist, Catholics who support liberation theology understand that his attitude toward religion was nuanced. He saw it as a coin with two sides: a conservative force that could block positive changes as well as a reservoir of energy that could resist and challenge injustice. In the United States, religious movements such as the Social Gospel movement, seen today in the Reverend William Barber's Moral Monday crusade against right-wing oppression of the poor in North Carolina, express the protest potential of Christianity.
Gustavo Gutiérrez, a Peruvian Catholic priest who grew up in abject poverty, used Marx's ideas about ideology, class and capitalism to develop a perspective on how Christianity could be used to help the poor while they were on here on Earth rather than simply offer them solace in heaven. As Latin America saw the rise of military dictatorships in the 1960s and '70s, Gutiérrez called on Catholics to love their neighbor and to transform society for the better. Followers of the new liberation theology insisted on active engagement in social and economic change. They talked about alternative structures and creative, usually non-violent ways to free the poor from all forms of abuse.
The official Church hierarchy has had a tense relationship with liberation theology, but some Francis watchers detect that a new chapter in that history is opening. In early September, the new Pope had a private meeting with Gutiérrez. Reacting to the event, the Vatican newspaper published an essay arguing that with a Latin American pope guiding the Church, liberation theology could no longer "remain in the shadows to which it has been relegated for some years, at least in Europe."
The Catholic world has now snapped to attention as the faithful pore over the Pope Francis's recent communication, which calls upon politicians to guarantee "dignified work, education and healthcare" and blasts the "idolatry of money." The flock is on notice:  Francis will be talking a great deal about economic inequality and defending the poor. Unfortunately, his opposition to women as priests indicates that he is not yet ready to embrace equal treatment for women, something that would greatly enhance progress on both of those issues, but Francis did take a step forward in saying that women should have more influence in the Church.
While the Vatican has become a cesspool for some of the most shady financiers and corrupt bankers on the planet (see: " God's Racket"), Pope Francis has made clear his abhorrence of greed, eschewing the Apostolic Palace for a modest guest house and recently suspending a bishop who blew $41 million on renovations and improvements to his residence, including a $20,000 bathtub.
Catholics, particularly in the United States and Europe, are not sure what to make of all this solidarity with the poor and anti-capitalist rhetoric. For a long time now, many have considered Marx and his critique of capitalism over and done with. But others have watched deregulation, globalization and redistribution toward the rich unleash a particularly nasty and aggressive form of capitalism that seems increasingly at odds with Christian values. Instead of becoming more fair and moderate, capitalism has become more brutal and extreme. Marx, who predicted that capitalism would engender massive inequalities, is looking rather prescient just about now.
Pope Francis may prove himself open to considering Marx's ideas in order to think about a more human-centered economic system. The American press is already buzzing nervously with the idea: "It would make for some pretty amazing headlines if Pope Francis turned out to be a Marxist," wrote Helen Horn of the Atlantic, before quickly concluding that, no, "happily for church leaders," such a thing couldn't be true.
Maybe not. What is true is that, like his fascinating predecessor, Pope Leo XIII (who presided from 1848-1903), Francis has specifically denounced the complete rule of the market over human beings — the cornerstone of the kind of neoclassical economic theory embraced by Milton Friedman, Alan Greenspan and much of the American political establishment. He wrote:
"Some people continue to defend trickle-down theories which assume that economic growth, encouraged by a free market, will inevitably succeed in bringing about greater justice and inclusiveness in the world. This opinion, which has never been confirmed by the facts, expresses a crude and naive trust in the goodness of those wielding economic power and in the sacra­lized workings of the prevailing economic system."
That's a pretty good start. We'll take it. 
Lynn Parramore is an AlterNet senior editor. She is cofounder of Recessionwire, founding editor of New Deal 2.0, and author of 'Reading the Sphinx: Ancient Egypt in Nineteenth-Century Literary Culture.' She received her Ph.d in English and Cultural Theory from NYU, where she has taught essay writing and semiotics. She is the Director of AlterNet's New Economic Dialogue Project.
==============================================================
AN UPDATE FROM THE RIGHT.
Op-Ed Columnist
The Pope and the Right
Published: November 30 2013,    2013 130 Comments
"NOW it's your turn to be part of the loyal opposition," a fellow Catholic journalist said to me earlier this year, as Pope Francis's agenda was beginning to take shape.
The friend was a political liberal and lifelong Democrat, accustomed to being on the wrong side of his church's teaching on issues like abortion, bioethics and same-sex marriage.
Now, he cheerfully suggested, right-leaning Catholics like me would get a taste of the same experience, from a pope who seemed intent on skirting the culture war and stressing the church's mission to the poor instead.
After Francis's latest headline-making exhortation, which roves across the entire life of the church but includes a sharp critique of consumer capitalism and financial laissez-faire, politically conservative Catholics have reached for several explanations for why my friend is wrong, and why they aren't the new "cafeteria Catholics."
First, they have pointed out that there's nothing truly novel here, apart from a lazy media narrative that pits Good Pope Francis against his bad reactionary predecessors. (Many of the new pope's comments track with what Benedict XVI said in his own economic encyclical, and with past papal criticisms of commercial capitalism's discontents.)
Second, they have sought to depoliticize the pope's comments, recasting them as a general brief against avarice and consumerism rather than a call for specific government interventions.
And finally, they have insisted on the difference between church teaching on faith and morals, and papal pronouncements on economic issues, noting that there's nothing that obliges Catholics to believe the pontiff is infallible on questions of public policy.
All three responses have their merits, but they still seem insufficient to the Francis era's challenge to Catholics on the limited-government, free-market right.
It's true that there is far more continuity between Francis and Benedict than media accounts suggest. But the new pope clearly intends to foreground the church's social teaching in new ways, and probably seeks roughly the press coverage he's getting.
It's also true that Francis's framework is pastoral rather than political. But his plain language tilts leftward in ways that no serious reader can deny.
Finally, it's true that there is no Catholic position on, say, the correct marginal tax rate, and that Catholics are not obliged to heed the pope when he suggests that global inequality is increasing when the statistical evidence suggests otherwise.
But the church's social teaching is no less an official teaching for allowing room for disagreement on its policy implications. And for Catholics who pride themselves on fidelity to Rome, the burden is on them — on us — to explain why a worldview that inspires left-leaning papal rhetoric also allows for right-of-center conclusions.
That explanation rests, I think, on three ideas. First, that when it comes to lifting the poor out of poverty, global capitalism, faults and all, has a better track record by far than any other system or approach.
Second, that Catholic social teaching, properly understood, emphasizes both solidarity and subsidiarity — that is, a small-c conservative preference for local efforts over national ones, voluntarism over bureaucracy.
Third, that on recent evidence, the most expansive welfare states can crowd out what Christianity considers the most basic human goods — by lowering birthrates, discouraging private charity and restricting the church's freedom to minister in subtle but increasingly consequential ways.
This Catholic case for limited government, however, is not a case for the Ayn Randian temptation inherent to a capitalism-friendly politics. There is no Catholic warrant for valorizing entrepreneurs at the expense of ordinary workers, or for dismissing all regulation as unnecessary and all redistribution as immoral.
And this is where Francis's vision should matter to American Catholics who usually cast ballots for Republican politicians. The pope's words shouldn't inspire them to convert en masse to liberalism, or to worry that the throne of Peter has been seized by a Marxist anti-pope. But they should encourage a much greater integration of Catholic and conservative ideas than we've seen since "compassionate conservatism" collapsed, and inspire Catholics to ask more — often much more — of the Republican Party, on a range of policy issues.
Here my journalist friend's "loyal opposition" line oversimplified the options for Catholic political engagement. His Catholic liberalism didn't go into eclipse because it failed to let the Vatican dictate every jot and tittle of its social agenda. Rather, it lost influence because it failed to articulate any kind of clear Catholic difference, within the bigger liberal tent, on issues like abortion, sex and marriage.
Now the challenge for conservative Catholics is to do somewhat better in our turn, and to spend the Francis era not in opposition but seeking integration — meaning an economic vision that remains conservative, but in the details reminds the world that our Catholic faith comes first.
###
The Future of U.S. Surveillance
NSA Revelations an Opportunity for United States and Brazil.
Julia E. Sweig
Although revelations of NSA spying provoked an angry reaction last week in Brazil, the United States and Brazil should treat the crisis as an opportunity. Read the Op-Ed
www.cfr.org/intelligence/nsa-siva…

Meekly – the CFR said:
We are now three months away from President Dilma's state visit to Washington. For the last few years, the big unfinished items on the bilateral agenda have been trade and the Security Council. Not so defense.
A defense cooperation agreement signed in 2010, even as tension over Iran might well have thwarted it, has created some profitable long term opportunities for Brazilian and American defense firms to enter one another's markets. Progress in this space is remarkable, if for some uncomfortable, given the history of mutual suspicion when it comes to security affairs.
Now the arena of cyber security and internet governance—sovereign and global—also has the potential to create some very interesting presidential conversations about the tensions these two leaders face between privacy, human rights, civil liberties and security, and about the differences and potential synergies in our cultures of innovation and industrial policy. The topic also opens a door into the global personalities of the two countries, in this case regarding the merits and demerits of multilateral institutions for governing the internet.
Finally, are there any lessons to be learned regarding South America and regional security? Brazil's experience with SIVAM is an example not only of extensive cooperation and technology sharing between Brazil and the United States—in this case via the defense giant Raytheon—but also an instance wherein Brazil seems to have avoided provoking its neighbors with a sovereign surveillance system, the potential impact of which need not be limited to Brazil's territorial borders. Although the parallels are imperfect, it might be instructive for the presidents of the two biggest democracies in the Americas to recall the positive SIVAM experience when having the inevitable heart to heart about the NSA disclosures."

The issue is what will be said behind closed doors and how the US will explain that massive surveillance that clearly had nothing to do with security?
===============================================

Will Snowden Come Between United States and Latin America?
Christopher Sabatini
Recent revelations about U.S. surveillance activities in Latin America have provoked a range of negative responses from regional leaders, but the practical consequences will be marginal. Read the Interview
www.cfr.org/latin-america-and-the…
Recent leaks reveal that U.S. surveillance programs extended into Latin America, going beyond security and military affairs into commercial enterprises as well. How surprising is this?
It's surprising that in most of the cases, the United States was spying on some of its closest allies in the region. Mexico, Colombia, Brazil—these weren't places that were hotbeds of terrorism or where we were even spying or gathering information on matters of terrorism. If proven true, [the allegations] reveal that we were gathering information that extended beyond the supposed justification for the NSA program.
Second, while all countries spy on each other, what's different is the type of spying. We were massively collecting information, potentially even on their citizens communicating with each other. That has triggered an understandable reaction from these governments for the United States to explain what it was doing. This isn't government-to-government spying, or even government spying on people they suspect could place our national interests at risk. This is casting a very wide net both in terms of the people whose information is being collected and also the topics around which it's being collected. If proven to be true, this surveillance may very much violate the U.S. congressional justification under which a lot of this had occurred. A third surprising element, if proven true, is that the United States was doing this with the complicity of telecom companies in Brazil—though the U.S. ambassador to Brazil denies these reports.
Some critics have accused some of these countries of hypocrisy for denouncing the United States, because they have their own domestic wiretapping programs. So to what extent is this about privacy, or are the reactions more about sovereignty?
First, there was a lot of heated rhetoric from some leaders even before the allegations came out—about the asylum-seeking, about the unfortunate grounding of President Morales's plane—that goes far beyond the legitimate concerns of what the spying actually entailed. That rhetoric spilled over in ways that are not very constructive, to the point where you even had Mercosur, a trade association, promise to pull its ambassadors out of Europe—a move that goes far beyond the actual functions of a supposed customs union.
Additionally, two presidential summits have been dedicated to this in Latin America—the Unasur summit that brought together [Rafael] Correa, [Nicolas] Maduro, and [Cristina] Kirchner to denounce the grounding of Evo Morales's plane, and then Mercosur. It seems disproportionate that so much of these presidents' time, especially in countries that are facing very severe economic news, would be dedicated to this at a summit level. That's unprecedented when compared to other regions.
Second, it is largely a sovereignty issue. For a number of these countries, the memories of authoritarian regimes spying on citizens, rounding up activists and opposition, are still very fresh. [Brazilian president] Dilma Rousseff was tortured and detained during the military regime. Mexico dissidents and leaders were also spied on by the PRI [Institutional Revolutionary Party] before 2001. The reactions need to be understood in that sense.
The other thing is, yes, the United States has helped some of these countries set up surveillance programs. Washington was instrumental in helping Colombia set up the programs it uses to monitor FARC [paramilitary group Revolutionary Armed Forces of Colombia], but the United States has always tried to separate those efforts from spying on citizens for political reasons. But once the equipment and know-how has been turned over, anything can happen. That's what we've seen in the case of Panama, for example, where it became known fairly early on that the government has a tendency to eavesdrop on perceived political opponents. That's where we do need to understand that the alleged NSA revelations are a different kettle of fish. In some ways, it's "they're our citizens; we get to spy on them, but you don't."
Are there clear distinctions in the ways that Latin American countries have reacted?
There is a range of differences: some reactions are serious, some are performative, and some are simply taking advantage of this. In countries that have taken this as a serious matter—Mexico, Colombia, and Chile—there has been that level of "let's get to the bottom of it," couched within a legitimate sense of national sovereignty and protecting their citizens. And the responses have been delivered [to the United States] through diplomatic channels.
In between, you have countries like Brazil, which, for reasons perhaps very much tied to recent history, has made moves outside the realm of typical diplomatic activity, and has called the U.S. ambassador to testify before the Brazilian congress.
Countries on the other end of this spectrum [Venezuela, Bolivia, and Nicaragua] were already trying to make hay even before the revelations, by offering asylum to Snowden, which, in some ways, has become somewhat of a red herring. Oddly enough, with the exception of Venezuela, those are not the countries where most of the alleged spying occurred. So it's completely out of proportion to their level of legitimate victimization—with the exception of Morales's plane getting grounded.
"[P]olitical leaders may use this for domestic political advantage, [but] it certainly doesn't play as well as many think."
Having said that, most citizens of these countries—and we see this in surveys—retain very positive views of the United States. As much as political leaders may use this for domestic political advantage, it certainly doesn't play as well as many think. Popular opinions hinge much more on domestic issues. A classic example right now is that Rousseff's popularity went from 57 percent to about 30 percent—that has to do with protests and unmet economic demands; that has nothing to do with spying. These reactions make for good political theater, but I'm not sure they make for good political campaigns.
Are there any concrete consequences for U.S.-Latin American relations? Rousseff recently said the leaks would not affect her planned October trip to Washington.
The practical implications will be minimal, in part because the United States has such a multifaceted relationship with these countries on everything from immigration to education, cultural exchanges, and economic ties. Those things reflect a very diverse relationship that goes far beyond the diplomatic government-to-government activities.
But there are two implications for U.S. relations in the region that are important. One is that the U.S. is currently negotiating the Trans-Pacific Partnership in Latin America that will bring together economies from most of the Asia-Pacific region with Latin America, except for Colombia and Central America. When telecommunications comes down as one of the areas they are talking about, a lot of those negotiating parties are going to take a very close look at what's in there and that there are safeguards that protect potential intervention and the flow of communication.
"The United States' moral standing on being able to talk about issues like freedom of expression has taken a serious hit."
The second is that the United States' moral standing on being able to talk about issues like freedom of expression and access to information has taken a serious hit at a time when a number of countries are challenging domestic laws and regional norms concerning these very issues. That's clearly why we see leaders like Correa, Maduro, Morales, [Nicaragua's Daniel] Ortega—none of whom are paragons of freedom of expression—suddenly become these champions of transparency. It's ironic, and it also means that the ability of the United States, and in some cases U.S.-based organizations, to speak out in some of these cases is going to be a little more difficult.
On the asylum requests from Venezuela, Bolivia, and Nicaragua, it does appear Snowden is trying to get to Latin America. What are realistic possibilities for him as far as ending up there?
I may be proven wrong on this, but I still find it to be a very difficult practical matter that he can find his way to these countries. As much as these leaders have been saying out loud that he is welcome if he can get there, none of them are actually offering to lend their presidential jets to fly him down. For now, it just remains an empty gesture.
[Furthermore,] these governments are elected, however imperfectly. Let's imagine Snowden has a good, healthy lifespan. I find it hard to believe that a chavista government is going to stay in power in Venezuela for fifty years—the same goes for the Morales and Ortega governments. So [asylum in these countries] may provide him a temporary respite, but it's no permanent guarantee. Sadly, he is being manipulated for international public opinion by these leaders, and who knows when he himself could become a bargaining chip?
What can the United States can do to ease tensions in the coming weeks?
This is going to be resolved quietly and diplomatically, as a couple of leaders have said—[Colombian president Juan Manuel] Santos has said this; [Mexican president Enrique] Pena Nieto implied the same. Explanations and sharing of details as to the extent of the [surveillance] program and the like hopefully will be addressed. Rather than engage in megaphone diplomacy with the generally aggrieved countries, the United States is handling this quietly. On the other matters of asylum and other things, I think the United States is just letting these countries engage in their own megaphone diplomacy, and when the dust settles, their rantings will probably not have amounted to much.
===============================================

The Ongoing Domestic Debate.

Both the Bush and Obama administrations have sought to justify controversial domestic surveillance programs amid pointed criticism from Congress and civil rights activists. Read the Backgrounder.

www.cfr.org/intelligence/us-domes…
==============================================
###

Daniel Ellsberg: Edward Snowden was right to flee.
The man who leaked the Pentagon Papers says the NSA leaker could not speak out if he had stayed.
That was then – and now is now!!!
Opinions
Snowden made the right call when he fled the U.S.
By Daniel Ellsberg, In The Washington Post of July 8, 2013.
Daniel Ellsberg is the author of "Secrets: A Memoir of Vietnam and the Pentagon Papers." He was charged in 1971 under the Espionage Act as well as for theft and conspiracy for copying the Pentagon Papers. The trial was dismissed in 1973 after evidence of government misconduct, including illegal wiretapping, was introduced in court.
Many people compare Edward Snowden to me unfavorably for leaving the country and seeking asylum, rather than facing trial as I did. I don't agree. The country I stayed in was a different America, a long time ago.
After the New York Times had been enjoined from publishing the Pentagon Papers — on June 15, 1971, the first prior restraint on a newspaper in U.S. history — and I had given another copy to The Post (which would also be enjoined), I went underground with my wife, Patricia, for 13 days. My purpose (quite like Snowden's in flying to Hong Kong) was to elude surveillance while I was arranging — with the crucial help of a number of others, still unknown to the FBI — to distribute the Pentagon Papers sequentially to 17 other newspapers, in the face of two more injunctions. The last three days of that period was in defiance of an arrest order: I was, like Snowden now, a "fugitive from justice."
Yet when I surrendered to arrest in Boston, having given out my last copies of the papers the night before, I was released on personal recognizance bond the same day. Later, when my charges were increased from the original three counts to 12, carrying a possible 115-year sentence, my bond was increased to $50,000. But for the whole two years I was under indictment, I was free to speak to the media and at rallies and public lectures. I was, after all, part of a movement against an ongoing war. Helping to end that war was my preeminent concern. I couldn't have done that abroad, and leaving the country never entered my mind.
There is no chance that experience could be reproduced today, let alone that a trial could be terminated by the revelation of White House actions against a defendant that were clearly criminal in Richard Nixon's era — and figured in his resignation in the face of impeachment — but are today all regarded as legal (including an attempt to "incapacitate me totally").
I hope Snowden's revelations will spark a movement to rescue our democracy, but he could not be part of that movement had he stayed here. There is zero chance that he would be allowed out on bail if he returned now and close to no chance that, had he not left the country, he would have been granted bail. Instead, he would be in a prison cell like Bradley Manning, incommunicado.
He would almost certainly be confined in total isolation, even longer than the more than eight months Manning suffered during his three years of imprisonment before his trial began recently. The United Nations Special Rapporteur for Torture described Manning's conditions as "cruel, inhuman and degrading." (That realistic prospect, by itself, is grounds for most countries granting Snowden asylum, if they could withstand bullying and bribery from the United States.)
Snowden believes that he has done nothing wrong. I agree wholeheartedly. More than 40 years after my unauthorized disclosure of the Pentagon Papers, such leaks remain the lifeblood of a free press and our republic. One lesson of the Pentagon Papers and Snowden's leaks is simple: secrecy corrupts, just as power corrupts.
In my case, my authorized access in the Pentagon and the Rand Corp. to top-secret documents — which became known as the Pentagon Papers after I disclosed them — taught me that Congress and the American people had been lied to by successive presidentsand dragged into a hopelessly stalemated war that was illegitimate from the start.
Snowden's dismay came through access to even more highly classified documents — some of which he has now selected to make public — originating in the National Security Agency (NSA). He found that he was working for a surveillance organization whose all-consuming intent, he told the Guardian's Glenn Greenwald, was "on making every conversation and every form of behavior in the world known to them."
It was, in effect, a global expansion of the Stasi, the Ministry for State Security in the Stalinist "German Democratic Republic," whose goal was "to know everything." But the cellphones, fiber-optic cables, personal computers and Internet traffic the NSA accesses did not exist in the Stasi's heyday.
As Snowden told the Guardian, "This country is worth dying for." And, if necessary, going to prison for — for life.
But Snowden's contribution to the noble cause of restoring the First, Fourth and Fifth amendments to the Constitution is in his documents. It depends in no way on his reputation or estimates of his character or motives — still less, on his presence in a courtroom arguing the current charges, or his living the rest of his life in prison. Nothing worthwhile would be served, in my opinion, by Snowden voluntarily surrendering to U.S. authorities given the current state of the law.
I hope that he finds a haven, as safe as possible from kidnapping or assassination by U.S. Special Operations forces, preferably where he can speak freely.
What he has given us is our best chance — if we respond to his information and his challenge — to rescue ourselves from out-of-control surveillance that shifts all practical power to the executive branch and its intelligence agencies: a United Stasi of America.
Read more on this topic —- Eugene Robinson: We can handle the truth on NSA spying.
=========================================================================================================================

THAT WAS OUR ORIGINAL JULY 4th posting:
The British Guardian – an American Media — on the run-up to July 4-th, 2013.

By Dan Gillmore
How Did American Become So Fearful and Timid That We've Given Away Essential Liberties? Some Are Even Afraid to Speak up
America's founders would be horrified at this United States of Surveillance
July 2, 2013
I'm a longtime subscriber to an Internet mail list that features items from smart, thoughtful people. The list editor forwards items he personally finds interesting, often related to technology and/or civil liberties. Not long after the Guardian and Washington Post first started publishing the leaks describing the National Security Agency's vast surveillance-dragnet, an item appeared about a White House petition urging President Obama to pardon Edward Snowden. The post brought this reply, among others:
"Once upon a time I would have signed a White House petition to this administration with no qualms. Now, however, a chilling thought occurs: what 'watch lists' will signing a petition like this put me on? NSA? IRS? It's not a paranoid question anymore, in the United States of Surveillance."

As we Americans watch our parades and fire up our grills this 4 July, the 237th anniversary of the Declaration of Independence – the seminal document of the United States – we should take the time to ask ourselves some related questions: how did we come to this state of mind and behavior? How did we become so fearful and timid that we've given away essential liberties? Do we realize what we're giving up? What would the nation's founders think of us?

No one with common sense believes Obama is planning to become a dictator. But the mail list question was indeed not paranoid – because Obama, building on the initiatives of his immediate predecessors, has helped create the foundation for a future police state. This has happened with bipartisan support from patriotic but short-sighted members of Congress and, sad to say, the general public.
The American media have played an essential role. For decades, newspaper editors and television programmers, especially local ones, have chased readers and ratings by spewing panic-inducing "journalism" and entertainment that helped foster support for anti-liberty policies. Ignorance, sometimes willful, has long been part of the media equation. Journalists have consistently highlighted the sensational. They've ignored statistical realities to hype anecdotal – and extremely rare – events that invite us to worry about vanishingly tiny risks and while shrugging off vastly more likely ones. And then, confronted with evidence of a war on journalism by the people running our government, powerful journalists suggest that their peers – no, their betters – who had the guts to expose government crimes are criminals. Do they have a clue why the First Amendment is all about? Do they fathom the meaning of liberty?
The founders, for all their dramatic flaws, knew what liberty meant. They created a system of power-sharing and competition, knowing that investing too much authority in any institution was an invitation to despotism. Above all, they knew that liberty doesn't just imply taking risks; it absolutely requires taking risks. Among other protections, the Bill of Rights enshrined an unruly but vital free press and guaranteed that some criminals would escape punishment in order to protect the rest of us from too much government power. How many of those first 10 amendments would be approved by Congress and the states today? Depressingly few, one suspects. We're afraid.
America has gone through spasms of liberty-crushing policies before, almost always amid real or perceived national emergencies. We've come out of them, to one degree or another, with the recognition that we had a Constitution worth protecting and defending, to paraphrase the oath federal office holders take but have so casually ignored in recent years.
What's different this time is the surveillance infrastructure, plus the countless crimes our lawmakers have invented in federal and state codes. As many people have noted, we can all be charged with something if government wants to find something – the Justice Department under Bush and Obama has insisted that simply violating an online terms of service is a felony, for example. And now that our communications are being recorded and stored (you should take that for granted, despite weaselly government denials), those somethings will be available to people looking for them if they decide you are a nuisance. That is the foundation for tyranny, maybe not in the immediate future but, unless we find a way to turn back, someday soon enough.
You may believe there's no possibility of America turning into a thugocracy, that the amassed information – conversations, business dealings, personal health and financial data, media consumption, gun records and so much more – will never be systematically misused that way. But even if you do, ask yourself this: if a young employee of one of the countless private companies administering the surveillance state could get access to so much for idealistic reasons, how vulnerable is this material to people with baser motives? Do you suppose corporate spies or foreign security services might be able to tempt some of the holders of this information with money, or find others who are vulnerable to blackmail? We're creating the ultimate treasure chest of information, and it's value is nearly limitless.
America's founders would be horrified at what we've done, and what we've become. They would have denounced our secret laws, Kafka-esque "no fly lists" and so many other recent creations of power-grabbing presidents emboldened by feeble lawmakers and compliant courts. While they wouldn't have understood the modern concept of privacy – though they've have wanted to protect it once they did understand – they would have engineered checks and balances to prevent today's wholesale abuses, made so much worse by active corporate participation, reluctant or not, in the digital dragnets.
I live in California. My senior US senator, Dianne Feinstein, is a former prosecutor and acts like it. In her no doubt sincere desire to protect Americans from harm, she has been a consistent Democratic enabler of untrammeled presidential and law-enforcement powers. She calls Edward Snowden, a whistleblower who unquestionably broke the law, a traitor. But he pulled back the curtain on an increasingly lawless surveillance state. She has helped shred the Bill of Rights. Who, in the end, will have done more to "preserve and protect the Constitution"? For me, that's an easy call.
Will we confront what's happening and move now to change our trajectory? There are glimmerings of rationality amid the fear-mongering, including the public's growing understanding – despite politicans' foot-dragging and the media's longstanding refusal to do its job on this issue, like so many others – that the war on (some) drugs has been an international catastrophe and, at home, a useful tool for those who'd curb liberty.
Obama says he wants to have a "conversation" about surveillance, even though his administration works mightily to keep so much of its workings – on these and other matters – secret from the American public, Congress and the judiciary other than opaque, rubber-stamp courts. What we really need is a larger conversation about state power and the actual risks we face, with context and clarity. In the process we need to confront the people who amass power and profits by fueling the ever-expanding, increasingly militarized surveillance state, and insist that they explain and justify what they're doing. Their "trust us" nostrums are hollow.
I don't know what the American public will conclude if we ever have that conversation. I would do whatever I could to help everyone understand that a surveillance society is profoundly un-American. I implore journalists to be part of the truth-telling, to take a stand for the Bill of Rights by doing their jobs as the founders intended. If we're to preserve the risk-filled but noble American experiment of trusting people with liberty, we'd all best get started.
I'm proudly American, in large part because we've so often faced hard facts and ultimately, if belatedly, done what's right. I have faith that the American people want the unadorned truth and will think through what's at stake this time – and that they'll take to heart Benjamin Franklin's eternally wise admonition: "Those who would give up essential liberty, to purchase a little temporary safety, deserve neither liberty nor safety."
====================================================================
AND THE INTERNATIONAL ANGLE:
New Rumor of Snowden Flight Raises Tensions.
By RICK GLADSTONE and WILLIAM NEUMAN
Published by The New York Tines: July 2, 2013
It began as a seemingly offhand remark by the president of Bolivia, who suggested during a visit to Moscow that he might be happy to host Edward J. Snowden, the fugitive former security contractor who is desperate to find asylum. It escalated into a major diplomatic scramble in which the Bolivian president's plane was rerouted on Tuesday, apparently because of suspicions that Mr. Snowden was aboard.
Evo Morales, president of Bolivia, was attending an energy conference in Moscow when he was asked in an interview if he would consider giving asylum to Edward J. Snowden.
Related
*
Snowden Is Said to Claim U.S. Is Blocking Asylum Bids (July 2, 2013)
*
Outrage in Europe Grows Over Spying Disclosures (July 2, 2013)
*
India Ink: India Denies Asylum to Snowden (July 2, 2013)
By day's end, outraged Bolivian officials, insisting that Mr. Snowden was not on the plane, were accusing France and Portugal of acting under American pressure to rescind permission for President Evo Morales's plane to traverse their airspace on the way back to Bolivia. Low on fuel, the plane's crew won permission to land in Vienna.
"They say it was due to technical issues, but after getting explanations from some authorities we found that there appeared to be some unfounded suspicions that Mr. Snowden was on the plane," the Bolivian foreign minister, David Choquehuanca, told reporters after the plane touched down in Vienna, where Mr. Morales was spending the night.
"We don't know who invented this big lie," the foreign minister said at a news conference in La Paz, Bolivia. "We want to express our displeasure because this has put the president's life at risk."
Rubén Saavedra, the defense minister, who was on the plane with Mr. Morales, accused the Obama administration of being behind the action by France and Portugal, calling it "an attitude of sabotage and a plot by the government of the United States."
There was no immediate response by officials in Paris, Lisbon or Washington.
"We were in flight; it was completely unexpected," Mr. Saavedra said on the Telesur cable network. "The president was very angry."
Speaking by phone with Telesur, Mr. Saavedra said that Mr. Snowden was not on the plane. Later, Reuters cited an unidentified Austrian Foreign Ministry official as saying the same thing.
Bolivian officials said they were working on a new flight plan to allow Mr. Morales to fly home. But in a possible sign of further suspicion about the passenger manifest, Mr. Saavedra said that Italy had also refused to give permission for the plane to fly over its airspace. Later he said that France and Portugal had reversed course and offered to allow the plane to fly through their airspace after all.
On Monday, Mr. Morales, who was attending an energy conference in Moscow, was asked in an interview on the Russia Today television network if he would consider giving asylum to Mr. Snowden, 30, who has been holed up at Moscow's Sheremetyevo Airport for more than a week, his passport revoked by the United States.
"Yes, why not?" Mr. Morales responded. "Of course, Bolivia is ready to take in people who denounce — I don't know if this is espionage or monitoring. We are here."
He said, though, that Bolivia had not received a request from Mr. Snowden, despite news reports to the contrary.
It was already clear by then that the Moscow conference had been overshadowed by the drama of Mr. Snowden and his disclosures about American intelligence programs, which have deeply embarrassed the Obama administration.
President Nicolás Maduro of Venezuela, who was also at the conference, had suggested he might offer Mr. Snowden asylum but did not plan to fly him to Venezuela.
But Mr. Morales's remarks appeared to open the door. At least that was the way they were interpreted.
The problems began even before Mr. Morales left Moscow, Mr. Choquehuanca said. On Monday, Portugal, without explanation, had withdrawn permission for Mr. Morales's plane to stop in Lisbon to refuel, the foreign minister said. That required Bolivian officials to get permission from Spain to refuel in the Canary Islands.
The next day, after taking off from Moscow, Mr. Morales's plane was just minutes from entering French airspace, according to Mr. Saavedra, when the French authorities informed the pilot that the plane could not fly over France.
There was also plenty of confusion in Moscow over how Mr. Snowden could possibly have left undetected on a government aircraft.
Government planes carrying foreign officials to diplomatic meetings in Moscow typically arrive and depart from Vnukovo Airport, which is also the main airfield used by the Russian government, rather than from Sheremetyevo, where Mr. Snowden arrived from Hong Kong on June 23 hours after American officials had sought his extradition there.
The speculation that Mr. Snowden would hitch a ride on a government jet was discounted by the fact that the plane would have to first make a quick flight from one Moscow airport to the other.
In an interview with the television station Russia Today, Mr. Maduro said he would consider any request by Mr. Snowden. Then, ending the interview with a dash of humor, he said, "It's time for me to go; Snowden is waiting for me."
Rick Gladstone reported from New York, and William Neuman from Caracas, Venezuela. David M. Herszenhorn and Andrew Roth contributed reporting from Moscow, and Monica Machicao from La Paz, Bolivia.
###
Venezuela's Independence Day
Press Statement
John Kerry
Secretary of State
Washington, DC
July 3, 2013
On behalf of President Obama and the people of the United States, I congratulate the people of Venezuela as you commemorate the day that Venezuela declared its independence 202 years ago.
Venezuela and the United States have much in common. For example, revolutionary leader General Francisco de Miranda also played a part in our own struggle for independence, participating in the Battle of Pensacola in 1781. His contribution is forever memorialized in a monument that stands in the heart of Philadelphia, the original capital of the United States. When a devastating earthquake struck Venezuela in 1812 the United States sent the Venezuelan people the first humanitarian assistance it ever provided to a foreign country. These two examples demonstrate that Venezuela and the United States have shared ties of friendship and common values since the birth of our two nations, and the ties between our people endure.
I wish Venezuelans everywhere health, happiness, and hope on the anniversary of your independence.

——————————–

The Washington Post of July 5, 2013 tells us:
""As head of state, the government of the Bolivarian Republic of Venezuela decided to offer humanitarian asylum to the young American Edward Snowden so that he can live in the homeland" of independence leader Simon Bolivar and the late President Hugo Chavez without "persecution from the empire," Maduro said, referring to the United States.
He made the offer during a speech marking the anniversary of Venezuela's independence. It was not immediately clear if there were any conditions to Venezuela's offer.
Maduro added that several other Latin American governments have also expressed their intention of taking a similar stance by offering asylum for the cause of "dignity."
In Nicaragua, Ortega said he was willing to make the same offer "if circumstances allow it." Ortega didn't say what the right circumstances would be when he spoke during a speech in Managua.
He said the Nicaraguan embassy in Moscow received Snowden's application for asylum and that it is studying the request.
"We have the sovereign right to help a person who felt remorse after finding out how the United States was using technology to spy on the whole world, and especially its European allies," Ortega said.
The offers came following a flap about the rerouting of Bolivian President Evo Morales' plane in Europe earlier this week amid reports that Snowden might have been aboard.
Spain on Friday said it had been warned along with other European countries that Snowden, a former U.S. intelligence worker, was aboard the Bolivian presidential plane, an acknowledgement that the manhunt for the fugitive leaker had something to do with the plane's unexpected diversion to Austria.
It is unclear whether the United States, which has told its European allies that it wants Snowden back, warned Madrid about the Bolivian president's plane. U.S. officials will not detail their conversations with European countries, except to say that they have stated the U.S.'s general position that it wants Snowden back.
Maduro joined other leftist South American presidents Thursday in Cochabamba, Bolivia, to rally behind Morales and denounce the rerouting incident.
President Barack Obama has publicly displayed a relaxed attitude toward Snowden's movements, saying last month that he wouldn't be "scrambling jets to get a 29-year-old hacker."
But the drama surrounding the flight of Morales, whose plane was abruptly rerouted to Vienna after apparently being denied permission to fly over France, suggests that pressure is being applied behind the scenes.
Spanish Foreign Minister Jose Manuel Garcia-Margallo told Spanish National Television that "they told us that the information was clear, that he was inside."
He did not identify who "they" were and declined to say whether he had been in contact with the U.S. But he said that European countries' decisions were based on the tip. France has since sent a letter of apology to the Bolivian government."
———————————–
The bottom line is as reported by the Guardian:
"We are not colonies any more," Uruguay's president, Jose Mujica, said. "We deserve respect, and when one of our governments is insulted we feel the insult throughout Latin America."
Ecuador's president, Rafael Correa, said on Thursday he and other leaders were offering full support to Morales and called the rerouting of the plane an aggression against the Americas.
Cristina Fernandez of Argentina said Latin Americans treasured freedom after fighting for independence from Europe in the 19th century and then surviving Washington's 20th-century history of backing repressive regimes in the Americas. She demanded an apology for the plane ordeal.
"I'm asking those who violated the law in calm but serious manner, to take responsibility for the errors made, it's the least they can do," Fernandez said. "To apologize for once in their life, to say they're sorry for what they've done."
Morales has said that while the plane was parked in Vienna, the Spanish ambassador to Austria arrived with two embassy personnel and they asked to search the plane. He said he denied them permission.
"Who takes the decision to attack the president of a South American nation?" Maduro asked. Spanish prime minister Mariano "Rajoy has been abusive by trying to search Morales' plane in Spain. He has no right to breach international law."

———————————–
It seems like time has come for a US face-saving diplomacy before true craters open up at US borders – East, West, and South.
We have previously outlined a draft that we did not publish – but think now that the airplane flap justifies a US Presidential pardon to Snowden – just to get the issue of the World table – the damage was done and no sense for the US to dig itself deeper into the hole it created.

———————————-
US senator from New Jersey, Robert Menendez, the Democratic chairman of the Senate Foreign Relations Committee, told little Ecuadoran that he would block the import of vegetables and flowers from Ecuador if Ecuador gives asylum to Edward Snowden. The cost to Ecuador would be one billion dollars in lost revenues. Will he also forbid trips from the US to the Galapagos?
Will he be consistent and close US imports of Venezuela oil? Of Latin oil in general?
Ecuador and Venezuela happen to be also members of OPEC which Bolivia is not. A policy of threats presents many interesting angles and possibilities.
Will there be ways to enlarge this with some reaction to what happens in Egypt, in Saudi Arabia, some more grand-standing anyone?
———————————-
Thursday the leaders of Venezuela, Ecuador, Argentina and Uruguay joined Bolivia's President Morales in Cochabamba, for a special meeting to address the diplomatic row.
At the end of the summit a statement was issued demanding answers from France, Portugal, Italy and Spain. The United States was not mentioned in the statement.
"Europe broke all the rules of the game," Venezuelan president Nicolas Maduro said shortly after arriving at Cochabamba airport. "We're here to tell president Evo Morales that he can count on us. Whoever picks a fight with Bolivia, picks a fight with Venezuela."
Maduro said an unnamed European government minister had told Venezuela the CIA was behind the incident.
"We are not colonies any more," Uruguay's president, Jose Mujica, said. "We deserve respect, and when one of our governments is insulted we feel the insult throughout Latin America."
Ecuador's president, Rafael Correa, said on Thursday he and other leaders were offering full support to Morales and called the rerouting of the plane an aggression against the Americas.
Cristina Fernandez of Argentina said Latin Americans treasured freedom after fighting for independence from Europe in the 19th century and then surviving Washington's 20th-century history of backing repressive regimes in the Americas. She demanded an apology for the plane ordeal.
"I'm asking those who violated the law in calm but serious manner, to take responsibility for the errors made, it's the least they can do," Fernandez said. "To apologise for once in their life, to say they're sorry for what they've done."
Morales has said that while the plane was parked in Vienna, the Spanish ambassador to Austria arrived with two embassy personnel and they asked to search the plane. He said he denied them permission.

"Who takes the decision to attack the president of a South American nation?" Maduro asked. Spanish prime minister Mariano "Rajoy has been abusive by trying to search Morales' plane in Spain. He has no right to breach international law."
Before the meeting, Morales said his ordeal was part of a US plot to intimidate him and other Latin American leaders.
He urged European nations to "free themselves" from the United States. "The United States is using its agent [Snowden] and the president [of Bolivia] to intimidate the whole region," he said.
France sent an apology to the Bolivian government. But Morales said "apologies are not enough because the stance is that international treaties must be respected".
Spain's foreign affairs minister, Jose Manuel Garcia-Margallo, said his country did not bar Morales from landing in its territory.
Amid the tensions, the US embassy in La Paz cancelled Independence Day celebrations scheduled for Thursday. In the eastern city of Santa Cruz, Bolivian government sympathisers painted protest slogans on the doors of the American consulate.

Bolivia has said it will summon the French and Italian ambassadors and the Portuguese consul to demand explanations.
Brazil was represented by Marco Aurelio Garcia, President Dilma Rousseff's top international adviser. The presidents of Colombia, Chile and Peru, who have strong ties to the US, were not attending.
Colombia's president, Juan Manuel Santos, said earlier on Thursday he supported Morales, but asked other leaders to remain cool and avoid an escalating dispute between Latin America and the European Union.
"We're in solidarity with Evo Morales because what they did to him is unheard-of, but let's not let this turn into a diplomatic crisis for Latin America and the EU," Santos tweeted on Thursday.
—————————————
Our draft started: Thanks to the Egyptian military – their intervention got off the media front line the Snowden, Assage, Manning, WikiLeaks Warning Lighthouses – and replaced them with a renewed attention to the Islamic potential for acts of terror.
Furthermore – Latin America seems split between the go it alone States of the ALBA group – Bolivia, Cuba, Ecuador, Venezuela, their new friends – Argentina, Brazil, Uruguay, and now Nicaragua – and their opponents – the strong US connected, Chile, Colombia, Peru and the Southern European States Italy, France, Spain, Portugal that acted out on unsightly pressure from the White House, and perhaps even Austria – if it turns out to be true that they searched the Bolivian President's plane. What about Mexico? Will they want to be seen as residing in the US vest-pocket?
Today it seems that just the Greens, the so called Pirates, and some other non-political fringe parties, are left in Europe to stand up for Democracy – The Reds, Blacks, Blues, Yellow, Orange, and Purple – all established political parties – have abandoned the Democracy ship because of the Transatlantic breeze from the Potomac. Europe seems anew like the Europe of the thirties with governments worried about their business-ties. Any infringements of democratic inalienable rights are not noted now, like they were not noted then. But this is totally misleading – just read the Guardian where all these stories started. This at a time the voters in quite a few European States do take position on this – and we would not be surprised if Austria as well took back its "Neutral Mantle" to declare that they too are ready to give refuge to Snowden. The coming days will tell.
————————————–
And as if nothing happened – a US hand to the people of Argentina as if they have now no elected government?:

Western Hemisphere: Argentina's Independence Day
07/05/2013 02:31 PM EDT
Argentina's Independence Day
Press Statement
John Kerry
Secretary of State
Washington, DC
July 5, 2013
On behalf of President Obama and the American people, I send best wishes to the people of Argentina as they celebrate their Independence Day this July 9.
The citizens of our two nations have a long history of productive and friendly relations, highlighted by educational and cultural exchanges and fruitful collaboration in the fields of science, technology, health, space, and energy.
The determination expressed by the patriots gathered at the Casa de Tucuman, to forge a free and independent nation, is a fundamental human longing, and one we share.
On this day, the United States wishes Argentina a happy celebration.
We look forward to working together to cultivate a strong bilateral relationship in the years to come.

###
Fareed Zakaria, the anchor of the CNN/GPS Global Public Square Program – a journalist and much more – whose program we credited many times as the only program we recommend watching as  a religious commitment to the tube, has a very clear view of the world.

He knows that the dependence on Middle Eastern oil is at the base of all US problems – economical, social, and political – internal and external. From the gauging at the pump – to the political antics of the Brothers Koch.

He knows that the world is changing and US attention must switch to Asia from Europe, and secure its backyard by finding more ways to cooperate with Latin America. To be able to do that,  the US must start by cutting its umbilical cord to the Middle East. Yes, he knows this raises a lot of howls – from the Arabs who think they do a great favor to the US by selling their oil, and eventually from pro-Israel friends in the US that think Israel is still the baby that must be spoon fed rather then credited that it has matured and can be counted upon as a grown up ally. All this even before global warming/climate change is mentioned.

So far so good – and this seems completely correct.  But Fareed may tend to forget the advice scientists – his friends and my friends – give him.

They say – keep away from all fossil fuels, not just the Arab oil – and develop an infrastructure that is based first on energy that was not spent – the cheapest way to enlarge the resource base – and then do everything possible to introduce renewable sources of energy that are long term sustainable.
You will find – we say – that you do not have to wait for the long range, the so called externalities by the fossil fuels industry, when taken into account as expenditures, as they should be, assure us that the alternatives to burning oil and coal make already for sound economics in the medium range.
This weekend Fareed Zakaria backed the Keystone pipeline and the Canada tar-sand oil extraction in Alberta – which will supply that pipeline – this without taking into consideration that this simply plays into the hands of the US oil industry but is a total NO-NO to the seekers for a true alternative. If the idea is simply jobs – it might be reasonable perhaps just to give money to the unemployed without causing the environmental destruction that goes with that pipeline and with the extraction of the Canadian oil.
The moment he leaves the Keystone topic – Fareed returns to his best – the analysis of the evolving China, and of the new opportunities that opened up in Latin America with thr death of Hugo Chavez. Without Fidel Castro and Hugo Chavez, the US can attempt now a total reconfiguration of its strategy for its own hemisphere-base. Then, with its back more secure – it can extend a friendly hand to a changing China – a continental size, 1.3 billion people large State that is building with maximum speed the largest middle-class the world has ever seen. This new Chinese want quality of life and that they can achieve only by working in tandem with a secure United States. Everybody knows now that there is only one G-2 situation – disturbed now by the US in-fighting – but evident nevertheless to the incoming new Chinese leader.
The days that China had a tremendous labor cost advantage over the US seem to be over, instead they feel water and energy shortages that they must handle in ordr not to slip from their path of growth. They do a lot to phase in renewable energy at a pace that is reasonable to them and would appreciate the breezing space that the US leaves behind when the US decreases imports of oil from Western Asia.Chavez as a devil figure but judges him in context of his country and the region and is able to see the positive aspects of Chavez having taken over leadership in a continent that US governments totally neglected and US business helped destroy. Each Latin country has its own US business excesses to tell about, as coincidentally Iran does. That does not mean that anyone North of the Border will have anything good to say about Chavez or Ahmadi-Nejad, but here we talk needed policy and not sentiments – and Fareed always was ahead of the Washington decision-makers in this non-technical areas.

———————————————————————-
March 9th, 2013
11:41 PM ET
By Fareed Zakaria
Watch the video for the full Take.
Later this year, the Obama administration will have to make a decision on whether to green light the Keystone pipeline – the 2,000-mile pipeline that would bring oil from the tar sands of Canada to the Gulf of Mexico. I'm sure you've heard all the dire warnings about it. But another way to look at it is to ask what would happen if the project does not go forward.
The U.S. Department of State released an extremely thorough report that tries to answer this question. It concludes, basically, that the oil derived from Canadian tar sands will be developed at about the same pace whether or not there is a pipeline. In other words, stopping Keystone might make us feel good, but it wouldn't really do anything about climate change.
Why? Well, given the need for oil in the U.S., Canadian producers would still get Alberta's oil to the refineries on the Gulf of Mexico. There are other pipeline possibilities, but the most likely method of transfer is by train. The report estimates that it would take daily runs of 15 trains with about 100 tanker cars each to carry the amount planned by TransCanada…And remember, moving oil by train produces much higher emissions of CO2 (from diesel locomotives) than flowing it through a pipeline.
For more on this, read the TIME column here.
Topics: GPS Show
March 9th, 2013
12:47 PM ET
"Fareed Zakaria GPS," Sundays at 10 a.m. and 1 p.m. ET on CNN
On GPS this week, should the Keystone pipeline be allowed to go ahead? Fareed presents his take on the proposed oil pipeline, and then invites a dissenter onto debate the issue: Sierra Club Executive Director Michael Brune.
What does the future hold for Venezuela and the region with the passing of President Hugo Chávez? And what does it mean for U.S.-Venezuela relations? Fareed convenes a panel of thinkers including Moises Naim, a former minister of trade and industry in Venezuela, Rory Carroll, author of the new book Comandante, and Nikolas Kozloff, author of Hugo Chávez: Oil, Politics, and the Challenge to the United States.
"In the next few months and perhaps years, they would need to find international external scapegoats and scapegoats at home," Naim says. "Someone will have to explain to the people that are now addressing President Chavez why the situation, their standard of living, has declined so dramatically. Someone will have to explain why, without Chavez, life is not as good as it used to be."
And, China's new president: How Xi Jinping will manage the world's most important relationship – that with the United States? Fareed speaks with China watcher Evan Osnos.
Topics: GPS Show
March 8th, 2013
11:12 AM ET
By François Godement, Special to CNN
Editor's note: François Godement is a senior policy fellow and head of the China program at the European Council on Foreign Relations. The views expressed are his own.
This week's National People's Congress will complete China's once-in-a decade leadership change, with Xi Jinping becoming the country's new head of state. China's partners, and above all Americans, want a China that is a predictable and reliable. After all, huge business interests require stable relations with China. And there is no doubt, China is becoming more powerful – it is not only present in most parts of the world, but has also become a determining factor in the international arena. We would all therefore love to see Mr Xi as a Chinese Gorbachev. But getting to know Xi's real personality, and his likely style of governing, feels like Kremlinology. And what is emerging is worrying.
Xi is reputedly a charmer with an engaging and easygoing style. His wife is a famous singer, his daughter is quietly studying at Harvard. It is reported that he is even reluctant to embrace a luxurious lifestyle (although this does not appear to prevent some of his relatives from doing so). In public, Xi refrains from making controversial statements – an exception of course being the 2009 remark about the "full stomach" and the "constant finger pointing of Westerners" during a trip to Mexico.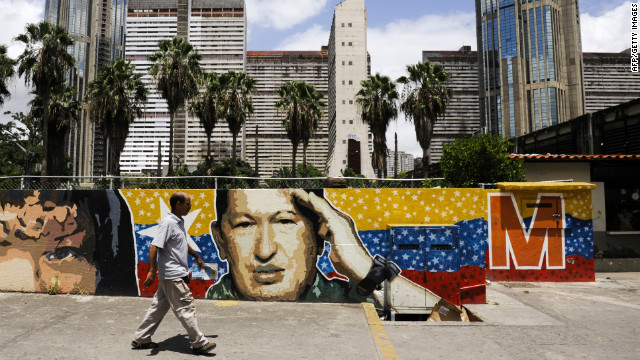 March 8th, 2013
10:42 AM ET
By Mark P. Jones, Special to CNN
Editor's note: Mark P. Jones is the Joseph D. Jamail Chair in Latin American Studies and the Chair of the Department of Political Science at Rice University in Houston. The views expressed are his own.
Hugo Chávez was a great unifier.  Not of all Venezuelans, as even the most casual observer of Venezuela realizes, but rather of the two polar political camps into which Venezuela divided during Chávez's 14 year reign.
Within the Bolivarian movement he created, Chávez was the unquestioned leader, bringing together the disparate factions that together made up the governing United Socialist Party of Venezuela (PSUV).  Cliques, distinct ideological groups, varied regional-based interests, and a new wealthy business class (the Boliburguesía, whose members experienced a rise from rags to riches due to their ties to the government) were all united by their support – both principled and self-interested – for Chávez.
On the opposition side, the one common thread that tied together a heterogeneous opposition alliance (the Democratic Unity Roundtable, or MUD) was the goal of removing Hugo Chávez from power.  This vibrant and often passionate opposition to Chávez provided the glue that held together such diverse actors as socialists, conservatives, state-based parties, recently established parties, and parties linked to the country's discredited pre-Chávez political system.
March 7th, 2013
09:34 PM ET
By Fareed Zakaria
U.S. wages have fallen from 53 percent of GDP in 1970 to less than 44 percent last year, notes Michael Hiltzik in the Los Angeles Times.
"The most succinct way to measure how corporate earnings have fared vs. workers' wages is to examine their share of the U.S. economy — that is, gross domestic product. From 1950 through the 1970s, corporate profits hovered in the range of 5 percent to 7 percent of GDP. They dipped as low as 3 percent in 1986, but since then have staged a long-term ascent that has brought them to 11 percent today, their highest level since World War II. (That's as far back as Federal Reserve figures go.)"
"China's large pool of surplus labor has fueled its rapid industrial growth. Now this demographic dividend may be almost exhausted," argue Yukon Huang and Clare Lynch in Bloomberg.
"College graduates are four times as likely to be unemployed as urban residents of the same age with only basic education, even as factories go begging for semi-skilled workers. Given the underdeveloped service sector and still-large roles of manufacturing and construction, China has created a serious mismatch between skills of the labor force and available jobs."
###
We remembered the Wikipedia posting en.wikipedia.org/wiki/Pink_tide that first came to our attention when we discovered that we were listed a reference to it. Today we decided to bring it up because of the twin events – all of Latin America mourning the passing of Hugo Chavez, and the Heritage Foundation asking that the Obama Administration back the British claim to the Falkland Islands, because it is British colonialists that live now there, but under the "Las Malvinas" name are considered Argentinian territory by the States of Central and South America..
As such the following article by the Heritage Foundation does not make life of the United States any easier in its location at the Northern half of the Western Hemisphere. We are talking about the back of a United States being torn between Asia and Europe, and made insecure because of wrong moves in its own backyard. Hugo Chavez was a product of wrong US handling of its Southern neighbors, . and the Heritage Foundation posting does not try to make it easier for the US. Oh Well – we know – it is again about oil and the grabbing of resources as if they are there for the taking.
====================================================================
The United States Should Recognize British Sovereignty Over the Falkland Islands.
By Luke Coffey, Theodore R. Bromund, Ph.D. and Nile Gardiner, Ph.D.
The Heritage Foundation, March 7, 2013.
In order to assert their inherent right to choose their own form of government, the inhabitants of the Falkland Islands will hold a referendum on March 10–11, 2013, to decide whether they wish to maintain their allegiance to Great Britain. Britain has administered the Islands peacefully and continuously since 1833, with the exception of the two months in 1982 when the Islands were invaded and illegally occupied by Argentine forces. The Obama Administration has backed Argentina's calls for a U.N.-brokered settlement for the Islands and so far has refused to recognize the outcome of the referendum. This policy poses serious risks to U.S. interests and is an insult both to Britain—the U.S.'s closest ally—and to the rights of the Islanders.
=================================
Pink tide
From Wikipedia, the free encyclopedia
Pink tide (a derogatory phrase coined by US press used less commonly than the more clear Turn to the Left) is a term being used in contemporary 21st century political analysis in the media and elsewhere to describe the perception that Leftist ideology in general, and Left-wing politics in particular, are increasingly influential in Latin America.[1][2][3]
In 2005, the BBC reported that out of 350 million people in South America, three out of four of them lived in countries ruled by "left-leaning presidents" elected during the preceding six years.[2] According to the BBC, "another common element of the 'pink tide' is a clean break with what was known at the outset of the 1990s as the 'Washington consensus', the mixture of open markets and privatisation pushed by the United States".[2]
The Latin American countries viewed as part of this ideological trend have been referred to as "Pink Tide nations".[4]
Use of the term
While being a relatively new coinage, the term "pink tide" has become prominent in contemporary discussion of Latin American politics. Origins of the term may be linked to a statement by Larry Rohter, a New York Times reporter in Montevideo who characterized the election of Tabaré Vázquez as leader of Uruguay as "not so much a red tide…as a pink one."[3] The term seems to be a play on words based on "red tide" (a biological phenomenon rather than a political one) with "red" – a color long associated with communism – being replaced with the lighter tone of "pink" to indicate the more moderate communist and socialist ideas gaining strength.[5]
According to a 2006 press release from the Council on Hemispheric Affairs, a Washington, D.C.-based non-governmental organization:
| | | |
| --- | --- | --- |
| " | …the Washington rumbles with suppressed outrage over Latin America's latest professions of its sovereignty – Bolivia's nationalization of its oil and natural gas reserves, and Ecuador and Venezuela's voiding of their energy contracts. At the same time, Bolivia's newly inaugurated president, Evo Morales, is a prime candidate to join Washington's pantheon of Latin American bad boys, presently represented by Fidel Castro and Hugo Chávez. Meanwhile, the region's new populist leadership, also known as the "Pink Tide", extends its colors across South America and is poised to leap to much of the rest of Latin America. Ostensibly, the "pink tide", consists of left-leaning South American governments seeking a third way to register their political legitimation to their citizens, as well as their autonomy regarding such foreign policy issues as Iraq.[6] | " |
According to Diana Raby from Red Pepper Blog:
| | | |
| --- | --- | --- |
| " | …with left-wing victories in Venezuela, Brazil, Uruguay, Bolivia, Ecuador and Nicaragua, social and economic recovery in Cuba and popular advances elsewhere in the region, journalists are talking about "Latin America's pink tide" and the region itself has become the forum for passionate debates on "Socialism of the 21st Century".[7] | " |
More recently one observer wrote that as "the so-called 'Pink Tide' sweeps through South America", 2009 will probably see the election of Mauricio Funes in El Salvador.[8] However, despite the presence of a number of Latin American governments which profess to embracing a leftist ideology, it is difficult to categorize Latin American states "according to dominant political tendencies, like a red-blue post-electoral map of the United States."[5] According to the Institute for Policy Studies, a liberal non-profit think-tank based in Washington, D.C.:
| | | |
| --- | --- | --- |
| " | …a deeper analysis of elections in Ecuador, Venezuela, Nicaragua, and Mexico indicates that the "pink tide" interpretation—that a diluted trend leftward is sweeping the continent—may be insufficient to understand the complexity of what's really taking place in each country and the region as a whole.[5] | " |
While this political shift is difficult to quantify, its effects are widely noticed. According to the Institute for Policy Studies, 2006 meetings of the South American Summit of Nations and the Social Forum for the Integration of Peoples demonstrated that certain discussions that "used to take place on the margins of the dominant discourse of neoliberalism, (have) now moved to the center of public debate."[5]
Reaction
The perception of the rising pink tide is heralded as welcome change by those sympathetic to the views its represents while those near the opposite end of the political spectrum identify it as a malignant influence. According to the latter:
According to a report from the Inter Press Service news agency:
| | | |
| --- | --- | --- |
| " | …elections results in Latin America appear to have confirmed a left-wing populist and anti-U.S. trend – the so-called "pink tide" – which, along with the recent disclosures regarding ties between right-wing paramilitaries and the government of Colombian President Álvaro Uribe, poses serious threats to Washington's multi-billion-dollar anti-drug effort in the Andes.[9] | " |
Left-wing presidents elected since 1998
See also
Further reading
References
This page was last modified on 7 March 2013 at 00:05.
###
At UN, Evo Morales Denounces IMF, CNN, Old Order as UNCA Demands 1st Question.
By Matthew Russell Lee
NAME: Juan Evo Morales Ayma
OCCUPATION: World Leader
Since 2005 president of Bolivia.
The following is a re-posting of the article of Inner City Press as it was posted by Matthew Lee. I thought to re-post it as I saw it after having just posted about the Press Conference by the Minister from the Marshall Islands, and found high similarity between the Evo Morales event, and my own experience some six years ago when the official UN Media Accreditation and Liaison Unit (MALU) at the time Gary Fowlie mishandled the Ambassador of Grenada, by telling him he is responsible to escort outside, in person, his guest (that was me) whom he brought along because he wanted to have the climate change issue aired to the outside press.

——
UNITED NATIONS, February 20, 2013 – When Bolivian President Evo Morales held a UN press conference on Wednesday, he was raring to speak about his privatization of airports and natural resources, and "robbery," as he put it to Inner City Press, by the International Monetary Fund.
It was the trendy grain quinoa that brought Evo Morales to New York, by way of Caracas where he tried to visit bed-ridden Hugo Chavez.
Inner City Press on behalf of the Free UN Coalition for Access thanked Morales for his press conference, which ended up taking nearly an hour, then asked about corporations and corporate dominance of the UN. Video here from Minute 11:52.
Morales had complained that transnational corporations had tried to block the declaration of the International Year of Quinoa. Inner City Press asked him to name them, and what he thought of corporate involvement in UN programs on water, and on climate change.
Bank of America, for example, has been allowed to put its chairman on Secretary General Ban Ki-moon's high level group on sustainable energy for all, despite BofA being the biggest funder of mountain top removal coal mining.
Morales got into the question, rattling off changes in Bolivia since he became president: increases in the number of Bolivians with bank accounts, the introduction of loans at six percent rather than thirty six percent, increase in reserves.
He called for an investigation of the IMF, how much money it "stole" from Latin America.
He criticized his US counterpart Barack Obama, joking that the only reasons the USA doesn't have a coup d'etat is that there is no American ambassador inside the US.
But before all this, he was delayed by a demand from a decaying UN partner. Morales called on a Latina reporter for the first question, but got stopped. It was demanded that he call on the UN Correspondents' Association, which has put its name on the corner front row seat.
Morales shook his head, why? He continued to call on who he'd called on.
[Click here to see the more that one minute UNCA fiasco, video here from Minute 4:55 to 6:05. And see sample letter, below.]
"But it's tradition," Evo Morales was told, loudly. Some thought, so was Mubarak. So was colonialism. UNCA has to have a better argument than that — but doesn't.
Despite this "presence at all briefings" being the first point at the recent annual UNCA meeting run by president Pamela Falk of CBS, she was not there. (Click here for audio of Part 1 of that February 15 UNCA meeting.)
Rather the UNCA seat was taken by a mostly retired Reuters reporter, who for what it's worth ran for an UNCA seat "at large" and lost. (We note this only because the person has been deployed several times to hiss during briefings that UNCA is "the legitimate group," and once to on-mic call Inner City Press' question to the president of ECOSOC, also about the IMF, "ranting.")
Falk's first vice president Louis Charbonneau of Reuters insisted that the UNCA seat and question can be filled by ANY member of UNCA.
This has created a situation in which only those who pay dues money to UNCA can get the first question — pay to play.
The first question, so hard won, led nowhere: it parroted a concern raised by Ban Ki-moon. Does UNCA work for Ban Ki-moon, as alleged, essentially the UN Censorship Alliance? It seems so.
After Morales' long answer to Inner City Press' question on behalf of the new Free UN Coalition for Access, FUNCA, other questions touched on Syria (Morales said interventions are led by capitalism) and on his standoff with Chile about access to the sea.
Morales chided CNN for calling those arrested by Chile "officials;" he said they are conscripted soldiers. He said some leaders use their countries to make money, or to make money for corporations.
Morales criticized the old order. And in microcosm it was present, in the form of UNCA and its arrogant insistence that it get the first question no matter what.
Its time is over — especially since UNCA spent most of 2012 trying to get the investigative Press thrown out of the UN for stories that it wrote, questioning France, Sri Lanka and conflicts of interest. Its time is over. Watch this site.
Update: correspondence is rolling in from around the world in the hours after the UNCA fiasco. Here is a sample email from Germany:
Subject: UNCA and Morales
From: <____.de>
Date: Wed, Feb 20, 2013 at 6:32 PM
To: matthew.lee [at] innercitypress.com, funca [at] funca.info
Hi Matthew, I do not agree with everything you write, but I have to tell you today, that UNCA's behavior at President Morales' press conference today is a scandal and an embarrassment for the press corps and the UN! I was shocked to see how that lady in seat 1A refused to let the microphone go, almost like kids fighting for a ball. A disgusting performace watched by the whole world!
I truly hope you will succeed in convincing the UN that times have changed and the childish attitude of some UNCA reporters is a shame! How low to refuse a visiting head of state allow the first question to a reporter of his choice !
UNCA is holding the UN hostage. I trust opposition to this situation will grow stronger and sooner or later the UN will have to recognize that their partner is the PRESS and not UNCA !
I was shocked witnessing how that UNCA lady was fighting for the microphone and disregarding the will of President Morales.
You can pass on this my email to whom it may concern at the UN [and beyond, done.]
Best regards
"S.D."  Munich Germany
[Again, click here to see theUNCA fiasco, video here from Minute 4:55]
###
Coca Licensing Is a Weapon in Bolivia's Drug War.
Meridith Kohut for The New York Times
Augustine Calicho, 45, separating the seeds from dried coca leaves in Villa Tunari in the Chapare region of Bolivia.
More Photos »
Published in The New York Times: December 26, 2012
TODOS SANTOS, Bolivia — There is nothing clandestine about Julián Rojas's coca plot, which is tucked deep within acres of banana groves. It has been mapped with satellite imagery, cataloged in a government database, cross-referenced with his personal information and checked and rechecked by the local coca growers' union. The same goes for the plots worked by Mr. Rojas's neighbors and thousands of other farmers in this torrid region east of the Andes who are licensed by the Bolivian government to grow coca, the plant used to make cocaine.
President Evo Morales, who first came to prominence as a leader of coca growers, kicked out the Drug Enforcement Administration in 2009. That ouster, together with events like the arrest last year of the former head of the Bolivian anti-narcotics police on trafficking charges, led Washington to conclude that Bolivia was not meeting its global obligations to fight narcotics.
But despite the rift with the United States, Bolivia, the world's third-largest cocaine producer, has advanced its own unorthodox approach toward controlling the growing of coca, which veers markedly from the wider war on drugs and includes high-tech monitoring of thousands of legal coca patches intended to produce coca leaf for traditional uses.
To the surprise of many, this experiment has now led to a significant drop in coca plantings in Mr. Morales's Bolivia, an accomplishment that has largely occurred without the murders and other violence that have become the bloody byproduct of American-led measures to control trafficking in Colombia, Mexico and other parts of the region.
Yet there are also worrisome signs that such gains are being undercut as traffickers use more efficient methods to produce cocaine and outmaneuver Bolivian law enforcement to keep drugs flowing out of the country.
In one key sign of progress in Bolivia's approach toward coca, the total acres planted with coca dropped 12 to 13 percent last year, according to separate reports by the United Nations Office on Drugs and Crime and the White House Office of National Drug Control Policy. At the same time, the Bolivian government stepped up efforts to rip out unauthorized coca plantings and reported an increase in seizures of cocaine and cocaine base.
"It's fascinating to look at a country that kicked out the United States ambassador and the D.E.A., and the expectation on the part of the United States is that drug war efforts would fall apart," said Kathryn Ledebur, director of the Andean Information Network, a Bolivian research group. Instead, she said, Bolivia's approach is "showing results."
Still, there is skepticism. "Our perspective is they've made real advances, and they're a long way from where we'd like to see them," said Larry Memmott, chargé d'affaires of the American Embassy in La Paz. "In terms of law enforcement, a lot remains to be done."
Although Bolivia outlaws cocaine, it permits the growing of coca for traditional uses. Bolivians chew coca leaf as a mild stimulant and use it as a medicine, as a tea and, particularly among the majority indigenous population, in religious rituals.
On a recent afternoon, Mr. Rojas placed a few dried leaves into his mouth and watched the sun set over his coca field, slightly less than two-fifths of an acre, the maximum allowed per farmer here in this region, known as the Chapare.
"This is a way to keep it under control," he said, spitting a stream of green juice. "Everyone should have the same amount."
Mr. Rojas is a face of a changing region. He makes far more money growing bananas for export on about 74 acres than he does growing coca. But he has no intention of giving up his tiny coca plot. "What happens if a disease attacks the bananas?" he asked. "Then we still have the coca to save us."
The Bolivian government has persuaded growers that by limiting the amount of plantings, coca prices will remain high. And it has largely focused eradication efforts, of the kind that once spurred strong popular resistance, outside the areas controlled by growers' unions, like in national parks.
The registration of thousands of Chapare growers, completed this year, is part of an enforcement system that relies on growers to police one another. If registered growers are found to have plantings above the maximum allowed, soldiers are called in to remove the excess. If growers violate the limit a second time, their entire crop is cut down and they lose the right to grow coca.
Growers' unions can also be punished if there are multiple violations among their members.
"We have to be constantly vigilant," said Nelson Sejas, a Chapare grower who was part of a team that checked coca plots to make sure they did not exceed the limit.
But there is still plenty of cheating. Officials say they are going over the registry of about 43,000 Chapare growers to find those who may have multiple plots or who may violate other rules.
"The results speak for themselves," said Carlos Romero, the minister of government. "We have demonstrated that you can objectively do eradication work without violating human rights, without polemicizing the topic and with clear results."
Meridith Kohut for The New York Times
Meri Pintas, 30, center, harvesting coca leaves with her children in the Yungas region of Bolivia. Thousands of legal coca patches are intended to produce coca leaf for traditional uses. More Photos »
Meridith Kohut for The New York Times
A counternarcotics agent explained the eradication process to coca growers whose patch was two rows over the legal limit. More Photos »
He said that the government was on pace to eradicate more acres of coca this year than it did last year, without the violence of years past. A government report said 60 people were killed and more than 700 were wounded in the Chapare from 1998 to 2002 in violence related to eradication.
But even as Bolivia shows progress, grave concerns remain.
The White House drug office estimated that despite the decrease in total coca acreage last year, the amount of cocaine that could potentially be produced from the coca grown in Bolivia jumped by more than a quarter. That is because a large amount of recent plantings began to mature and reach higher yields; new plantings with higher yields replaced older, less productive fields; and traffickers switched to more efficient processing methods.
Yet the glaring paradox of Bolivia's monitoring program is that vast amounts of the legally grown coca ultimately wind up in the hands of drug traffickers and are converted into cocaine and other drugs. Most of those drugs go to Brazil, considered the world's second-largest cocaine market. Virtually no Bolivian cocaine ends up in the United States.
César Guedes, the representative in Bolivia of the United Nations drugs office, said that roughly half of the country's coca acreage produces coca that goes to the drug trade. By some estimates, more than 90 percent of the coca in Chapare, one of two main producing regions, goes to drugs.
Two Chapare farmers explained that they generally sell one 50-pound bag of coca leaf from each harvest to the government-regulated market. The rest, often 200 pounds or more, is sold to buyers who work with traffickers and pay a premium over the government-authorized price. One of the growers said he recently delivered coca leaf directly to a lab where it would be turned into drugs.
The central question is how much coca is needed to supply traditional needs. Current government policy permits about 50,000 acres of legal coca plantings, although the actual area in cultivation is much higher. The United Nations estimated there were 67,000 acres of coca last year.
Whatever the exact figure, most analysts agree that far more is produced than is needed to supply the traditional market.
The European Union financed a study several years ago to estimate how much coca was needed for traditional uses, but the Bolivian government has refused to release it, saying that more research is needed.
The push to reduce coca acreage comes as the Morales government is lobbying other countries to amend a United Nations convention on narcotics to recognize the legality of traditional uses of coca leaf in Bolivia. A decision is expected in January.
On a recent morning just after dawn, a squad of uniformed soldiers used machetes to cut down a plot of coca plants near the town of Ivirgarzama.
They had come to chop down an old coca patch that had passed its prime and measure a replacement plot planted by the farmer. The soldiers determined that the new plot was slightly over the limit and removed about two rows of plants before going on their way.
"Before, there was more tension, more conflict, more people injured," Lt. Col. Willy Pozo said. "This is no longer a war."
Jean Friedman-Rudovsky contributed reporting from Ivirgarzama, Bolivia.
###
Venezuela Votes…and Latin America Catches a Cold.
CARACAS, Oct 4 2012 (IPS) – Sunday's elections in Venezuela will determine whether the era of President Hugo Chávez's Bolivarian revolution will continue or come to an end. The result will have an impact not only on this country but on the rest of Latin America.
In the first decade of this century, Latin America saw "a nontraumatic epochal change, sometimes manifested as constituent assemblies (to rewrite a constitution), which sought to respond to the demands of the majority and bring about political change. Chávez is its most radical expression," said Manuel Felipe Sierra, an analyst from the traditional left and a critic of the Venezuelan president.
"This trend, which Chávez claims to have authored although it has roots and leadership in each country, has already passed, and most governments have taken a more conventional democratic route with left-wing overtones," he told IPS.
In the campaign, Capriles said that if elected, he would maintain membership of all the blocs, including ALBA.
However, he declared that there would be an end to the "freebies" and not a single barrel of oil would leave Venezuela for free, in a country where oil now represents 93 percent of exports, compared to 70 percent in 1998. He was referring to the agreements with countries in the region for oil and gas sales at preferential prices and on easy payment terms.
Asked who would lose the most in the region if Chávez lost, the analysts who spoke to IPS agreed that the Cuban and Nicaraguan governments would be most affected, because they are the most dependent on Venezuelan oil and other resources. "Argentina, Bolivia and Ecuador would not be happy, either," said Shifter.
Capriles promised to maintain good relations with Cuba, and said he would seek a meeting with Cuban President Raúl Castro after he meets with Brazilian President Dilma Rousseff, his priority, and Colombian President Juan Manuel Santos.
But he said the current agreements, under which Havana receives between three billion and four billion dollars a year, must be revised.
Chávez, for his part, insists that if he is ousted from the presidency, "darkness will return to Latin American society" and "the empire (the U.S.) will win."
In Sierra's view, "Venezuela has a specific weight in the region, as the only country that is structurally a Latin American oil power, even though others also have oil, and it must recover that role and restore it to normal, whatever happens on Sunday."
Bolivia and Ecuador are other examples of this current, which has as its political integration mechanism the Bolivarian Alliance for the Peoples of Our America (ALBA), led by Venezuela and made up of eight Latin American and Caribbean countries, including Cuba and Nicaragua.
But the regional reform movement has another major reference point, less ideological and radical: the process led by former Brazilian president Luiz Inácio Lula da Silva (2003-2011), whose programme was based on economic growth with social inclusion and a strengthening of democracy.
Both self-described left-wing and right-wing governments have expressed their support for the Brazilian model, including Venezuela's opposition candidate Henrique Capriles, who declares himself an "admirer and imitator" of Lula.
Capriles, supported by a variegated mix of 29 groups ranging from right to left, points as proof to the Zero Hunger plan he implemented as governor of the northwestern state of Miranda, modelled on Brazil's anti-hunger strategy.
Most of the latest polls tip Chávez as the favourite to be re-elected for a third time. But growing support for his rival has made the election result uncertain.
Chávez's style of diplomacy in Latin America has been one of confrontation with right-wing presidents, which polarised countries, governments and summits ever since he took power in February 1999, said experts consulted by IPS, including several close to the president.
"The export of the Bolivarian model, supported by the abusive use of Venezuela's oil wealth, as well as Chávez´s style, are in decline, whatever happens on Sunday," said Sierra.
"Furthermore, there is 'Chávez fatigue' in the region because of the behaviours and manners that stress even his allies, and that ceased to be useful for the collective interest," he said.
But Roy Chaderton, Venezuela's ambassador to the Organisation of American States (OAS), said that if Chávez exits the stage, "it would threaten Latin American independence," especially from the United States, which Chávez refers to as "the empire."
Chaderton said Venezuela had created in the region "a diversity of dependences, that make us more independent of others and more interdependent among ourselves."
"In Latin America we created oxygen valves that help us breathe more freely, and that would close off" if Chávez loses, he said.
"These are not just any elections, for Venezuela or for the continent, because of the ideological primacy and polarisation promoted by Chávez, and because if he loses the elections it would confirm the demise of the left-wing neo-populist experiment he was trying to export," said Teresa Romero, an expert in international relations.
In Romero's view, even if Chávez is re-elected, "the regional climate has shifted towards the centre," and within it "Brazil has won the leadership role, with progressive positions that are less strident and more efficient."
Michael Shifter, the head of the Inter-American Dialogue, a U.S. think tank, said if Chávez left the government it would have "an enormous effect on the regional political scenario, because he has been the most aggressive and polarising voice in the hemisphere over the last decade."
If change comes to Venezuela, "ideological conflicts will not disappear, but they will be less acute and better channeled," he told IPS. In his view, Capriles would maintain normal relations with left-wing governments like those of Argentina, Bolivia, Cuba, Ecuador and Nicaragua, "but not, as the phrase went in the 1990s, such carnal relationships."
In addition to ALBA, the Chávez government promoted the foundation of the Union of South American Nations (UNASUR), made up of the region's 12 countries, and the oil aid organisation Petrocaribe. It also helped create the Community of Latin American and Caribbean States (CELAC) as an alternative to the OAS, which it considers to be dominated by Washington.
In August the government began a process of withdrawal from the Inter-American Court of Human Rights, which hands down binding rulings on human rights violations committed by states. The only precedent for withdrawal from the OAS human rights court was that of Peru, 20 years ago, during the regime of Alberto Fujimori (1990-2000).
Capriles announced that, if he were elected, one of his first steps would be to reverse the process of withdrawal from the Inter-American Court. He also said Venezuela would rejoin the Andean Community, the regional bloc that this country belonged to since the 1960s, which the Chávez administration pulled out of in 2011. It is currently made up of Bolivia, Colombia, Ecuador and Peru.
Chávez's efforts in the past six years were directed towards Venezuela becoming a full member of the Southern Common Market (Mercosur) trade bloc, which he finally achieved in June, after Paraguay's temporary suspension from the group, made up also of Argentina, Brazil and Uruguay.
"These are changes of alliances based on political and ideological foundations, not on economic reasoning or geographical location," Sierra said.
=========================
And from the Council on Foreign Relations (CFR) backgrounder:
Stakes Are High for Venezuelan Presidential Elections
The October 7 presidential election between Hugo Chavez and Henrique Capriles Radonski holds significant implications for the direction of the country's "socialist revolution," its economy, and foreign policy.       Read the Backgrounder »
===========================
Op-Ed Contributor, The New York Times

How Hugo Chávez Became Irrelevant
By FRANCISCO TORO
Published: October 5, 2012
AS Hugo Chávez, the icon of Latin America's left, struggles to hang on to his job, it's tempting to read tomorrow's closely contested election in Venezuela as a possible signal of the region's return to the right. That would be a mistake, because the question that's been roiling Latin America for a dozen years isn't "left or right?" but "which left?"
Outsiders have often interpreted Latin America's swing to the left over the last dozen years as a movement of leaders marching in ideological lock step. But within the region, the fault lines have always been clear.
Radical revolutionary regimes in Venezuela, Ecuador, Bolivia and Nicaragua joined Cuba, the granddaddy of the far left, in a bloc determined to confront the capitalist world, even if that meant increasingly authoritarian government.
A more moderate set of leaders in Brazil, Uruguay and Guatemala put forth an alternative: reducing poverty through major social reforms without turning their backs on democratic institutions or private property rights.
As Fidel Castro's favorite son, Mr. Chávez has always been the leader of the radical wing. And Brazil's size and economic power made it the natural leader of the reformist wing.
Outwardly, the two camps have been at pains to deny that any divisions exist. There have been many pious words of solidarity and lots of regional integration accords. But behind closed doors, each side is often viciously dismissive of the other, with Chávez supporters seeing the Brazilians as weak-kneed appeasers of the bourgeoisie while the Brazilians sneer at Mr. Chávez's outdated radicalism and chronic incompetence.
As recently as five or six years ago, there was a real ideological contest. A wildly unpopular American president prone to military adventurism helped Mr. Chávez rally the continent against Washington. One country after the next joined the radical axis. First Bolivia, then Nicaragua, Honduras and Ecuador, joined a growing roll call of radicals in 2005 and 2006.
Now the political landscape is almost entirely transformed. Barack Obama's 2008 victory badly undermined the radicals' ability to rally opposition to gringo imperialism. Meanwhile, the alternative was becoming increasingly attractive.
Brazil's remarkable success in reducing poverty speaks for itself. Building on a foundation of macroeconomic stability and stable democratic institutions, Luiz Inácio Lula da Silva, who was Brazil's president from 2003 to 2010, oversaw the most remarkable period of social mobility in Latin America's living memory.
As millions of Brazilians rose into the middle class, Mr. Chávez's autocratic excesses came to look unnecessary and inexcusable to Venezuelans. Mr. da Silva and his successor, Dilma Rousseff, have shown that a country does not need to stack the courts, purge the army and politicize the central bank to fight poverty. Brazil proves that point, quietly, day in and day out.
It isn't just democratic institutions that have suffered from Mr. Chávez's radicalism; it's the economy, too. Venezuela's traditional dependence on oil exports has deepened, with 96 percent of export revenue now coming from the oil industry, up from 67 percent just before Mr. Chávez took office. Nationalized steel mills produce a fraction of the steel they're designed for, forcing the state to import the difference. And nationalized electric utilities plunge most of the country into darkness several times a week. The contrast with Brazil's high-tech, entrepreneurial, export-oriented economy couldn't be more stark.
For all of Mr. Chávez's talk of radical transformation, Venezuela's child mortality and adult literacy statistics have not improved any faster under his government than they did over the several decades before he rose to power.
With oversight institutions neutered, the president now runs the country as a personal fief: expropriating businesses on a whim and deciding who goes to jail. Judges who rule against the government's wishes are routinely fired, and one has even been jailed. Chávez-style socialism looks like the worst of both worlds: both more authoritarian and less effective at reducing poverty than the Brazilian alternative.
And the region has noticed. The key moment came in April 2011, when Ollanta Humala won the Peruvian presidency. Long seen as the most radical of Latin America's new breed of leaders, Mr. Humala had run on a Chávez-style platform in 2006 and lost. By last year, he'd seen the way the wind was blowing and remade himself into a Brazilian-style moderate, won and proceeded to govern — so far, successfully — in the Brazilian mold.
Now, in a final indignity, Mr. Chávez is facing a tight re-election race against Henrique Capriles Radonski, a 40-year-old progressive state governor who extols the virtues of the Brazilian model.
Although Mr. Chávez's government has done its best to paint a caricature of Mr. Capriles as an old-style right-wing oligarch, he is unmistakably within the Brazilian center-left mold: Mr. Capriles pitches himself as an ambitious but pragmatic social reformer committed to ending the Chávez era's authoritarian excesses.
The rest of Latin America has already been through the ideological battle in which Venezuela remains mired. By and large, other nations have made their choices. The real question in this election is whether Venezuela will join the hemispheric consensus now, or later.
Francisco Toro is a journalist, political scientist and blogger.
###
Tancredo de Almeida Neves, Commonly called Tancredo Neves (March 4, 1910 – April 21, 1985) – was  born in São João del Rey, in the state of Minas Gerais, of mostly Portuguese, but also Austrian descent. [1]
Neves was the opposition candidate to replace President João Baptista de Oliveira Figueiredo – the last general-President of Brazil.
The campaign for direct elections failed. There was no popular public vote.[5] Neves was elected President by a majority of the Electoral College on January 15, 1985, where he received 480 votes.[6]
USING WIKIPEDIA LANGUAGE THE FOLLOWING IS THE OFFICIAL DESCRIPTION OF A CHAIN OF EVENTS:
On March 14, on the last day of his predecessor's term, and on the eve of his own inauguration, Neves became severely ill, requiring immediate surgery. He thus was not able to attend his own inauguration on March 15.
The Constitution required the President and Vice-President elect to take oaths of office before the assembled National Congress.
The inauguration was accordingly held for the Vice-President only, the Vice-President immediately assumed the powers of the presidency as Acting President. At that time, there was still hope that Neves would recover and appear before Congress to take the oath of office.
However, Neves suffered from abdominal complications and developed generalized infections. After seven operations, Neves died on April 21, more than one month after the beginning of his term of office, without ever having taken the oath of office as President.[7] He was succeeded by José Sarney who was the Vice President. Neves's ordeal was intensively covered by the Brazilian media and followed with anxiety by the whole nation, who had seen in him the way out of the authoritarian regime into what he had called a "New Republic" (Nova República).
His death caused an outpouring of national grief.
Tancredo Neves is counted among the official list of presidents of Brazil as a matter of homage and honour, since, not having taken the oath of office, he technically never became President. An Act of Congress was thus necessary to make this homage official. Accordingly on the first anniversary of his death, a statute was signed into law declaring that he should be counted among the Presidents of Brazil.
BUT NOBODY I TALKED TO IN BRAZIL BELIEVED THAT TANCREDO NEVES DIED OF NATURAL CAUSES. THE BELIEF IS RATHER THAT THE GENERALS WERE NOT READY YET TO TRANSFER POWER TO AN ELECTED PRESIDENT AND THIS INCLUDED NEVES, EVEN THOUGH HIS OWN ELECTION WAS NOT YET THE STATE OF THE ART OF PURE DEMOCRACY.
During the period that he was President Elect I had the great honor to be invited to Hotel Pierre in New York to a Presentation he made as guest of the Americas Society and Mr. David Rockefeller. Shortly after that the Organization of American States was involved in a conference on ethanol fuels that was held in Bello Horizonte, Minas Gerais, Brazil. Neves was the opening speaker and Aureliano Chaves, who later became the Energy Minister, and at that time was Governor of Minas Gerais, was the opening presenter. Here was a Brazil in motion that was talking independence of oil imports and local production of fuels. Was this something that ruffled feathers?
Above is my addition to the following article that does not mention Tancredo Neves. Nevertheless, if Brazil is ready to look under the rugs of dictatorship, even that an amnesty for the sake of internal peace has been declared, the Tancredo Neves case will eventually be touched upon as well. All what we can say nevertheless, the search for the truth of past dictatorships in the Southern Latin Cone, has in it the makings of unravelling as well US business involvement and CIA operatives that taught methodology  of torture in the region.
===========================================================================
Leader's Torture in the '70s Stirs Ghosts in Brazil.
Published by the New York Times: August 4, 2012
RIO DE JANEIRO — Her nom de guerre was Estela. Part of a shadowy urban guerrilla group at the time of her capture in 1970, she spent three years behind bars, where interrogators repeatedly tortured her with electric shocks to her feet and ears, and forced her into the pau de arara, or parrot's perch, in which victims are suspended upside down naked, from a stick, with bound wrists and ankles.
The Lady President of Brazil by Ricardo Moraes/Reuters
Ms. Rousseff, now president of Brazil, says little these days about the cruelty she endured.
That former guerrilla is now Brazil's president, Dilma Rousseff. As a truth commission begins examining the military's crackdown on the population during a dictatorship that lasted two decades, Brazilians are riveted by chilling details emerging about the painful pasts of both their country and their president.
The schisms of that era, which stretched from 1964 to 1985, live on here. Retired military officials, including Maurício Lopes Lima, 76, a former lieutenant colonel accused of torturing Ms. Rousseff, have questioned the evidence linking the military to abuses. Rights groups, meanwhile, are hounding Mr. Lopes Lima and others accused of torture, encircling their residences in cities across Brazil. "A torturer of the dictatorship lives here," they recently wrote in red paint on the entrance to Mr. Lopes Lima's apartment building in the seaside resort city of Guarujá, part of a street-theater protest.
While a 1979 amnesty still shields military officials from prosecution for abuses, the commission, which began in May and has a two-year mandate, is nevertheless stirring up ghosts. The dictatorship killed an estimated 400 people; torture victims are thought to number in the thousands.
The torture endured by Ms. Rousseff, who was 22 when the abuse began and is now 64, is among the most prominent of hundreds of decades-old cases that the commission is examining. The president is not the region's only political leader to rise to power after being imprisoned and tortured, a sign of the tumultuous pasts of other Latin American countries.
As a young medical student, Chile's former president,Michelle Bachelet, survived a harrowing stretch of detention and torture after a 1973 military coup. And Uruguay's president, José Mujica, a former leader of the Tupamaro guerrilla organization, underwent torture during nearly a decade and half of imprisonment.
Since Ms. Rousseff took office, she has refused to play the part of a victim while subtly pushing for more transparency into the years of Brazil's military dictatorship. She rarely refers in public to the cruelty she endured; aside from ceremonial appearances, she has spoken sparingly about the truth commission itself. She declined through a spokeswoman to comment on the commission or the time she spent in prison.
Ms. Rousseff has evolved considerably since her days in the underground resistance, when she used several aliases, a trajectory similar to that of other leftists who ascended into Brazil's political elite. The daughter of a Bulgarian émigré businessman and his Brazilian schoolteacher wife, she grew up in relative privilege, only to abandon that upbringing to join a fledgling guerrilla group, the Palmares Armed Revolutionary Vanguard.
After her release from prison, she moved to the southern city of Porto Alegre, where her husband at the time, Carlos Franklin Paixão de Araújo, was completing his own prison sentence for subversion. She resumed her studies in economics, gave birth to a daughter, Paula, in 1976, and entered local politics. Moderating her political views, she slowly rose to national prominence as a results-oriented technocrat. She served as chief of staff and energy minister for Brazil's former president, Luiz Inácio Lula da Silva. He prevailed on her to run in the 2010 election.
She governs with a markedly different style from that of Mr. da Silva, a gregarious former union leader. Even as Brazil's economy slows, her approval rating stands around 77 percent, as the government expands antipoverty spending and stimulus projects. She won plaudits from some in the opposition by acknowledging the economic achievements ofFernando Henrique Cardoso, Brazil's president from 1995 to 2002.
She keeps a low profile in Brasília, where she lives in the Alvorada Palace, the modernist presidential residence, with her mother and an aunt (she is divorced from Mr. Araújo, though the two remain close). News media pore over her interests, which range from René Magritte's surrealist paintings to the HBO fantasy series "Game of Thrones."
At the same time, her hard-charging governing style — she has been said to berate senior officials until they cry — has been enshrined in Brazilian popular culture, with Gustavo Mendes, a cross-dressing comedian, attaining fame by imitating her on the raunchy national television program "Casseta and Planeta Go Deep."
Such satirical derision on television of a Brazilian leader would have been almost unthinkable at the time of Ms. Rousseff's incarceration, when Brazilians faced censorship, prison sentences — or worse — for criticizing military rulers. Her experiences in the dictatorship's torture chambers remained unknown to the public for decades.
Some details emerged in 2005, after she was serving in Mr. da Silva's cabinet, when testimony she provided to the author of a book on women who resisted the military dictatorship was published in Brazilian newspapers.
She described the progression from palmatória, a torture method in which a paddle or stick is used to strike the knuckles and palms of the hand, to the next, when she was stripped naked, bound upside down and submitted to electric shocks on different parts of her body, including her breasts, inner thighs and head.
It was generally thought that Ms. Rousseff's torture sessions were limited to prisons in São Paulo and Rio de Janeiro, until an investigative report published in June described more torture interrogations, including sessions during a two-month stretch at a military prison in the southeastern state of Minas Gerais. When she was still an obscure provincial official, she gave testimony in 2001 to an investigator from Minas Gerais, describing how interrogators there beat her in the face, distorting her dental ridge. One tooth came loose and became rotten from the pummeling, she said, and was later dislodged by a blow from another interrogator in São Paulo.
Robson Sávio, the scholar who interviewed her then, said she had no obligation to respond to the request for testimony, since the Minas Gerais commission had already collected proof that she had been tortured. But she did so anyway; by the end of the encounter, after recalling interrogations resulting in other injuries, including the hemorrhaging of her uterus, she was in tears, he said.
"I remember the fear when my skin trembled," she said back in 2001. "Something like that marks us for the rest of our lives."
Mr. Lima Lopes, identified as one of Ms. Rousseff's torturers in São Paulo and still living in seaside Guarujá, has denied torturing her, while defiantly calling her a "good guerrilla." Other retired military figures, meanwhile, have adopted a similar stance.
Luiz Eduardo Rocha Paiva, a former secretary general of Brazil's Army, called into question in a newspaper interview this year whether Ms. Rousseff had been tortured. But he also claimed she belonged to an armed militant group seeking to install a Soviet-inspired dictatorship. Both insurgents and counterinsurgency agents committed abuses, he said. "Was there torture during the military regime? Yes," he said. "Is there torture in Brazil today? Yes," he added, referring to the deplorable conditions in some Brazilian prisons.
Ms. Rousseff, who has insisted she never took part in an armed act against the government, has opted not to publicly clash with the former officers. Meanwhile, the commission continues without interference from the president. Paulo Sérgio Pinheiro, a noted legal scholar who is one of its seven members, said the only time he met Ms. Rousseff was when he and his colleagues were convened this year in Brasília.
Here in Rio, the search for knowledge of the past has moved state authorities to pay reparations to nearly 900 people tortured in the state during the dictatorship. Among them is Ms. Rousseff, who said in May that she would donate her check of about $10,000 to Torture Never Again, a group that seeks to raise awareness of the military's abuses.
Still, despite such moves, closure remains evasive. Rights activists here were stunned in July after the office of Torture Never Again was burglarized, and archives describing the psychological treatment undertaken by torture victims were stolen.
###
Latin America seemingly buckles under pressure from outside and inside the continent.
Seemingly – Mercosur is not growing larger as expected. It is made up by Argentina, Brazil, Uruguay and Paraguay. A reaction t this, under leadership of Brazil and Argentina, Mercosur will increase tariff on imports from non-Mercosur States.
Closer allies of the US – Mexico, Colombia, Peru, and Chile, are eying the Pacific region, and tend to get closer business relations with the other side of the Pacific under a Pacific Alliance with US as main pivot. Chile seems to be interested to lead this group so there is less of a Brazil – Mexico competition in Latin America.
The left leaning ALBA States include Venezuela, Ecuador, Bolivia, Cuba, and some of the Caribbean Islands, while the Caribbean Island States still have their CARICOM that looks to Mexico.
This posting comes about because of our expectation that June 2012 will prove to be an important month for Latin America, considering the Mexican hosts of the G-20, and the Brazilian hosts of RIO+20 – both meetings with potential high power influence  on global economic structure at least in these next few years. Will the US be helpful, or harmful, to the creation of a more united Latin America?
###