Top winds increase to 90 mph
Storm is 260 miles from NYC
Obama returns to White House
Connecticut closes roads FULL STORY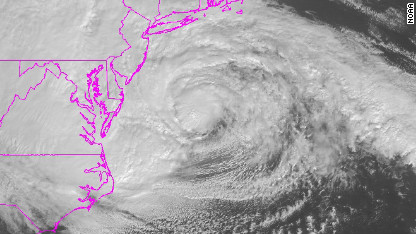 ?
A CNN/ORC International poll in the battleground state of Florida shows the presidential race remains tight, with 50% of likely voters choosing Mitt Romney and 49% picking Barack Obama.
The results are unchanged from a similar survey in mid-October, and indicate the number of truly undecided voters in the Sunshine State is nearly non-existent.
The poll also shows men in Florida continue to prefer Romney, 55% to 43%, while women tend to prefer Obama, 54% to 45%.
======================================================
Pincas –
This is a serious storm, but we are going to do what it takes to keep people safe and secure, and make sure the communities affected get the assistance they need. FEMA is working with state and local governments to respond effectively. We all owe a debt of thanks to the first responders who will be dealing with the immediate impact of the storm.
If you live in the storm's path, please listen to state and local authorities about where and how to take shelter and stay safe — and encourage your friends and family to do the same. If you are asked to evacuate, please take that seriously.
For more information on how to prepare for this storm, visit Ready.gov.
And if you'd like to find out how to support relief efforts where they're needed most, please visit the Red Cross or your local relief organization:
Michelle and I are keeping everyone in the affected areas in our thoughts and prayers. Be safe.
Barack
==========================================
On camera President Obama said from the White House that he, FEMA, the Administration, the Governors, and the local leaders, will take care of the storm; the elections will take care of themselves.
————
The storm  could delay the release of the highly anticipated October jobs report set for this Friday. There were signs that the report might help President Obama, but without the report in time for the November 6th voting it will be left for the elected President to see job creation from the repairs to damage created by Sandy – as we keep saying on this website – growth as defined by the GDP way of judging an economy is favored by destruction that comes from Natural disasters, Wars, or Man-made Disasters like climate cange.
The more you break the better it is for the owners and workers at large.
How do you pay for it? that is easy – you print the money or you sell I.O.Us to China, which is just another way of saying you, or your bank print money.
Bottom line – Sandy will end up as a debit to the sitting President, and a Credit to the incoming President – whoever he is.
We say thus that finally two parallels do actually meet – and we do not have to wait to the infinite to see this happen.
We see effects of Climate Change favoring the conventional economy without us having done anything positive to go this way.

Leave a comment for this article